Body Cameras Coming Soon for Some Kenosha Cops as Trump Plans Visit
Kenosha County, Wisconsin is expected to fund body cameras for members of the Sheriff's Department, according to a Monday announcement from County Executive Jim Kreuser.
Protests erupted in Kenosha after the shooting of Jacob Blake allegedly by Kenosha police officer Rusten Sheskey. Sheskey was allegedly captured on cell phone video shooting Blake in the back seven times as Blake attempted to enter his vehicle. Blake's children were in the car when the shooting occured. No body camera footage of the shooting exists as Kenosha officers have not been provided with the equipment. Although body cameras were approved for both the Kenosha County Sheriff's Department and the Kenosha Police Department in 2017, the equipment has yet to purchased.
"I hear the community's call for more transparency, and I can tell you that body cameras will be funded next year," Kreuser said. "This County Board made this request in a resolution adopted not long before the recent, tragic events in our community, and I have no reason not to follow through on it."
Kenosha Sheriff David Beth told a joint meeting of the Finance and Judiciary and Law committees on Monday that he was "not against" body cameras.
"If the County Board wanted to put money toward them, we are not against them," Beth said. "The major factor is cost."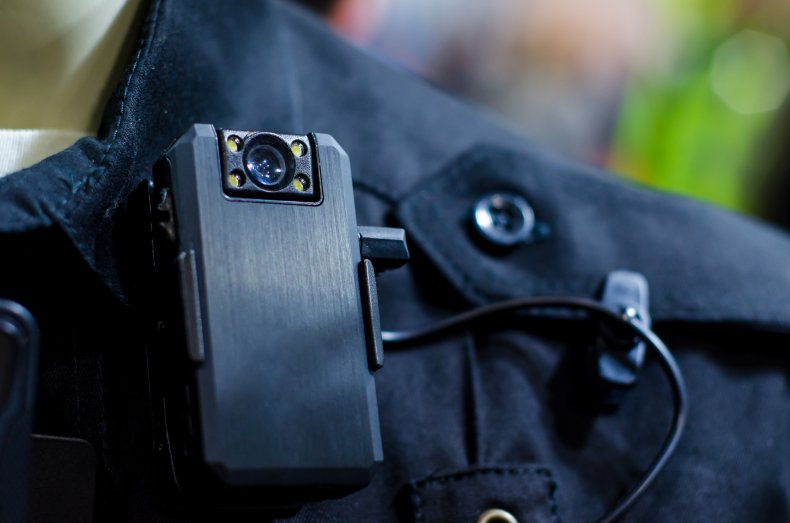 Kenosha Mayor John Antaramian said Monday that city officers should receive body cameras in 2022. Newsweek reached out to Antaramian's office for further comment.
In February, Wisconsin Governor Tony Evers signed a bill extending the length of time body camera footage was to be retained. Although the bill did not require officers statewide to wear body cameras, the public was granted access to footage from the devices for at least 120 days.
President Donald Trump announced a visit to Kenosha, saying he would arrive in the city on Tuesday to survey damage from protests and meet with law enforcement leaders. Trump tweeted that had he not called for National Guard members to be deployed to Kenosha, "there would be no Kenosha right now. Also, there would have been great death and injury."
Kenosha Mayor Antaramian and Governor Evers said Trump's scheduled visit would worsen the situation in Kenosha. In a Sunday letter to Trump, Evers asked the president to "reconsider" his travel plans.
"I, along with other community leaders who have reached out, are concerned about what your presence will mean for Kenosha and our state," Evers wrote. "I am concerned your presence will only hinder our healing. I am concerned your presence will only delay our work to overcome division and move forward together."
Antaramian said in a Sunday interview with NPR that "it would have been, I think, better had [Trump] waited to have for another time to come."
Trump indicated he would carry through with his Tuesday visit. "Kenosha is something we did a good job on," Trump said Monday during a news conference. "But I have to see the people that did such a good job for me and we are meeting with numerous people and we have tremendous support in the state of Wisconsin so I promise them when it all gets taken care of, we'll go."