Body Discovered on Train Tracks Discovered to Be Sex Doll
On Tuesday in Allenhurst, Georgia, a body spotted along railroad tracks was reported, but responding officers found something else: a sex doll.
The Liberty County Sheriff's office received word that there was a dead body near Dunlevie Road, Fox28Media reported. But upon arrival around 2PM that afternoon, they found the "body" fully dressed and laying on its side.
Authorities covered the doll with a sheet, and waited for the coroner to arrive, as the policy for dealing with a deceased body is not to touch it until the they arrive. Once the coroner showed up at the railroad tracks, detectives inspected the body for any sign of injury, and soon realized that it wasn't a body at all. It was a female-presenting sex doll.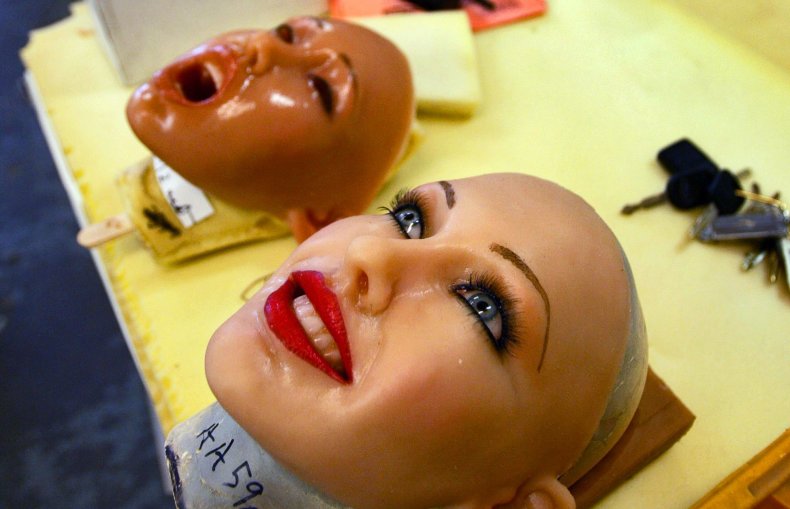 The doll was anatomically correct, authorities noted, with realistic skin and other all too uncanny features.
Law enforcements believed the sex doll was intentionally placed there. Liberty County Sheriff's Office Detective Mike Albritton said that in all his years, he had never seen anything like this.
Whether or not the Liberty County Sheriff's Office will investigate the matter any further remains to be seen.
This isn't the first time a sex doll was mistaken for a human body.
A sex doll was discovered in a nature preserve in Hamilton County, Ohio in October 2018. When the coroner arrived to assess the body, it was discovered that the naked body wasn't a woman, but a sex doll, Clevescene reported.
Once photos of the crime scene had surfaced, people on social media began to memorialize the "recreational mannequin" who was named "Mandi."
Flowers, candles and balloons were placed at Lick Road near the Richardson Forest Preserve, not far from where the doll was found, remembering the mannequin. "Mandi, you were taken too soon. We will remember you fondly. RIP," a sign that serves as a makeshift grave marker read.
More recently, in Queensland, Australia this past May, a sex doll was found dumped on the side of a highway. Authorities thought it was a body wrapped in a blanket, as per The New York Post. A user manual for the doll, whose name is Naomi, was found next to it.
"Forensic officers commenced investigations which have concluded the body is a life-like replica doll of a human," a police statement read, The Daily Mail reported. "The crime scene has been disbanded. Officers will continue investigations into the origins of the doll."
To properly dispose of your sex doll, you can either take it directly to a dump, look into selling it used (believe it or not, there's a market) or, you can go green and contact a sex doll recycling service, according to the folks at Silicon Wives.
Newsweek did not receive comment from Liberty County Sheriff's Officer Detective Mike Albritton at the time of publication.