Body of Downed Russian Pilot Flown to Ankara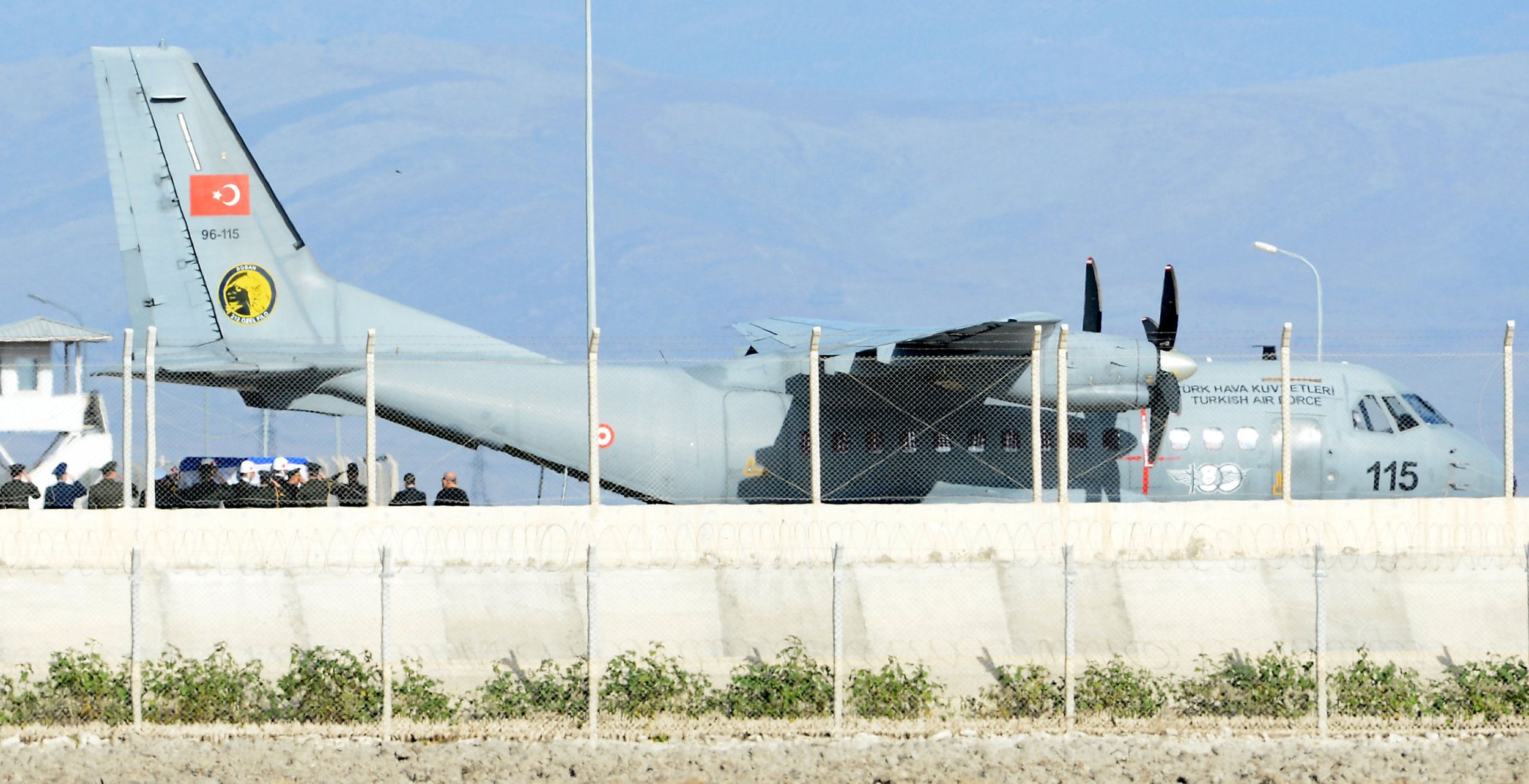 The body of the Russian pilot who was killed after his plane was shot down by the Turkish military on the Syrian border on November 24, has been flown to Ankara and will be sent home.
According to Russian state news agency RIA Novosti, the Russian embassy in Turkey said Lieutenant Colonel Oleg Peshkov's coffin arrived in the Turkish capital on Sunday. The embassy will make an announcement on Monday regarding when he will be repatriated.
The downing of the Russian jet has driven a rift between Moscow and Ankara, with Russia imposing economic sanctions on Turkey and a ban on tourist travel to the country. Turkey alleges that the plane went into its airspace and was warned ten times to leave. Russia denies the plane entered Turkish airspace. The incident marks the third time Turkey has accused Russia of violating its airspace since Russia began airstrikes in Syria in late September
Peshkov's colleague, who was also on board the downed Su-24 aircraft but survived, is currently in hospital in Moscow where he was reunited with his wife on Monday, RIA reports. Speaking to media from hospital, Captain Konstantin Murakhtin said he was looking forward to being released from medical care and returning to fighting.
RIA reports that Murakhtin was keen to "avenge" his deceased commander. Hospital staff estimate that the pilot will remain in treatment over the next month.
Russian Ministry of Defense officials confirmed on Saturday that strikes in Syria continue. According to Reuters, airstrikes believed to have been carried out by Russian jets killed at least 30 people, and wounded dozens more, in northwestern Syria on Sunday.
On Friday, the Kremlin issued a statement saying that in December Vladimir Putin is due to make a decision on treating and awarding Russian military personnel in Syria as war veterans.