Body Found Inside Home With More Than 60 Cats Inside: Police
The body of a man was found inside a West Virginia home with more than 60 cats inside, according to police.
Nitro police officers carried out a welfare check on Monday at a home in the city, in the western part of the state, after family members became concerned after they did not hear from the homeowner for several weeks.
They alerted police to a possible situation at the Bailes Drive home, after they found overgrown grass, tree branches on the roof, and unclaimed packages there, according to NBC affiliate WSAZ.
Nitro Police Chief Chris Fleming said they found more than 60 cats inside the home after they gained entry. Many of the cats were alive, but several were dead.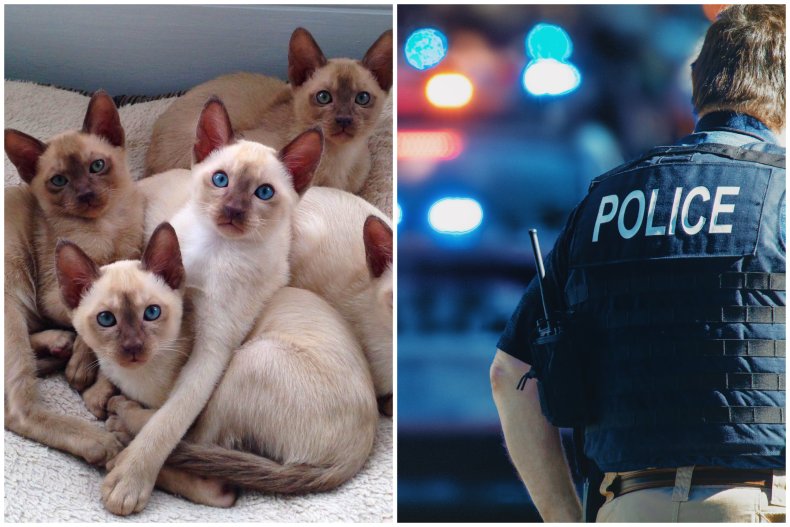 The Putnam County Animal Shelter has taken the cats and Newsweek has found a Facebook post where it has shared calls for people to foster some of them.
According to the American Society for the Prevention of Cruelty to Animals (ASPCA), 6.3 million companion animals enter U.S. animal shelters every year.
The ASPCA added that 3.2 million of those are cats and 2.1 million in animal shelters are adopted each year.
The discovery shocked neighbors, according to WSAZ, though one said he became suspicious something had happened due to the smell coming from the home.
Neighbor Chris Snodgrass, who lives next to the home, told the network: "You could tell though something was going on because of the smell."
He added: "This whole mountain is normally quiet as can be. We've lived up here 14 years here now. Here about 13 years up the mountain and you don't have anybody's petty problems up here, no noise, nothing really. It's one of the best places we've ever lived actually."
WSAZ, citing Fleming, reported no foul play was suspected in regard to the man's death and that his body has been taken to the local medical examiner's office in order to determine the cause of death.
No further details about the man, including his age, were shared with the network.
Snodgrass later said of his neighbor: "We've been up here living in this house for about a year and we just see him come out taking his trash out on trash day.
"That's about it. I just hope that they find, take care of all them cats over there and their family finds peace with all this because I know he had been struggling."
Newsweek has contacted the Nitro Police Department for comment.