Body Found Under Pile of Clothes Identified as Teen Missing Since July
The body of a 19-year-old woman who went missing in July has been found on the same road where she was last seen in Cleveland, Ohio.
Cleveland police said a cleaning worker found the remains of Audreona Barnes on an apartment balcony on Thursday, according to multiple outlets. The cleaner was moving a pile of clothes on the balcony and found the body wrapped in a blanket. The remains were handed over to the Cuyahoga County Medical Examiner's Office, which identified them as Barnes'.
It was not clear how long the body had been there. The previous tenant of the building was evicted in mid-March, according to reports.
According to the National Crime Information Center (NCIC), 268,884 girls and women in the U.S. were reported missing in 2020. Like Barnes, over 90,000 of them—nearly 34 percent—were Black, despite the fact that Black girls and women account for just approximately 15 percent of the country's female population, according to census data.
A website called Our Black Girls, launched by journalist and activist Erika Marie Rivers in 2018, highlights the stories of Black girls and women who are missing or mysteriously murdered. Rivers' goal was to bring attention to the demographic, which is highly under-represented in news coverage of missing women.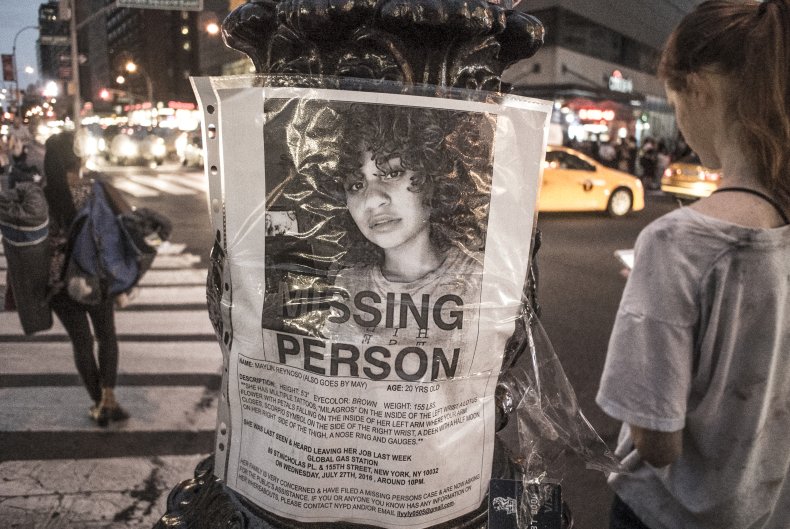 Barnes was last seen on July 30, 2021. Her mother, Akua Avegnon, told WOIO-TV that she dreamed of joining the army. On the day of her disappearance, she met with army recruiters, who allegedly picked her up at her boyfriend's house and then dropped her back off there.
That day, Avegnon's boyfriend received a text from Barnes in which she asked to be picked up at a gas station. That text didn't sound like her daughter, Avegnon said according to the outlet. Warrensville Heights Detective Gregory Curry also said in October that there was no gas station on the street where Barnes was staying.
Barnes' social media accounts were deactivated and her phone was turned off at the time of her disappearance, her family said.
Curry added that he and a partner tried to speak with Barnes' boyfriend, who did not cooperate. The detective said he was not ruling out foul play. It is not clear whether police have interviewed Barnes' boyfriend since Curry spoke to WOIO-TV in October.
Cleveland police also have not confirmed if Barnes' death is being investigated as a homicide.
Newsweek reached out to the Cleveland Division of Police and the Cuyahoga County Medical Examiner for comment.