Body of Louisiana CIvil Rights Activist Sadie Roberts-Joseph Found in Car Trunk
Baton Rouge is mourning the loss of civil rights leader Sadie Roberts-Joseph, whose body was discovered in the trunk of a car on Friday afternoon.
Roberts-Joseph, 75, was the founder of the Odell S. Williams Now & Then Museum of African American History and a icon of Baton Rouge's black community.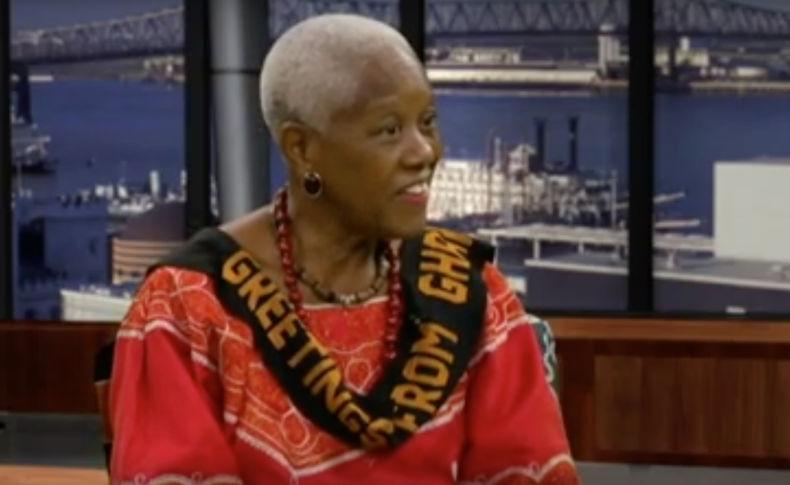 Roberts-Joseph was last seen around 11 a.m., according to her daughter, Angela Machen, when she was visiting her sister a few doors down. From then until 3:45 p.m., when police located her body about 3.5 miles away, Machen says anything could have befallen her mother.
"Frankly, at this point, it's not even quite real to me," Machen told KNOE. "I just cannot quite wrap my thought processes around this being the truth. It's almost unimaginable."
On Sunday, Mayor Sharon Weston Broome said Baton Rouge was "in shock, devastated and saddened by this horrific killing."
"She was an icon in our community," said State Representative C. Denise Marcelle.
But even amid tragedy, the city has united to bring Ms. Sadie's killer to justice. Police have been overwhelmed with calls from people offering tips or just sharing how beloved she was.
"Everyone works hard on every case we have, but when you have a case like this, everybody just has a sense of, all right, let's get together," said East Baton Rouge Parish District Attorney Hillar Moore III. "Everyone's volunteering. I've reached out to the detectives to talk to them, and they're working really hard despite the weather."
Roberts-Joseph had worked with law enforcement to council at-risk youth. Moore admitted the death of such a "peaceful person" shocked him.
"It was surreal to me," he told KNOE. "This can't be Ms. Sadie. Who would want to touch or harm this lady whatsoever?"
An autopsy report released Monday determined that Roberts-Joseph died from traumatic asphyxia, including suffocation.
"It is with great sadness and respect we investigate any unexpected or traumatic death. When our investigation involves an innocent victim, such as Ms. Sadie Joseph, it is particularly tragic," said East Baton Rouge coroner Beau Clark. "Our condolences are extended to Ms. Joseph's family and friends,"
Investigators have not released much information about the case, but the Baton Rouge Police Department released the following statement on its Facebook page:
"Ms. Sadie was a tireless advocate of peace in the community. We had opportunities to work with her on so many levels. From assisting with her bicycle giveaway at the African American Museum to working with the organization she started called CADAV (Community Against Drugs and Violence). Ms. Sadie is a treasure to our community. She will be missed by BRPD and her loss will be felt in the community she served."
Below, Roberts Joseph discusses the museum in a video interview on Cox Media.