Body of Missing Arizona Teenager Discovered in Phoenix Desert, Homicide Suspected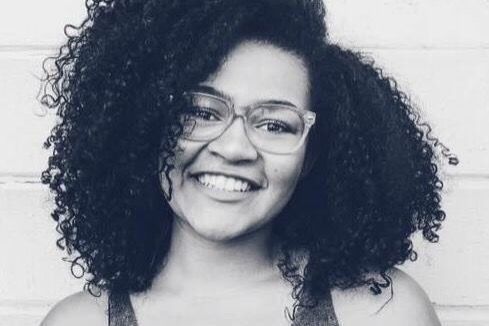 A 19-year-old Arizona woman who had gone missing has been found dead in what police suspect may be a homicide.
Kiera Lanae Bergman disappeared in early August after last being seen at her Phoenix apartment complex on the 4th. Her roommate told local TV station KPHO that she received a text message from Bergman saying she was going out with "some guy" that she had met in a store.
Her body was discovered in Buckeye, about 30 miles west of the centre of Phoenix, on Monday. Police say it is not known how long Bergman's body had been in the desert. They also did not comment on how or when Bergman likely died.
Roommate Destiny Hall-Chand reported her missing. "She was saying that she was going to go out with some guy that she met at the store a couple days ago, which is something that's not like her," Hall-Chand said. "I mean, that's not something that she would do."
Hall-Chand called Bergman's parents, Chris and Kiersten Bragg, who traveled down from San Diego to put up missing person flyers. "This is my worst nightmare," Kiersten Bragg told KPHO. "For it to now be a week and her not getting contact with anybody, this is not Kiera." Chris Bragg issued a plea to his daughter to come home safely if she was still alive. "You have my heart, so come home," he said.
Phoenix Police Department sergeant Vince Lewis told Newsweek that officials are now waiting for a medical examiner's report. Lewis said the body was discovered on the side of the road by a passerby. Police are yet to arrest anyone in association with Bergman's death or disappearance.
A few weeks after her disappearance, Bergman's boyfriend Jon Christopher Clark was arrested by police for unrelated crimes. He was charged with 22 counts of aggravated identity theft and two counts of forgery, according to CBS News. Police said the crimes were unrelated to Bergman going missing.
A GoFundMe page was started to raise money to find Kiera. More than 200 people donated a combined $22,340 to the campaign—the target was $50,000. The fundraiser was launched by Bergman's cousin and the money was to be given to Chris Bragg.
"Please donate any amount that you can so we can continue to search for our loved one," the page reads. "We are a family of faith and know it's all in God's hands. Please pray for her safe return. Her immediate family will be the sole receivers of the money and it will be used for private investigators, counciling, etc."
Body of Missing Arizona Teenager Discovered in Phoenix Desert, Homicide Suspected | U.S.