Body of Missing California Woman Sara Celeste Otero Found, ID'd From Tattoo
The body of a missing California woman has been found and confirmed to be Sara Celeste Otero, police said on Wednesday.
Oceanside detectives found Otero's body on Tuesday night at the bottom of the cliffs near Camp Pendleton, department spokesperson Jennifer Atenza told Newsweek. They had discovered her vehicle at a rest stop and search the surrounding area before finding her body, Atenza said.
Otero' s stepsister said they were able to identify her through her tattoos, Fox News reported. Otero had a number of distinct tattoos, including the phrase "It's in our nature" on her right bicep and "Winnie the Pooh" on her ankle.
Otero, 28, went missing on January 28 after telling her stepfather she was going to the gym to meet a friend, her stepsister, Chelsea, said, according to Fox News. She was last seen leaving her mother's house in Oceanside, California, at about 8:40 a.m. Her phone was shut off since 10 a.m. on the day she went missing.
"Where we located her was kind of a remote location," Atenza said, noting that it's a restricted area used as a training ground for Camp Pendleton.
Police used Otero's cellphone data as well as knowledge of camping areas she frequented to locate Otero, Atenza said.
Atenza said detectives don't suspect foul play. The medical examiner will determine an official cause of death, Atenza said.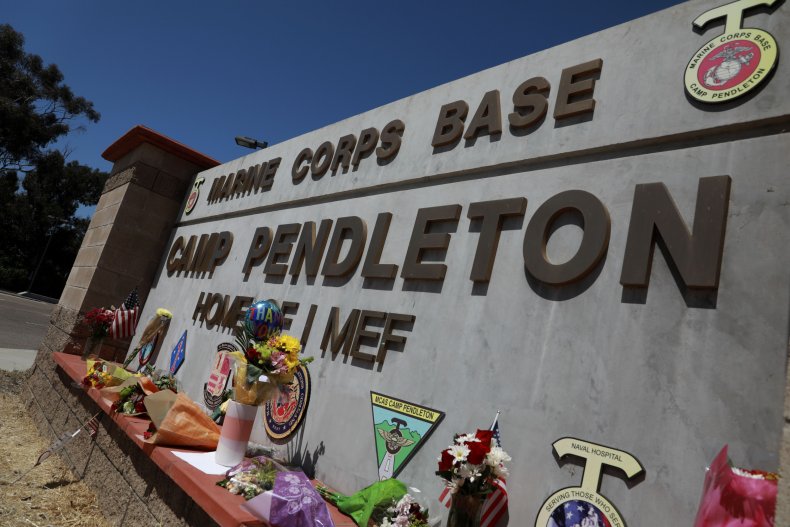 Otero's father, Greg Otero, wrote in a social media post that she "decided that she had had enough of this life," The Coast News reported.
"We appreciate all of you, but we ask at this time you don't reach out to us directly," Greg wrote in his post, according to The Coast News. "It's a little too much to bear at this moment, but we feel your love."
Otero was a yoga instructor at a Carlsbad studio, according to friends and family, The Coast News reported. An unnamed friend had told said that Otero was a "hippie" who loves the outdoor and was an adventurous spirit.
She was struggling with her mental health in the past several weeks, including depression, friends and family said, according to The Coast News.
"Thank you everybody for being a part of her life," Greg Otero said in his post. "We love you all."
If you have thoughts of suicide, confidential help is available for free at the National Suicide Prevention Lifeline. Call 1-800-273-8255. The line is available 24 hours every day.
Update 2/9/22, 2:16 p.m. ET: This story was updated to include background information and comments from Oceanside Police Department spokesperson Jennifer Atenza and Greg Otero.