Body Wrapped In Plastic Left In Shopping Cart Outside Grocery Store: Cops
The body of a man was left in a shopping cart outside a grocery store in California, according to police.
Officers in Chico, northern California, were alerted to reports of a "suspicious circumstance" at 2051 Dr. Martin Luther King Jr. Parkway at about 4:15 p.m. on March 12.
A bystander called the police after they found the man wrapped in a large sheet of white plastic inside a shopping cart in front of the Food Maxx store.
When emergency medical responders arrived, they confirmed the man was dead. It was later found that the man had suffered visible injuries which prompted police to launch a homicide investigation.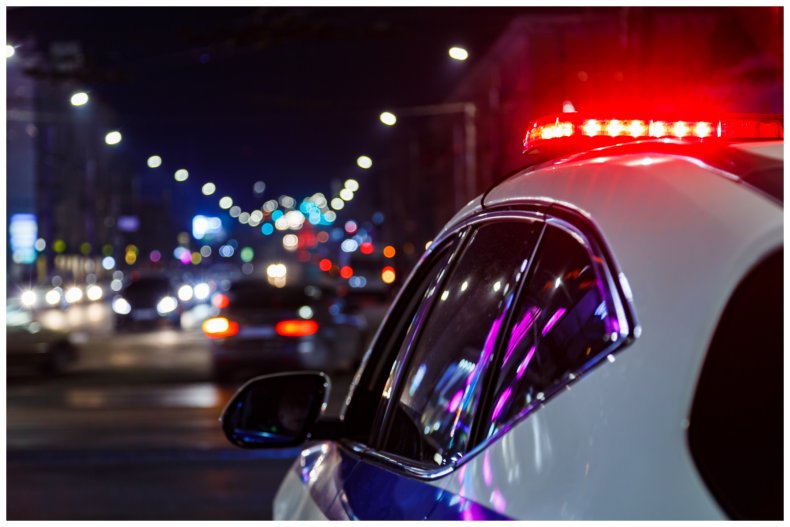 A Chico Police Department (CPD) statement read: "Because the decedent was found wrapped in plastic inside a shopping cart and appeared to have suffered visible injuries, officers initiated a homicide investigation.
"Patrol units cordoned off the crime scene and canvassed for witnesses while investigators responded to the scene."
The California Department of Justice also responded to the incident and processed the crime scene.
A mortuary service and deputy coroners removed the body from outside the grocery store and the area was cleared at about 11 p.m. that day.
According to California government statistics, the number of homicides was 2,361 in 2021, an increase from 2,202 in 2020. But the 2021 figure is still far below California's historical high of 4,095, recorded in 1993.
According to Attorney General Rob Bonta's 2021 report: "There was a 2.9 percent decrease in homicide arrests from 1,597 in 2020 to 1,550 in 2021, remaining above the 10-year average of 1,478.2 homicide arrests per year."
CPD detectives continue their investigation into the man's death. The victim's identity has been withheld and the suspect is unknown to the police at this stage.
Anyone who may have information or witnessed events related to this incident is asked to call CPD Dispatch at (530) 897-4911. The case number is 23-1500.
Newsweek has contacted the CPD for comment.
There have been several other cases across the U.S. where bodies have been found outside popular stores and restaurants.
Last year, a body was found inside a car outside a Taco Bell restaurant in Lincoln, Nebraska.
Officers found the body of a 22-year-old man in the driver's seat of a gray sedan. A Taco Bell employee told officers the vehicle had been parked there for at least a day.
Police said there were no obvious signs of foul play and an investigation into the death was launched.