Bodybuilder Arrested for Alleged Disability Fraud After Wife Posts Transformation Pics to Instagram
A bodybuilder was arrested last week for allegedly collecting more than $200,000 in disability benefits while still running a business and going to the gym.
Anthony Ragusa, 50, of Huntington, New York, falsely said he wasn't able to work or perform daily activities as a result of an injury. Ragusa allegedly kept up the fraud scheme for seven years, from 2013 to 2020, according to a press release from New York Attorney General Letitia James' office.
Prosecutors said in a statement that Ragusa was still earning an income as the president and owner of White Star Limousine while he collected money from the Social Security Administration (SSA).
He was also an "avid weightlifter," according to the attorney general's office, and was seen lifting heavy weights on social media. Ragusa's wife began documenting on Instagram his transformation into a bodybuilder in 2017, providing investigators with extensive photographic and video evidence.
"Disability benefits exist to help those who need a safety net when their bodies cannot fulfill day-to-day obligations," James said in a May 20 statement. "While cheating the state out of thousands of dollars, Anthony Ragusa was simultaneously running a business and posing for pictures of his bodybuilding on the internet."
The attorney general added, "Fraudulently collecting these benefits was not only a shameful slap in the face to those who actually live with disabilities, but a vast waste of taxpayer dollars. My office will not hesitate to pursue those who defraud our system and saddle our state with debt."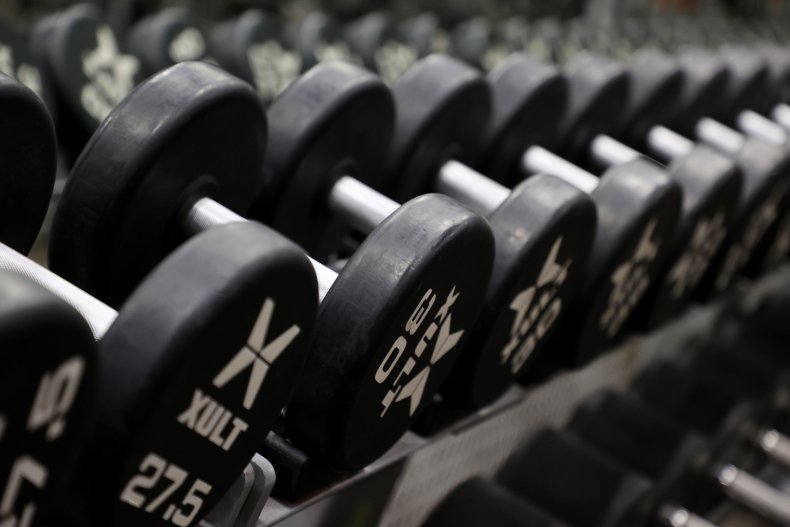 When Ragusa filled out applications for disability benefits in 2013, he reported that he fell while working as an electrician and as a result had difficulty bending over, putting on shoes, walking for more than 15 minutes or sitting for more than a half-hour. Working in any capacity was out of the question, Ragusa said on the forms.
Ragusa has been charged with grand larceny in the second degree, a class "C" felony, and offering a false instrument for filing in the first degree, a class "E" felony." He was arraigned May 20 in Suffolk County, Long Island.
Ragusa was released on his own recognizance, or without bail, according to Fox News.
"This arrest exemplifies the results we can deliver to taxpayers through our Cooperative Disability Investigations Program, which serves to ensure that only those who are eligible for Social Security disability benefits are able to receive them," John Grasso, a special agent from the SSA's Office of the Inspector General, said in a statement.
Newsweek reached out to James' office for additional information but did not receive a response before publication.