Body camera footage reportedly reveals that former Minneapolis police officer Thomas Lane pulled a gun on George Floyd without explanation, before forcing him out of his car while swearing.
Lane's body-worn camera captured the earliest moments of the incident that led to the May 25 death of Floyd, an unarmed Black man who died after the knee of Lane's fellow white officer, Derek Chauvin, was pressed against his neck for nearly 9 minutes.
The video, which the court made available for limited public viewing on Wednesday, showed that Lane was the first of the four officers to engage with Floyd, but did not tell him he was suspected of using an allegedly counterfeit $20 bill, according to a report from The Minneapolis Star Tribune.
"I didn't do nothing," Floyd reportedly protested while seated in the car with his left hand held up.
"Put your [expletive] hands up right now!" Lane yelled back, his gun aimed at Floyd. "Let me see your other hand."
A transcript of the video shows that Lane's expletive-laden exchange continued as Floyd was forced out of the car and repeated "please don't shoot me" multiple times.
The video also reportedly shows Lane reaching into the car and touching Floyd multiple times. After he was pulled from the car, former officer J. Alexander Kueng accused Floyd, who appeared frightened throughout the incident, of resisting arrest.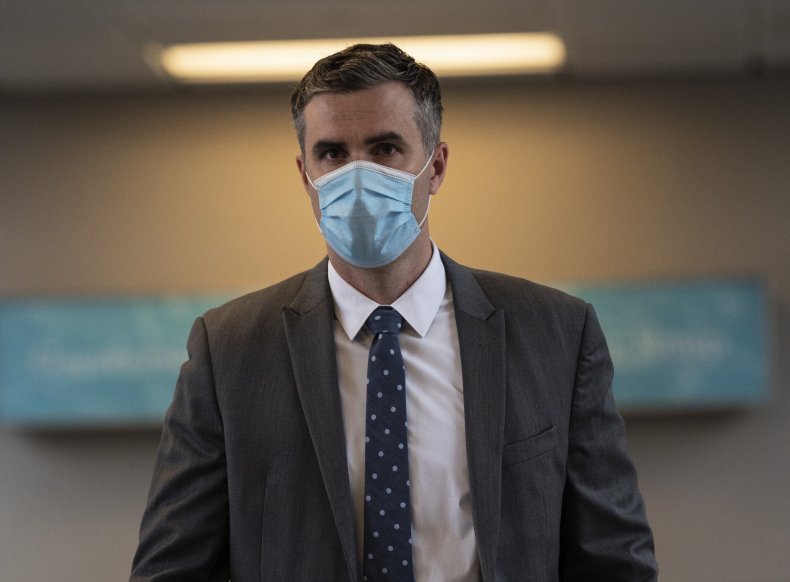 Floyd asked Lane repeatedly why the encounter was happening but did not get an answer for several minutes, when Kueng finally told him about the alleged counterfeit bill.
About 11 minutes into the video, Lane helped Chauvin and Kueng move Floyd to a face down position on the street. Lane knelt on and then held Floyd's legs, while Kueng knelt on his back and Chauvin on his neck. Former officer Tou Thao stood to the side to monitor bystanders as a cell phone video of the incident was recorded, which quickly went viral.
As Floyd struggled while his neck was pinned to the ground, Lane asked Chauvin about rolling him onto his side twice, but his voice reportedly did not express any sense of urgency or fear. Minutes later, Floyd protested that he could not breathe before losing consciousness. Kueng checked his pulse and found none.
Last week, Lane's attorney, Earl Gray, filed a motion seeking charges against Lane be dropped, arguing that he was a rookie officer and had expressed concerns about Floyd's treatment before he died.
Newsweek reached out to Gray, who declined to comment.
Update 7/15, 8:11 p.m.: This article has been updated to reflect that attorney Earl Gray declined to comment.