Bodycam Video Confirms Cop Fatally Shot Man on New Year's Eve Before Giving Warning
Disturbing new bodycam video shows an Ohio police officer shooting at a civilian without warning, fatally injuring him in the process.
The Canton Police Department released the video on January 6, 2022, which recounts a confrontation between police officers and James Williams. His wife says he had used an AR-15 to shoot celebratory rounds on New Year's as part of a neighborhood tradition.
However, when police responded with gunfire at the same time, Williams was shot in the chest. Now, according to the bodycam footage, responding officers did not give him a warning before shooting.
The newly-released body camera footage confirmed what the victim's wife, Marquetta Williams, told local newspaper The Canton Repository after the shooting.
"Out of the blue, he said he got shot, he got hit. I don't know where it came from," she said. "Nobody said anything. They didn't say, 'Police.' They didn't say, 'Freeze.' They didn't say, 'Drop your weapon.' They just shot him."
Williams was described as a loving father who had four daughters and two stepdaughters who simply wanted to partake in a neighborhood tradition. In an effort to keep his memory arrive, his wife is looking for justice.
"He was lovable and kind," Marquetta recalled. "He would give you the shirt off of his back. He's going to be dearly missed. He shouldn't have died the way that he did. I just want justice for him."
The officer that shot Williams has been put on administrative leave but has not been identified. Charges have yet to be filed against the officer. In a statement released on Thursday, Canton Police spokesman Lieutenant Dennis Garren said that they could not provide further comment on the footage.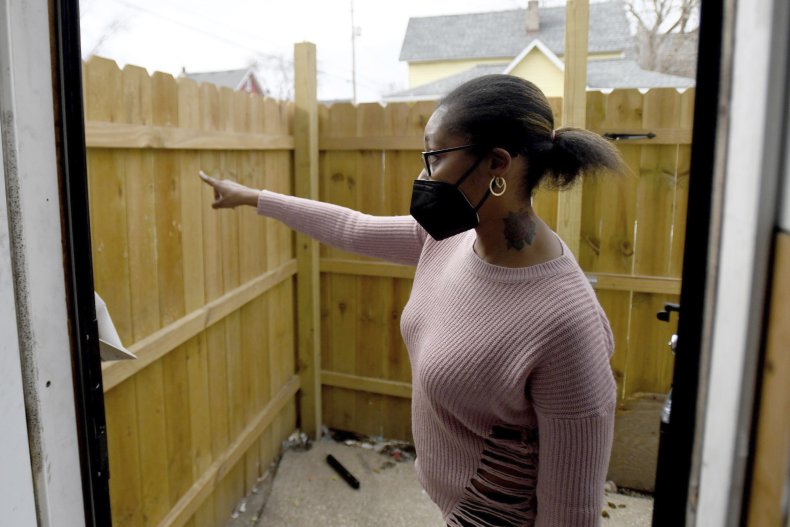 After the shooting, the video shows another officer taking cover behind a cruiser and yelling, "Show me your (expletive) hands" after Marquetta Williams steps onto the front porch of the home.
The officer who fired then shouts, "Everyone on the ground. Out here, on the sidewalk, on the ground."
Marquetta and others, including several children, can be seen gathering on the home's front porch steps with their hands raised as the officer steps inside the home and finds James Williams lying on the living room floor, shot in the chest.
Canton Police Chief Jack Angelo said Saturday the officer was outside his cruiser and confronted someone firing a weapon. He said the officer feared for his life.
The shooting is being investigated by the Ohio Bureau of Criminal Investigation.
The Associated Press contributed to this report.