Government Shutdown Will Be Avoided, Boehner Says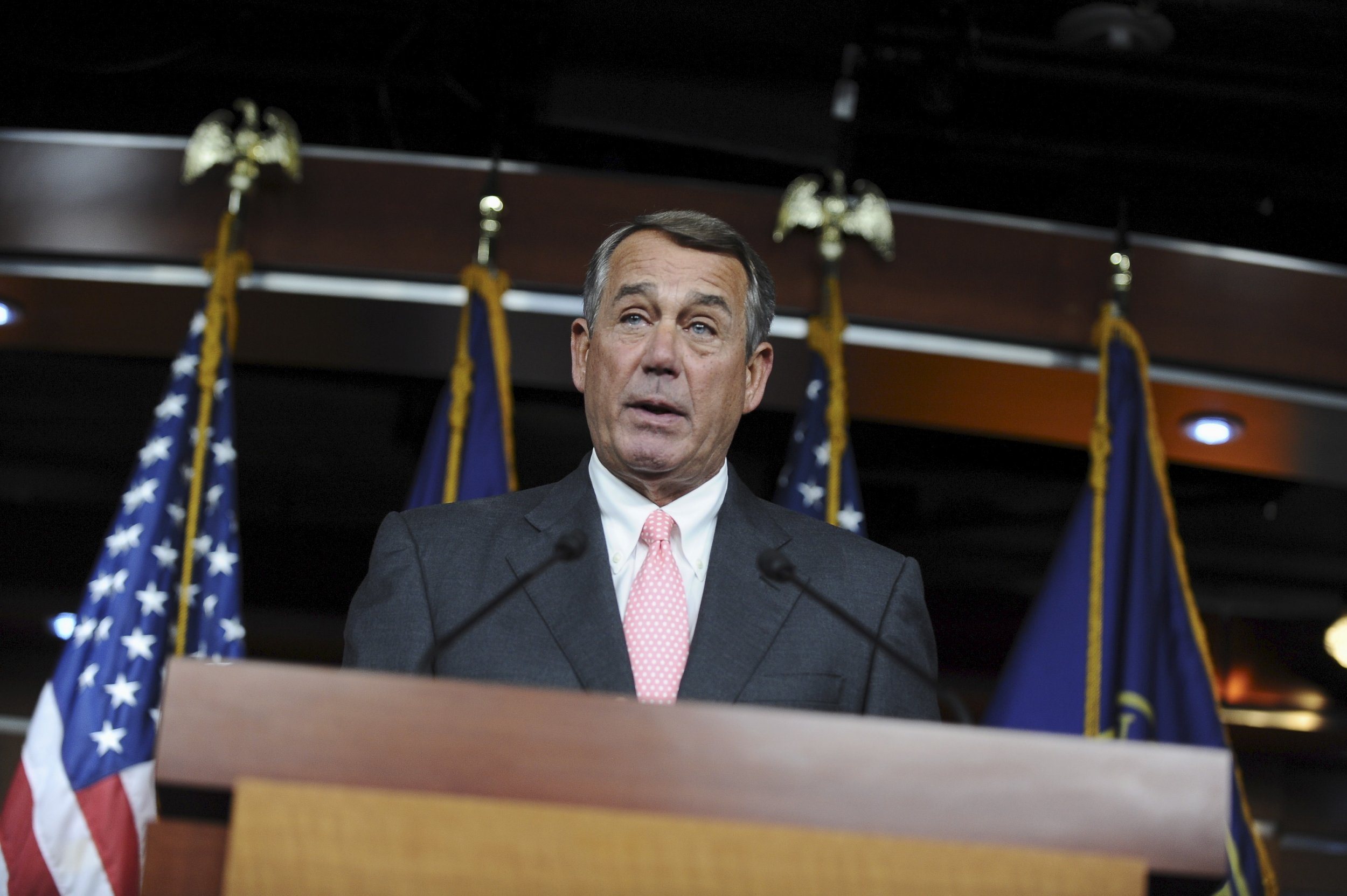 WASHINGTON (Reuters) - U.S. House Speaker John Boehner vowed on Sunday thatCongress will avoid a government shutdown this week and he would push through as much unfinished legislation as possible before leaving at the end of October.
Speaking on CBS's Face the Nation two days after his surprise resignation, he said the House this week would pass a government funding bill now moving through the Senate, which does not meet conservatives' demands to cut off money for Planned Parenthood.
Asked if passage would require Democratic votes, he responded: "I'm sure it will, but I suspect my Democratic colleagues want to keep the government open as much as I do."
Boehner resigned amid deep divisions among House Republicans over a range of issues including the handling of a September 30 deadline to approve new funding for federal agencies and programs from education to national parks.
Conservative Republicans, some of whom have called for his ouster, have insisted on punishing Planned Parenthood by withholding funds over allegations that the non-profit group improperly sold tissues harvested from aborted fetuses.
But Boehner and more moderate Republicans have argued that such a move would not halt the bulk of the group's $500 million in funding, which comes from reimbursements through the Medicaid health care program for the poor.
Planned Parenthood denies any wrongdoing.
Boehner also said he would try to clear as much of Congress's to-do-list as he could, but he did not specify which bills would be dealt with.
Congress faces several important fiscal deadlines, including a transportation spending bill needed in October and a larger budget deal that would go beyond the 10-week extension to be passed next week.
An increase in the $18.1 billion federal debt ceiling also will be needed sometime between October and December and lawmakers from both parties want to revive the idled U.S. Export-Import Bank, which Boehner has long supported.
The speaker's resignation frees him to put legislation on the floor for votes without fear of a vote to oust him.
"I expect that I might have a little more cooperation from some around town to get as much finished as possible," Boehner said. "I don't want to leave my successor a dirty barn. I want to clean the barn up a little bit before the next person gets it."
Government Shutdown Will Be Avoided, Boehner Says | U.S.