Boeing 737 Max 8: Which Airlines Fly the Jet Involved in Ethiopia, Indonesia Crashes?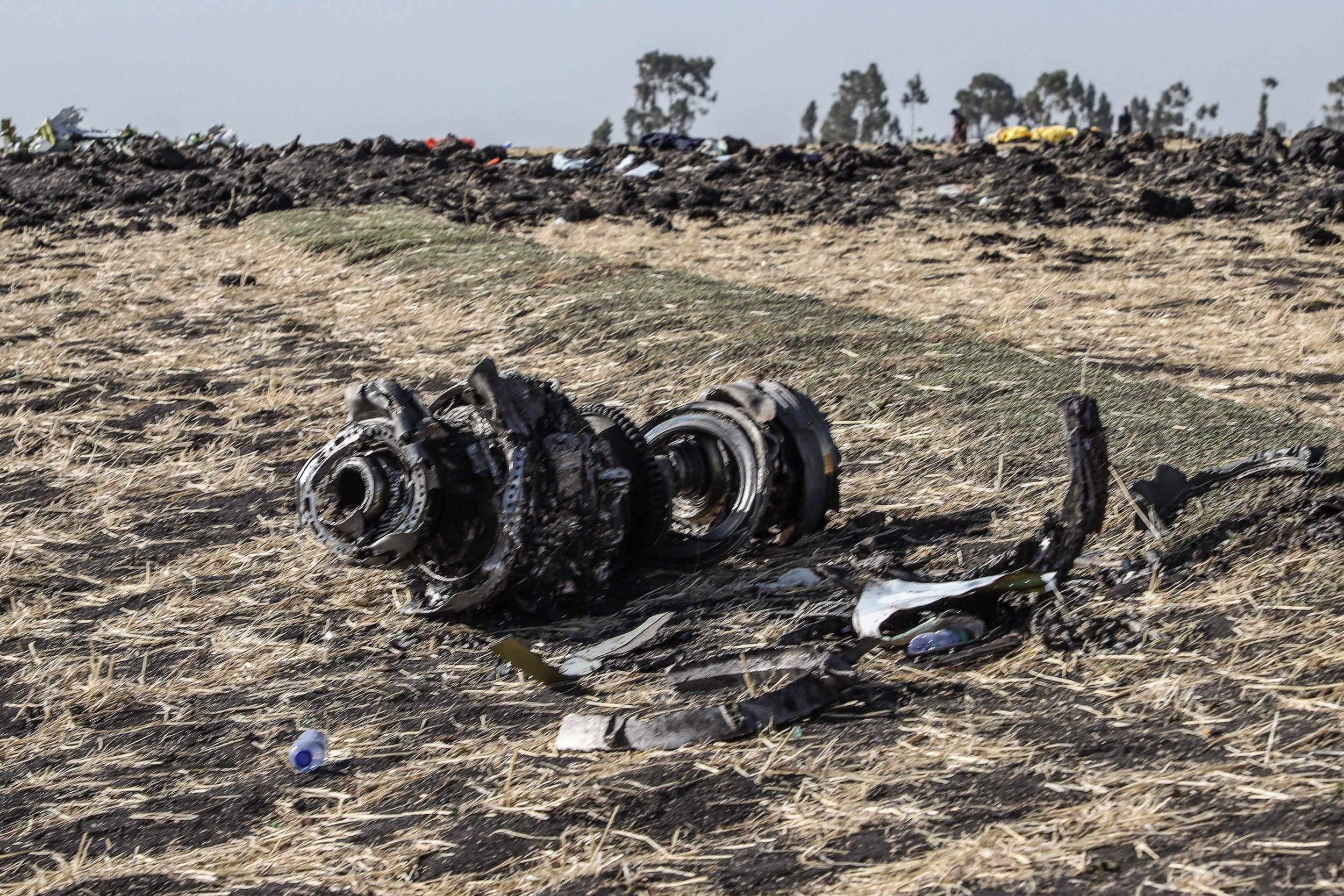 On March 10, an Ethiopian Airlines jet flying from Addis Ababa, Ethiopia, to Nairobi, Kenya, crashed shortly after takeoff, killing all 157 people on board.
The plane in question was a new variant of the hugely popular Boeing 737 Maxseries, of which 350 have been delivered to airlines around the globe.
Despite the fact that this variant, known as the Max 8, has only recently been introduced—it was first flown commercially in 2017—this isn't the first accident involving the model. A Max 8 was involved in a deadly Lion Air crash in Indonesia last October which killed 189 people.
This is the first time in the recent history of commercial aviation where a single model has been involved in two fatal incidents so soon after introduction, The Daily Beast reported.
Although the cause of the latest crash has not yet been determined—and thus it is unclear whether there is a link to the Lion Air incident—questions are now being asked over the safety of the Max 8.
At the time of writing, Chinese and Indonesian airline regulators have taken the decision to ground all Max 8 planes, while Ethiopian Airlines and Cayman Airways have also grounded their fleets. The Indian government is discussing the situation with its local airlines, the BBC reported. Nevertheless, many more carriers around the world are still using the plane.
A number of North American airlines operate the aircraft, including American Airlines and Air Canada, which both have 24 active Max 8 planes. Meanwhile, Southwest Airlines currently has 34 of the planes in service—the most of any carrier in the world.
Below is a list of airlines that currently operate the Max 8 and the number of planes they have, according to data from planespotters.net. If the figure is followed by "stored," this means that the planes have been temporarily withdrawn from use, either due to the recent grounding orders by Chinese and Indonesian authorities or for other reasons.
9 Air (China) – 1 (stored)
Aerolineas Argentinas (Argentina) – 5
Aeroméxico – 6
Air Canada – 24
Air China – 15 (stored)
Air Italy – 3
American Airlines – 24
Cayman Airways (Cayman Islands) – 2 (stored)
China Eastern Airlines – 3 (stored)
China Southern Airlines – 24 (stored)
Comair (South Africa) – 1
Corendon Airlines (Turkey) – 1
Eastar Jet (South Korea) – 2
Enter Air (Poland) – 2
Ethiopian Airlines – 4 (stored; 1 other plane was lost in a recent crash)
Fiji Airways – 2
Flydubai (United Arab Emirates) – 11
Fuzhou Airlines (China) – 2 (stored)
Garuda Indonesia – 1 (stored)
GOL Transportes Aéreos (Brazil) – 6
Hainan Airlines (China) – 11 (stored)
Icelandair – 5
Jet Airways (India) – 8 (3 of these are stored)
Kunming Airlines (China) – 2 (stored)
Lion Air (Indonesia) – 10 (stored; 1 other plane was lost in a recent crash)
LOT Polish Airlines – 5
Lucky Air (China) – 3
Mauritania Airlines International – 1
MIAT Mongolian Airlines – 1
Norwegian Air International – 9
Norwegian Air Shuttle – 6 (1 of these is stored)
Norwegian Air Sweden – 3
Okay Airways (China) – 2 (stored)
Oman Air – 5
Royal Air Maroc (Morocco) – 2
S7 Airlines (Russia) – 2
SCAT Airlines (Kazakhstan) – 1
Shandong Airlines (China) – 7 (stored)
Shanghai Airlines (China) – 11 (stored)
Shenzen Airlines (China) – 5 (stored)
Silk Air (Singapore) – 6
Smartwings (Czech Republic) – 7
Southwest Airlines (United States) – 34
SpiceJet (India) – 13
Sunwing Airlines (Canada) – 3
TUI Airlines Belgium – 4
TUI Airlines Netherlands – 3
TUI Airways (U.K.) – 6
TUIfly Nordic (Sweden) – 1
Turkish Airlines – 11
WestJet (Canada) – 13
Xiamen Airlines (China) – 10 (stored)