Boeing 767 Jet Crashes off Texas Coast, Killing Three, Was Operated by Amazon: Report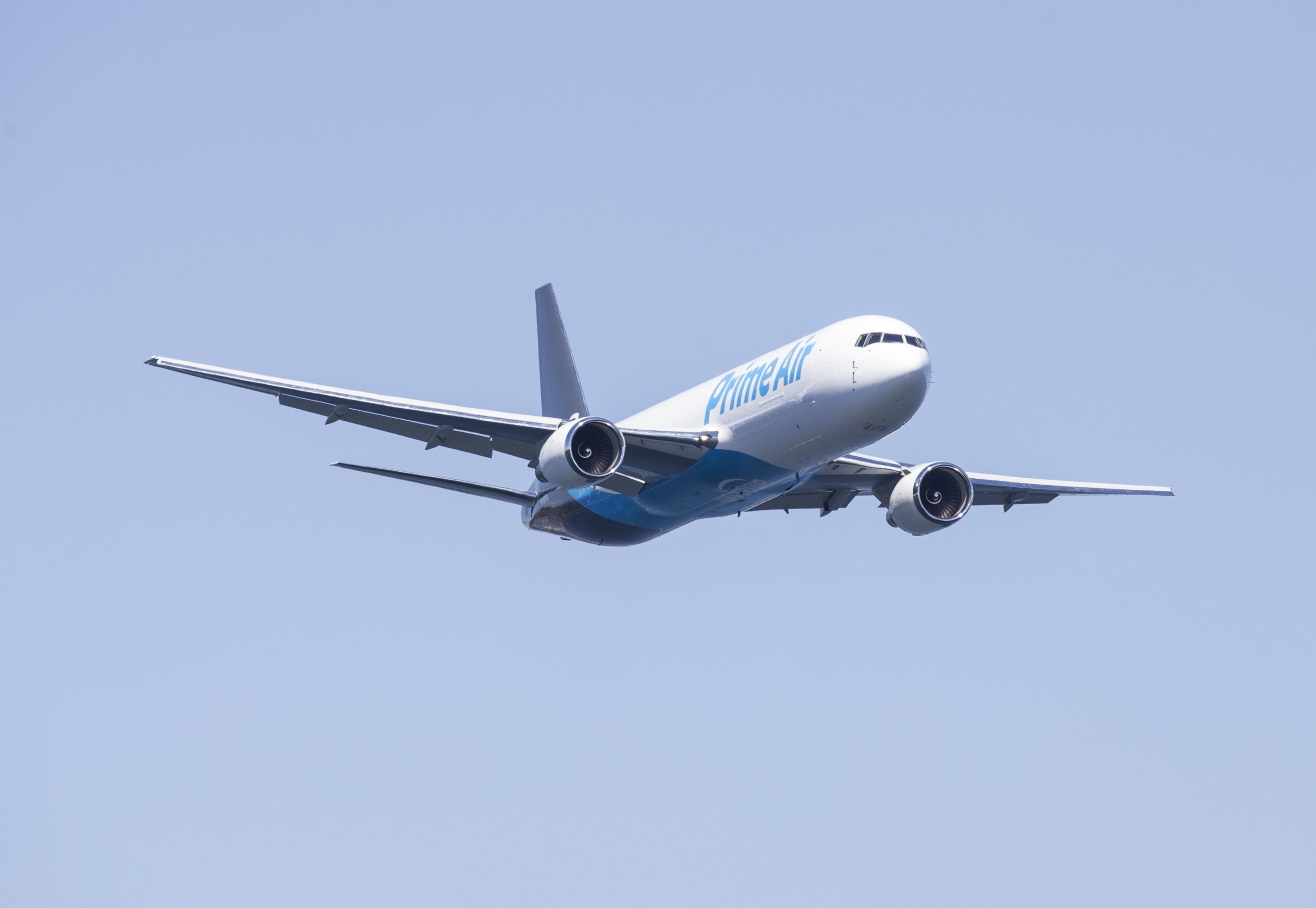 A Boeing 767 cargo jetliner reportedly operated by Amazon Air crashed in Trinity Bay in Southeast Texas on Saturday afternoon, killing all three passengers aboard the flight.
Owned by Atlas Air Inc., Flight 3591 took off from Miami, Florida and was supposed to land at Houston George Bush Intercontinental Airport. It crashed shortly before 1 p.m. local time in the nearby town of Anahuac, about 30 miles outside of its destination.
The FAA said in a statement that the National Transportation Safety Board would be investigating the crash.
"FAA investigators are on their way to the accident site and the National Transportation Safety Board has been notified," the statement read. The agency had issued an alert after losing contact with the pilot.
Footage from local news station WFAA showed rescue helicopters with the U.S. Coast Guard overhead Trinity Bay, surveying the wreckage. Records obtained by the news station indicate the plane was operated by Amazon Air and had made at least one successful trip in the last 24 hours, from Hawaii to California.
It was not immediately clear what caused the plane to crash or what it was type of cargo it was carrying. According to the company website, Atlas Air has a fleet of 747s, 777s, 767s, and 737s and is used for shipping perishables, heavy construction equipment and also "arranging passenger charters." Amazon Air operates 30 aircrafts in its fleet, according to WFAA.