Boeing Knew About 737 Max Aircraft Problems Months Before Deadly Lion Air Crash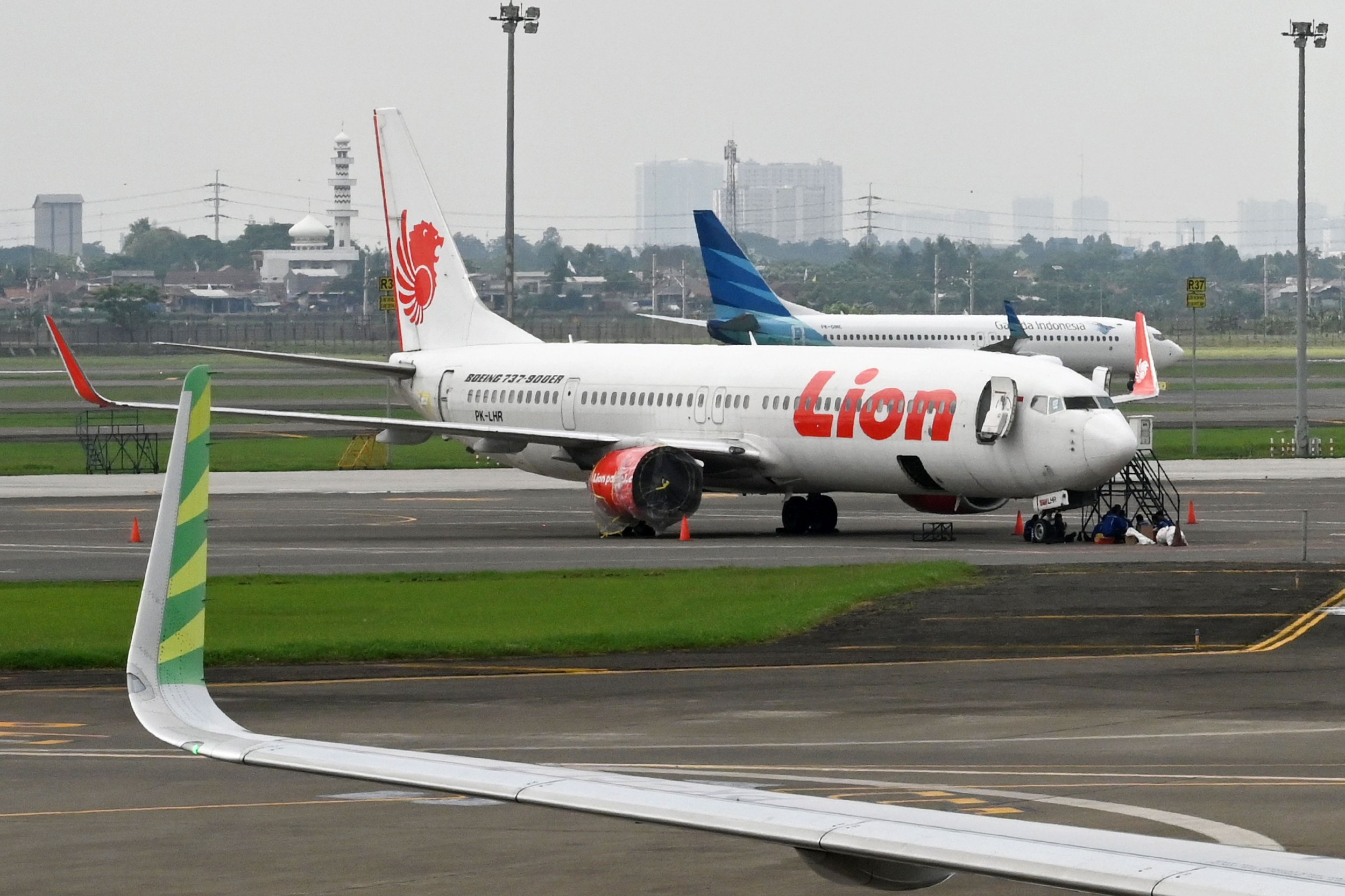 American multinational aircraft-manufacturing company Boeing knew that its 737 Max aircraft was experiencing problems months before the deadly Indonesia Lion Air crash last October but failed to disclose the issue to federal regulators until after the incident.
In a statement released on Sunday, Boeing admitted it became aware that the aircraft's "display system software did not correctly meet the AOA Disagree alert requirements" in 2017, many months before the Indonesia crash in October 2018 and the Ethiopia crash in March 2019, which killed 346 people collectively.
"The Boeing design requirements for the 737 MAX included the AOA Disagree alert as a standard, standalone feature, in keeping with Boeing's fundamental design philosophy of retaining commonality with the 737NG. In 2017, within several months after beginning 737 MAX deliveries, engineers at Boeing identified that the 737 MAX display system software did not correctly meet the AOA Disagree alert requirements," the company said.
"The software delivered to Boeing linked the AOA Disagree alert to the AOA indicator, which is an optional feature on the MAX and the NG. Accordingly, the software activated the AOA Disagree alert only if an airline opted for the AOA indicator."
While it is unclear whether the warning light would have prevented the Lion Air or Ethiopian Airlines crashes, Boeing asserted that "neither the angle of attack indicator nor the AOA Disagree alert are necessary for the safe operation of the airplane."
"They provide supplemental information only, and have never been considered safety features on commercial jet transport airplanes," the company explained.
After discovering a discrepancy between the requirements and the software, Boeing said it "followed its standard process for determining the appropriate resolution of such issues." A subsequent review "determined that the absence of the AOA Disagree alert did not adversely impact airplane safety or operation."
"The review concluded, the existing functionality was acceptable until the alert and the indicator could be delinked in the next planned display system software update," Boeing said, adding that senior leaders within the company were not informed of the review and only found out about the problem "in the aftermath of the Lion Air accident."
Boeing revisited the issue in December 2018 by convening a safety review board (SRB) to determine for a second time whether the absence of the AOA Disagree alert would amount to a safety issue. "That SRB confirmed Boeing's prior conclusion that it did not. Boeing shared this conclusion and the supporting SRB analysis with the FAA," according to the company.
A Federal Aviation Administration (FAA) spokesperson confirmed that Boeing alerted the FAA of the nonfunctioning warning light in November 2018, shortly after the Indonesia Lion Air crash that occurred the month before. FAA employees determined that it presented a low risk, the spokesperson said in a statement, reported KTLA-5, before noting that "Boeing's timely or earlier communication with [airlines] would have helped to reduce or eliminate possible confusion."