'We Don't Have to Have 300-Plus People Die': Shareholders Press Boeing CEO on Airplane Safety at Annual Meeting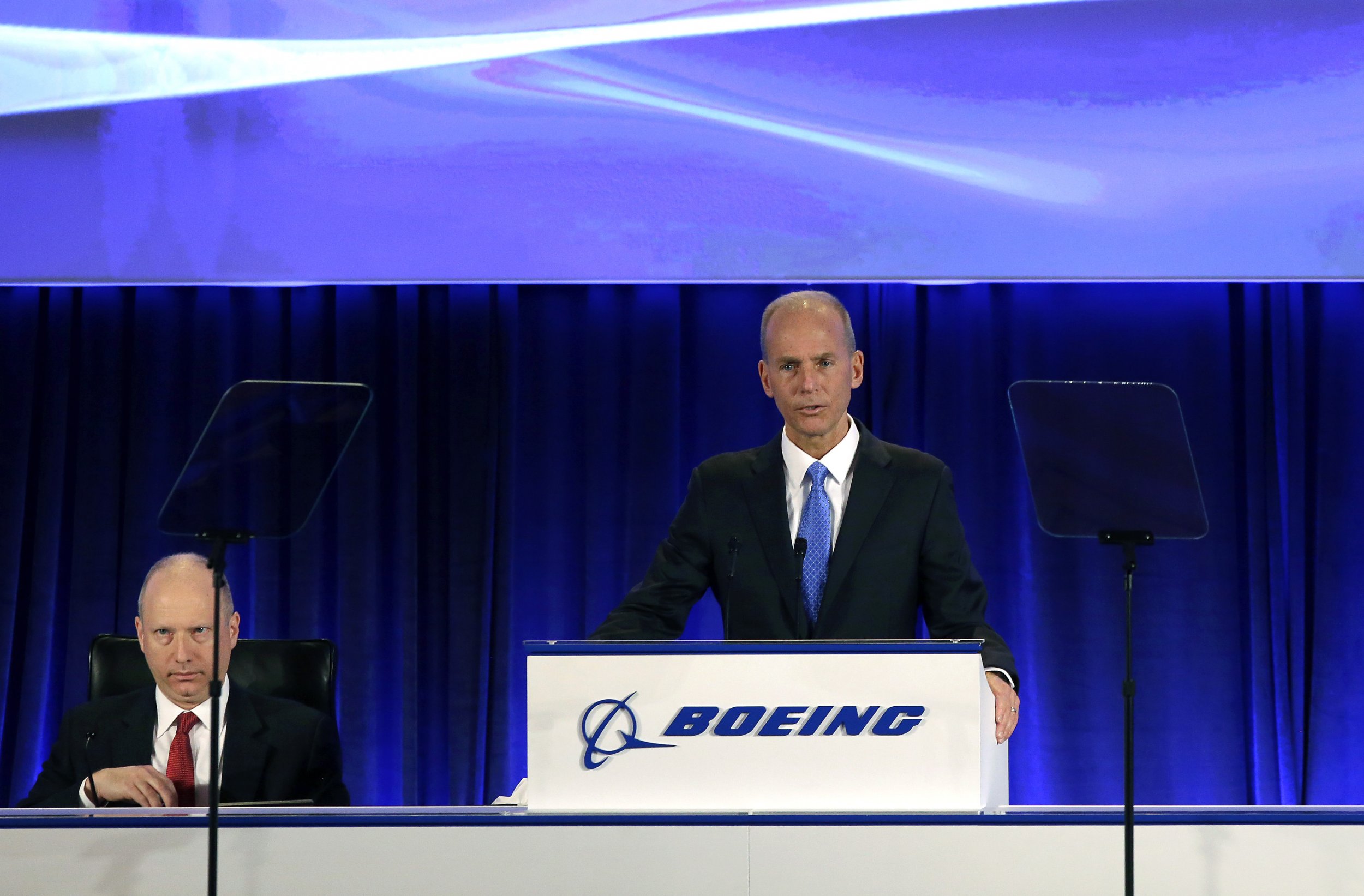 Boeing shareholders pressed CEO Dennis Muilenburg about the company's safety standards at its annual shareholder meeting on Monday.
The meeting in Chicago came less than two months after the second of two fatal crashes of the Boeing 737 Max 8 jet, which left a total of 346 people dead. The aircraft was grounded after the crash of an Ethiopian Airlines flight on March 10, and the company's first-quarter earnings dropped 21 percent. Muilenburg emphasized the company's commitment to safety in his opening remarks on Monday but faced pointed questions from shareholders about safety processes.
"You seem to have rushed the 737 into production and lost sight of some basic fail-safe things. One unreliable sensor determining how a critical design feature works.... What are we actually doing to change focus to make sure that the company is doing safety assessments?" one shareholder asked.
"We don't have to have 300-plus people die every time to find out something is unreliable," he continued. "It never should have happened that you had one easily damaged sensor that controlled a critical new design safety feature in the plane. That should have gone through some sort of internal review or something to check that sort of thing out."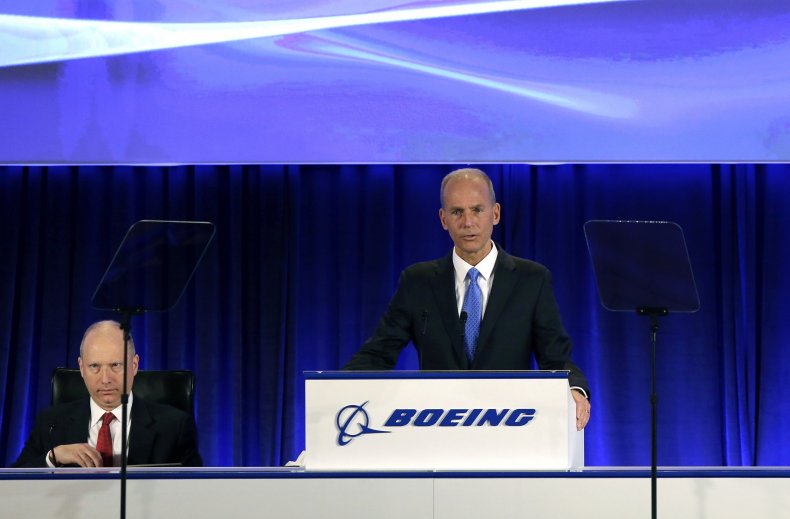 The questioner identified himself as a shareholder from Yorkville and said he was an engineer who had previously worked in the industry designing control systems.
The Ethiopian Airlines flight went down just minutes after taking off in Ethiopia, killing 157 people. Another 737 Max 8 jet crashed in Indonesia shortly after taking off on October 29. All 189 people on board the Lion Airlines flight died.
Questions after the Ethiopian Airlines crash quickly focused on a sensor in the 737 Max 8 designed to measure the angle of attack to ensure that planes do not stall. The sensor sends signals to software that can tug the plane nose downward. An initial report released by Ethiopian investigators in early April indicated that the plane's sensor malfunctioned, activating the system that pulled down the plane's nose. Around the same time, Boeing announced that it had found a second software flaw on 737 Max planes.
"I want to assure you, first of all, that safety is our top priority," Muilenburg responded to the shareholder. "I think you've seen some media reports that suggest we rushed the 737 Max to market, which simply is not true. It was a six-year development program. More than 1,600 test flights of the airplane, 3,700 flight hours of development on the Max, so it was thorough, and it was disciplined."
The CEO said the company had reviewed the process used to design and analyze the censor and that development had been carried out in a manner consistent with Boeing standards.
"This industry is safe, and it is the safest form of transportation because we have a culture of continuous improvement, and when we see an opportunity to improve safety, we hop on it," he said.
The shareholder was not satisfied. "I was basically disappointed that the company that was strong in engineering could have allowed this to have occurred without somebody questioning it," he replied.