Aircraft manufacturer Boeing stands to lose billions of dollars in sales after President Donald Trump's announcement Tuesday that the U.S. will withdraw from a nuclear deal with Iran. Boeing has agreements to restock Iranian airlines with planes worth around $20 billion.
Boeing is set to sell 80 aircraft to Iran Air and another 30 jets to Iran Aseman Airlines. The two sales were valued at $19 billion. According to CNBC, the aircraft number in the Iran order is small compared with the aerospace company's total order book. Boeing ended the year's first quarter with a production backlog of more than 5,800 airplanes.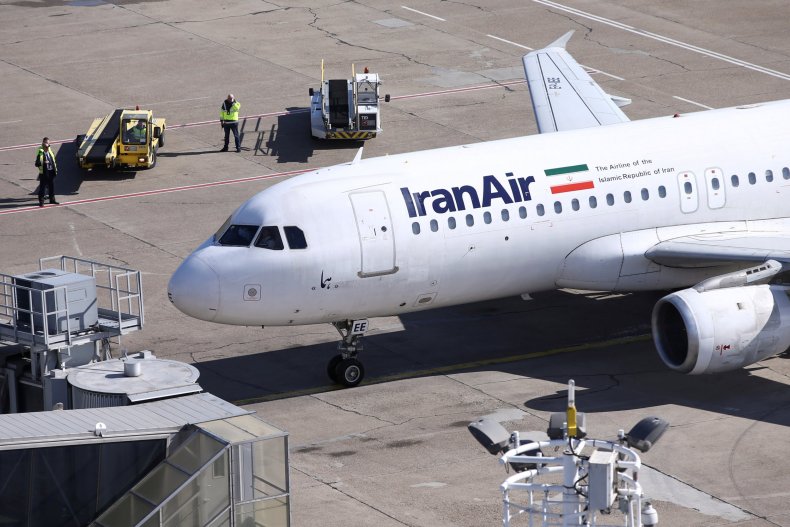 Boeing noted that it had not added the 110 aircraft in the Iranian deals in its order book, so the backlog is unaffected.
"Following today's announcement, we will consult with the U.S. Government on next steps," Boeing told CNBC in a statement.
CNN Money reported that Boeing had been preparing to slow the Iran deals before Trump's announcement on Tuesday. In April, CEO Dennis Muilenburg told investors that the company had pushed back delivery plans for the first Boeing 777 jets it was scheduled to deliver to Iran this year.
Muilenburg told investors that the company will not suffer if the Iranian deals are permanently cancelled because Boeing's production plans do not rely on those sales. He added that if relations between the U.S. and Iran improve and the sales are reinstated, it will be a bonus.
Boeing's European rival, Airbus, is also set to lose a major deal if U.S. sanctions are reinstated. According to CNN Money, Airbus has deals to sell more than 100 jets to Iran. Whether European countries opt to impose sanctions on Iran or not, Airbus could be affected by American sanctions since it has a U.S. plant and its jets utilize U.S.-made parts.
"We're carefully analyzing the announcement," Airbus said in a statement, "and will be evaluating next steps consistent with our internal policies and in full compliance with sanctions and export control regulations."