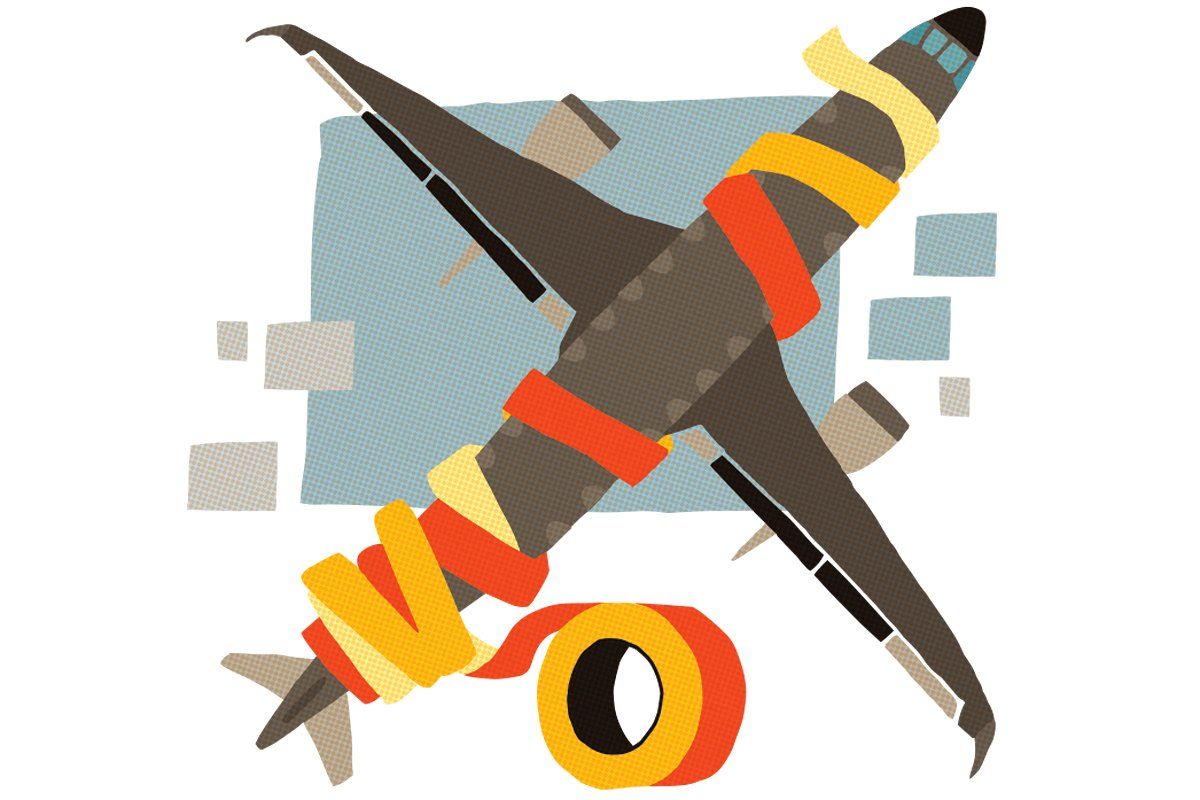 After years of insisting that America's most-flown airliner—the 737—was safe, Boeing has quietly been telling airlines that the next version, the 737MAX, will have a strengthened fuselage. This might seem an obscure technicality if it weren't for the 737's unsettling track record: as I reported in Newsweek this spring, the 737 has a long history of emergencies caused by cracks in the fuselage skin. In the worst recent case, on April 1 of last year, Southwest Airlines Flight 812 had to make an emergency landing after a 59-inch-long hole ripped through its cabin roof.
Between 2001 and 2011 the FAA issued 13 directives requiring immediate safety checks on thousands of airplanes after serious cracks appeared in 737 fuselages, my reporting found. Of these, six could have caused the terrifying scenario of Flight 812, a rapid decompression of the air inside the cabin.
Boeing has not disputed this record, but insisted that safety checks had caught the defects before they caused in-flight emergencies—and that its system of checks "has been validated over decades, as shown by today's unmatched safety record." But when John Goglia, a former top investigator at the National Transportation Safety Board, reviewed the FAA directives, he told me that Boeing's system was the minimal necessary response. "If a situation requires three steps to solve it, A, B, and C, they will always fight to restrict it to A; if pushed to B; and only if really pushed to C."
Despite the company's confident talking point on the 737, it is now confirming that the fuselage skin of the MAX will be "upgauged."
Boeing spokeswoman Lauren Penning would not comment on whether the strengthening included the part of the cabin roof called a lap joint, which failed on Flight 812. But she did acknowledge extensive changes to the rear of the fuselage, where some of the most serious FAA alerts were directed—including one in 2001 in which a failure could have led to the whole tail fin tearing away.
Boeing says that the change is being made to improve aerodynamic efficiency, and that a thicker fuselage skin is needed because the MAX's heavier engines will increase stresses on the fuselage.
Boeing is competing with Airbus for a market that could be worth $2 trillion in the next 20 years. Airbus's rival to the MAX, the A320NEO, has already won 1,425 orders. In this contest the troubled 737 fuselage just did not cut it. Last week, after Boeing told airlines of the changes, orders for the MAX jumped from 451 to 646.
The MAX, however, will not begin arriving at the gate until 2018. In the meantime, 500 airlines worldwide operate around 4,500 737s of varying ages, all finally dependent for their safety on a system of checks that, for example, failed to detect the cracking that gave passengers on Flight 812 a harrowing ride back to earth.