Bogoslof Volcano in 'Unpredictable Condition' After Eruption Sends Ash 30,000 Feet into the Air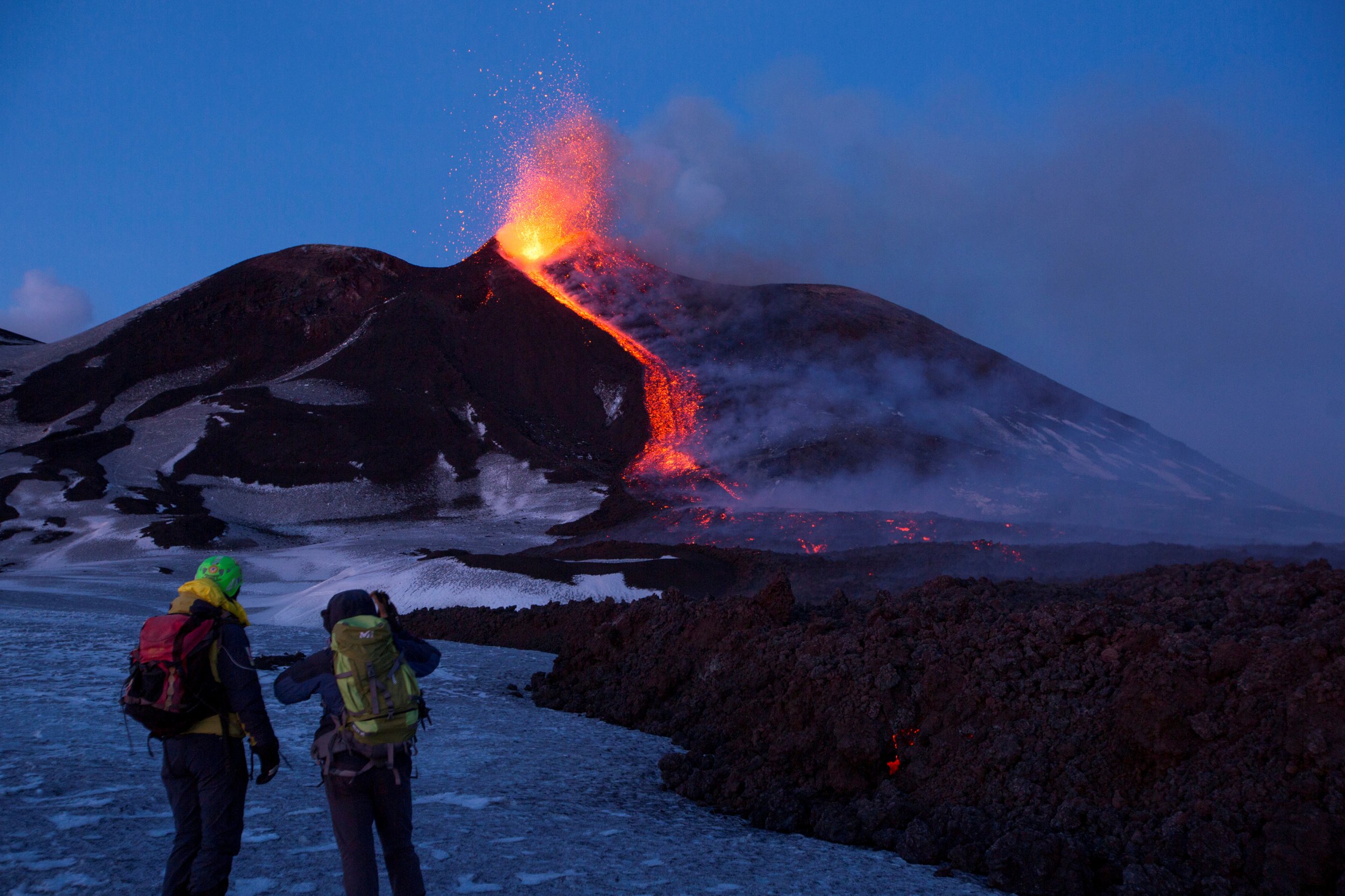 Aviators were on high alert Monday after an active volcano in Alaska erupted several times over the weekend, causing authorities to issue a red-level warning about ash and raising concern about further emissions.
Bogoslof, an island volcano in the Aleutian Islands, erupted late Sunday local time for about five minutes, according to the Alaska Volcano Observatory. Then it paused for 15 minutes and exploded again for seven minutes. The news came after the volcano erupted twice on Saturday as well, producing a 30,000-foot cloud of ash.
Both incidents have left Bogoslof "at a heightened state of unrest and in an unpredictable condition," meaning that "additional explosions producing high-altitude volcanic clouds could occur at any time," as the agency told WTVR.
But emissions from Bogoslof aren't unusual: The volcano has erupted dozens of times since January, most recently on July 4, July 2 and June 29. Its previous activity has even changed the shape of the island. Since March 2015, Bogoslof has roughly tripled in size, according to CNN.
The constant explosions also pose a problem for pilots en route to North America from Asia, as ash can cause jet engines to fail. UPI compared Bogoslof to the Icelandic volcano Eyjafjallajokull, which in 2010 led to flights in the area being canceled for nearly a week.
Bogoslof eruptions are difficult for authorities to deal with because they're hard to predict. The aviation alert set Saturday, for example, was downgraded to orange on Sunday but brought back up Monday because of the latest eruption.
"They kind of come out of the blue," observatory geophysicist Dave Schneider told the Alaska Dispatch News recently. "There's no data that we have that would let us say that something is going to happen in the next couple hours. We're basically in detection mode."
Bogoslof is a long way from the mainland, but should you find yourself ever encountering volcanic ash, you should cover your mouth and eyes, close your doors, stay inside, avoid contact lenses and listen to your local radio for instructions, according to the United States' Geological Survey's Volcanic Ashfall Impacts website. Don't make phone calls unless it's an emergency, and only drink bottled water for a few days. And if you need medical help, contact the authorities.