Mankind Is Like the Fabled Frog—We're Being Boiled Alive by Climate Change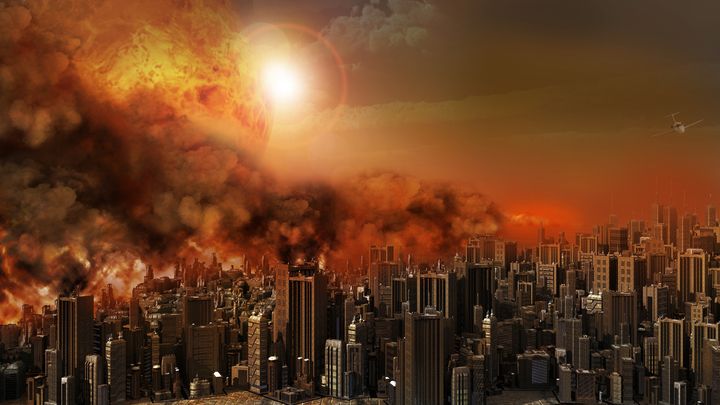 People are so quick to normalize extreme weather in the face of climate change we have become like the proverbial frog slowly boiling alive in a pot of water, scientists warned.
In the famous fable, a frog that jumps into a pot of boiling water suddenly realizes the danger it is in and jumps straight out. But if the frog jumps in when the water is cold, and is slowly brought to the boil, the frog will not realize the peril it is in.
Researchers at the University of California, Davis, have now found that people appear to have short memories of what they considered "normal" weather, with events they once perceived as remarkable and out of the ordinary becoming old news in the space of two to eight years.
In their study, published in PNAS, the team looked at more than 2 billion posts shared on Twitter relating to the weather. They found people tended to tweet when temperatures were unusual for a specific time of year—a particularly warm March, for example, would generate a lot of tweets.
However, if that weather persisted in the years that followed, it would generate far fewer tweets, indicating people no longer viewed it as remarkable
The scientists, led by Frances C. Moore from the university's Department of Environmental Science and Policy, said unusual weather compared with pre-industrial conditions "constitute direct evidence of anthropogenic climate change." But as unusual weather becomes normal, people no longer recognize it as a symptom of climate change.
"We provide evidence for a 'boiling frog' effect," they wrote. "The declining noteworthiness of historically extreme temperatures is not accompanied by a decline in the negative sentiment that they induce, indicating that social normalization of extreme conditions rather than adaptation is driving these results." The implications are, they say, that people could start accepting global warming—and this may influence public pressure for mitigation policies.
The tweets were generated between March 2014 and November 2016. During this time, the U.S. saw polar vortexes, a catastrophic hurricane season and one of the worst droughts on record.
So far, 2019 has also shaped up to be a year of extremes. In January, parts of the Midwest saw the coldest temperatures in about two decades. On the West Coast, however, the country basked in one of the warmest starts to the year ever recorded. At the beginning of February, Sandberg, California, set an all-time record high for the month as temperatures reached 82 degrees Fahrenheit, the Weather Channel reported.
In a statement, Moore said: "People seem to be getting used to changes they'd prefer to avoid. But just because they're not talking about it doesn't mean it's not making them worse off."