Boiling Water Challenge: Burns Warning Over Viral Stunt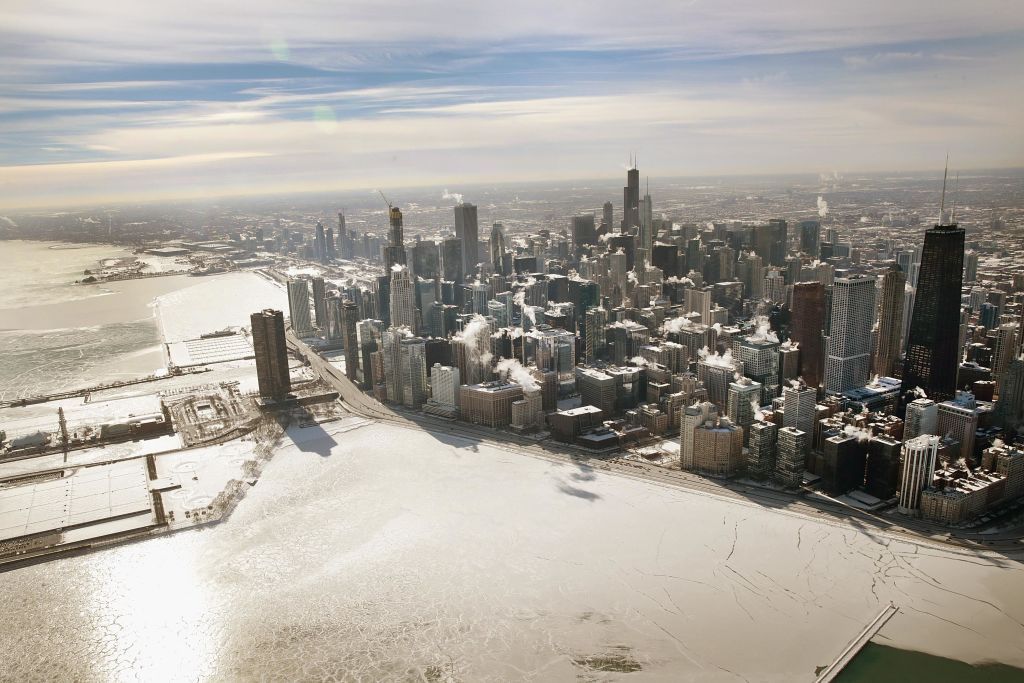 Videos of people taking part in the so-called "boiling water challenge" have gone viral.
They show people in parts of the U.S. hit by the polar vortex and record low temperatures throwing hot water into the air and watching it turn to ice crystals in the freezing air.
But hospitals are warning that the challenge has led to those taking part suffering serious burns, as the wind blew boiling water back onto them.
In a statement last week, Chicago's Loyola University Hospital said it had treated eight people who took part in the stunt, with varying degrees of burns to the feet, arms and head.
The hospital said that those injured ranged from 53 to three years old, and included bystanders watching another person perform the challenge.
"We've seen eight patients, and we're really surprised at how many people were trying the challenge and unfortunately failing," said Dr. Arthur Sanford, a Loyola University Medical Center burn surgeon, reported CBS Chicago.
The University of Iowa Burn Treatment Center in Iowa City, and Hennepin Healthcare in Minneapolis also reported admitting patients with burn injuries caused by the challenge.
"Some of them being parents or adults (who) go outside with their kids to do it, and the kids kind of get excited and step in the way, and the parents end up throwing the water on the children," Angie Whitley, the clinical care supervisor in the hospital's burn center, told the outlet.
"Or, people throw it in the air just as a gust of wind comes, and (the water) catches the wind and it blows it back on them—so we see some face scald injuries from that," she added.
In one video posted online in early February, a man in shorts takes part in the challenge in front of his house in White Bear Lake, Minnesota. He throws a pan of boiling water into the air but it drifts onto his leg, scalding him.
Swaths of the U.S. were plunged into record cold temperatures when the so-called polar vortex descended late January, with temperatures in Chicago reaching -45 degrees.
The extreme weather was caused when cold air that revolves in a spinning mass over the Arctic was released and headed south into parts of North America.