Boko Haram: Since Nigeria's President Buhari Said Militants Were Finished, They Have Launched 50 Attacks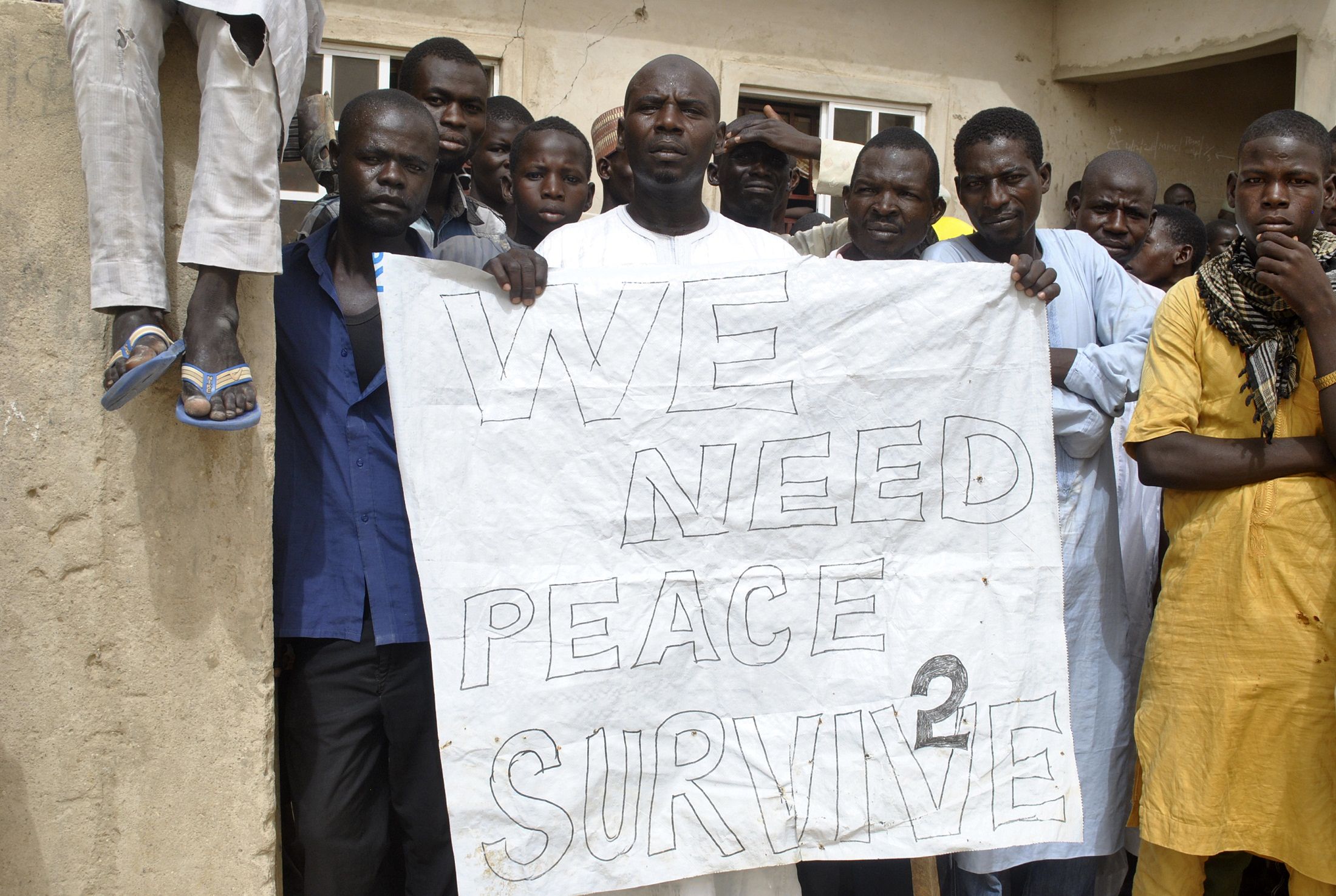 Boko Haram, the Nigerian militant Islamist group that has slaughtered tens of thousands in recent years, appears to have struck again.
The group is suspected of carrying out an attack on a huge police convoy on a major highway in northeast Nigeria, killing at least two people—one police officer and a truck driver. The militants used anti-aircraft guns and other heavy weapons, witnesses told Nigerian newspaper Vanguard.
The attack comes despite the claim made in December 2016 by Nigerian President Muhammadu Buhari—currently in the U.K. on sick leave—that the group, which has ties with the Islamic State militant group (ISIS), was "done for" as a fighting force in the Lake Chad Basin, an area that borders Nigeria, Cameroon, Chad and Niger.
But according to a Newsweek review of data collected by the Armed Conflict Location & Event Data Project (ACLED), Boko Haram have perpetrated at least 48 attacks—successful and unsuccessful—so far in Nigeria up to June 16. This only includes attacks or incidents in which Boko Haram is classified as the perpetrator, rather than also including Nigerian military offensives against the group.
The data is unlikely to be exhaustive, and Boko Haram does not always claim responsibility for attacks. As of 2016, the group has also split into two factions—one headed by longtime chief Abubakar Shekau, the other by ISIS-appointed leader Abu Musab al-Barnawi. But the overall picture painted by the data shows that, while it no longer controls as much territory as it once did, Boko Haram continues to plague the people of northeast Nigeria and surrounding countries with its guerilla tactics, including using children as suicide bombers.
The following are some of the major incidents involving Boko Haram in 2017.