Boko Haram: 23,000 Orphans in Nigeria to Get Free Education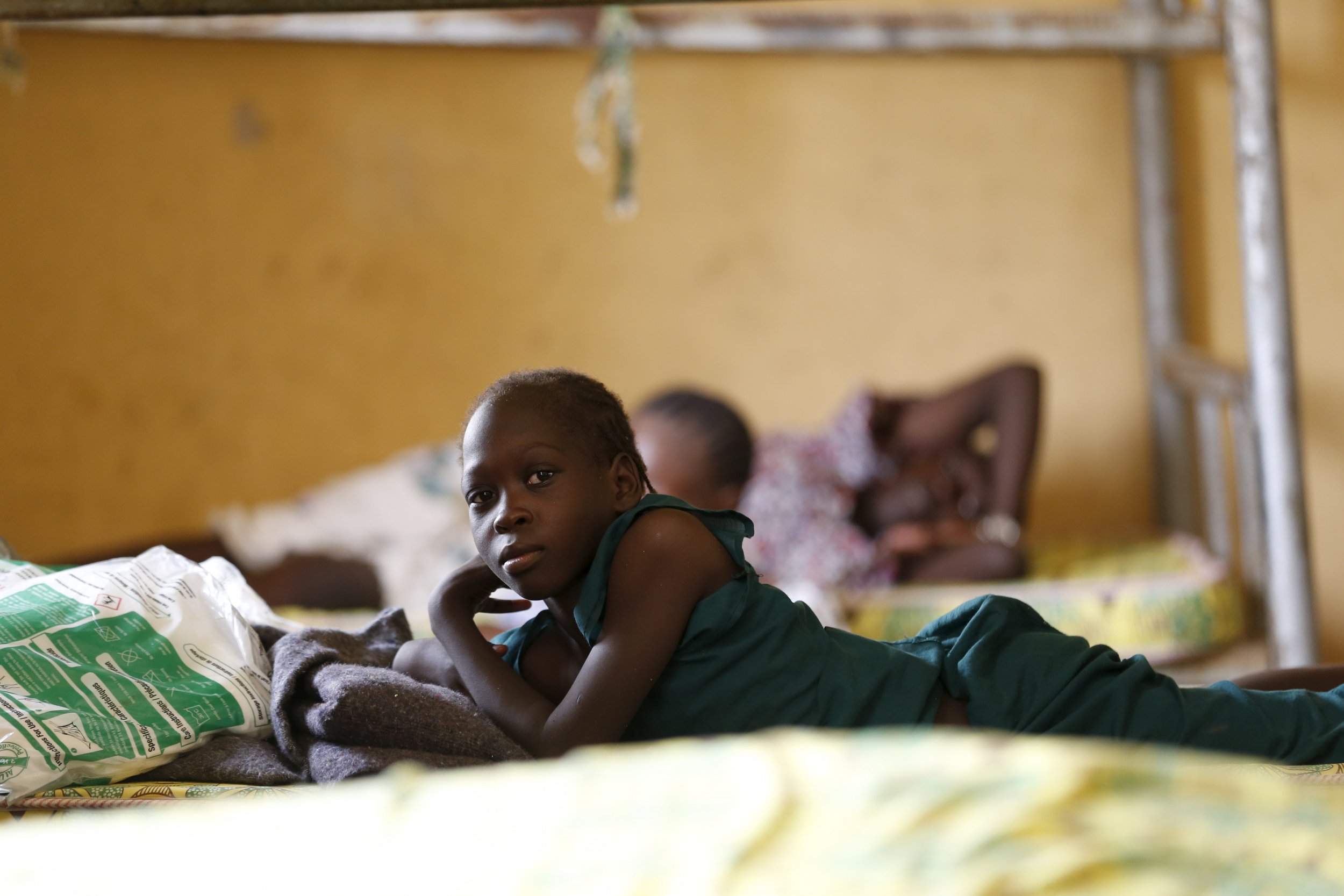 The government in Boko Haram's home state in northeastern Nigeria has pledged to provide free nursery and primary school education for 23,000 children orphaned by the insurgency.
Boko Haram's six-year insurgency—which began in 2009 in Maiduguri, in the northeastern Borno state—has killed more than 17,000 people and internally displaced more than 2 million Nigerians. The militant group has forced 1.4 million children to flee their homes, a UNICEF report said in September 2015, and Boko Haram—which pledged allegiance to the Islamic State militant group (ISIS) in March 2015—has recruited children to fight as soldiers in its ranks.
Ahmed Satomi, the chairman of Borno's State Emergency Management Agency (SEMA), said on Sunday that scholarships would be provided for children living in Internally Displaced Person (IDP) camps in the state who had no one to sponsor their education. Satomi also said that counseling and other forms of psychosocial support were being provided for the orphans. "The children are all Boko Haram victims; some of their parents were killed while some of them had fled without any traces," said Satomi.
Borno state has been ravaged by Boko Haram's insurgency, with the group frequently launching suicide bombings and arson attacks in and around major cities such as Maiduguri and Chibok. Kashim Shettima, Borno state governor, estimated in September 2015 that $1 billion would need to be spent on rebuilding hospitals, schools and other infrastructure destroyed by the group.
Borno is home to some 28 IDP camps. Dr. Sule Mene, the executive secretary of the State Primary Health Care Management Board, said that no fewer than 1,500 women gave birth in Borno's IDP camps between January 2015 and January 2016, with 14,600 pregnant women receiving child support services.
Nigerian President Muhammadu Buhari said in December 2015 that efforts would begin in earnest in 2016 to return Nigerian IDPs displaced by Boko Haram to their homes. As well as those internally displaced, more than 180,000 Nigerians have sought refuge in neighboring countries such as Niger, Cameroon and Chad.