Boko Haram Has Just 'Weeks Left' Claims Nigerian Army Commander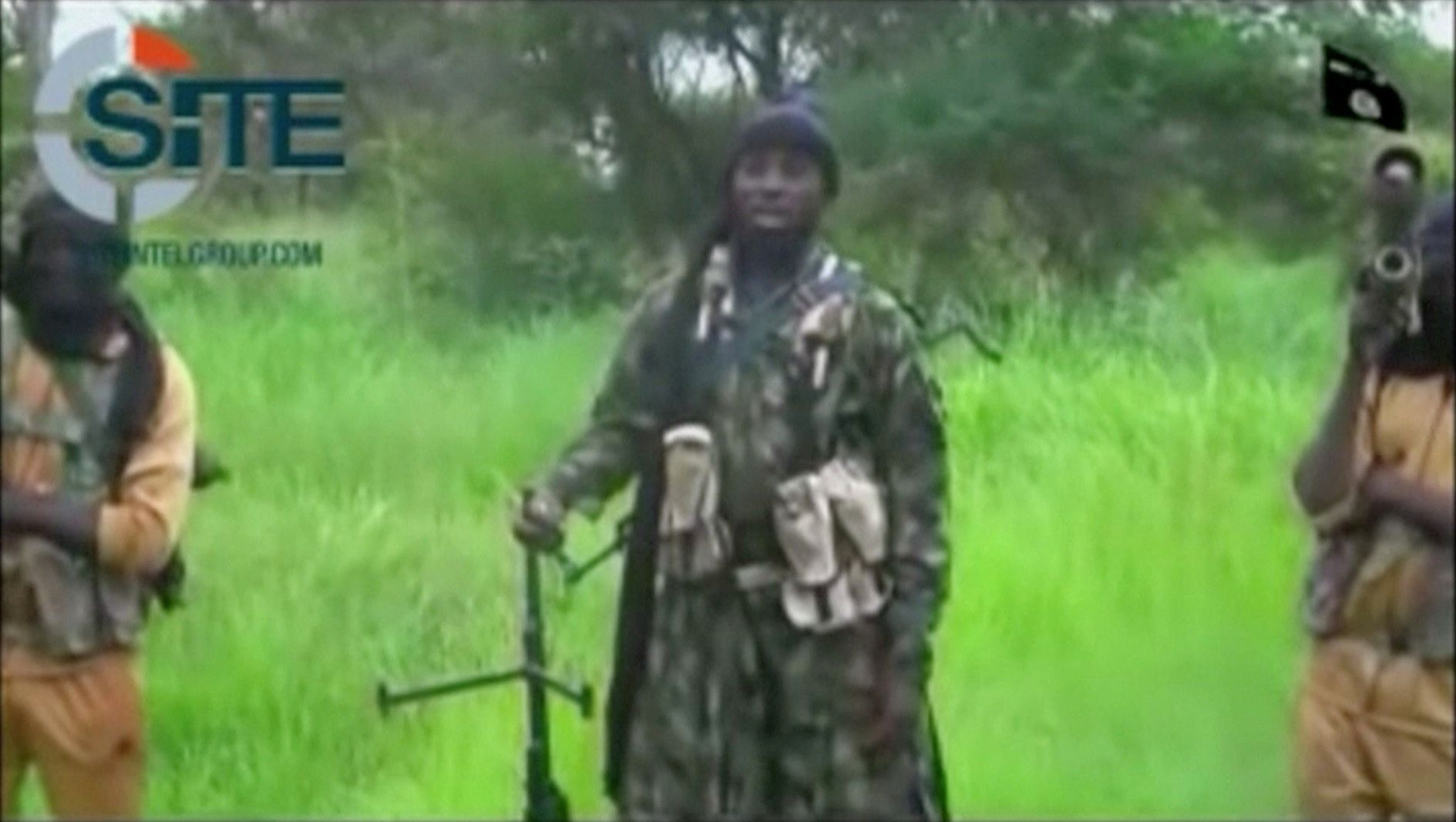 Nigerian militant group Boko Haram has only "weeks left" before it is ousted from its final few strongholds, according to the Nigerian army commander in charge of the counter-insurgency operation.
Major General Lucky Irabor, who is heading up Operation Lafiya Dole—the Nigerian military mission against Boko Haram—told Reuters that Boko Haram now only controlled Abadan and Malafatori, two small towns near to Lake Chad, besides its main base in the Sambisa Forest, in the northeast Borno state.
"Almost all of the locations held by the Boko Haram terrorists have been reclaimed. We are talking only of a few villages and towns," said Irabor.
Boko Haram took up arms against the Nigerian government in 2009 and has killed tens of thousands of people and displaced more than 2 million in its bid to establish an Islamic caliphate in northeast Nigeria. At its peak, the group controlled territory that was cumulatively the size of Belgium, including major towns, such as Bama.
Over the past year, however, a concerted military operation overseen by Nigerian President Muhammadu Buhari's administration—in conjunction with joint military operations with the country's neighbors, particularly Chad—has forced the Islamist group onto its heels.
Boko Haram, however, still retains the capacity to carry out regular suicide bombings—the group has been responsible for at least 367 deaths between January and July, according to the Council on Foreign Relations—and still retains hundreds of captives, including the vast majority of the 276 schoolgirls who were kidnapped from Chibok in April 2014.
Irabor said that the joint military operations—Nigeria is part of a regional task force against Boko Haram that includes Cameroon, Chad, Niger and Benin—had forced the militants into a corner. "Because of the collaborations we've had, Boko Haram has been boxed in and in a few weeks you will hear good news," said the Nigerian commander, who added that the military was planning a large-scale offensive into the Sambisa Forest—where the Chibok girls are thought to be being held—in the near future.
Boko Haram has reportedly been riven by a split recently after the Islamic State militant group (ISIS) designated a new leader for the Nigerian group, named Abu Musab al-Barnawi. The group's previous leader, Abubakar Shekau—who pledged allegiance to ISIS on Boko Haram's behalf in 2015—subsequently released an audio and video statement, denouncing al-Barnawi and reaffirming his leadership of the group.
The Nigerian military claimed recently that Shekau had been "fatally wounded" in an airstrike in August, although it has several times claimed to have killed the mysterious jihadi in the past only to be proven wrong.
Irabor said that he could confirm that Shekau had been "wounded" but was unable to confirm whether he was dead.