Freed Female Boko Haram Captives Reliant on 'Survival Sex' For Food: Report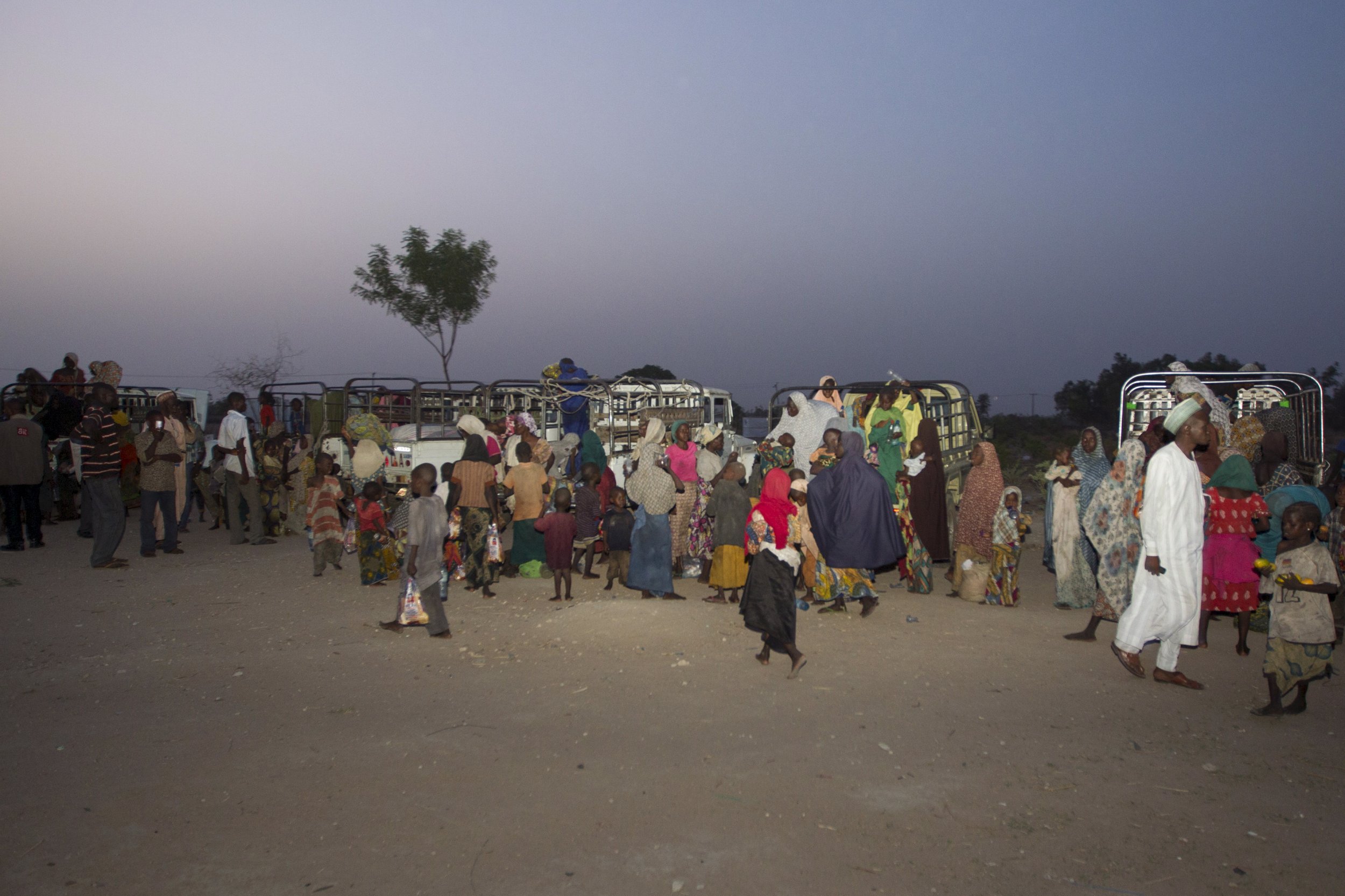 Nigerian women freed from Boko Haram captivity are prostituting themselves for food and overdosing on cough syrup due to inadequate provisions in government-run camps, according to a report.
Boko Haram's armed insurgency in northeast Nigeria, which began in 2009, has killed thousands and displaced more than 2 million people. The militant group has targeted women and children for abduction, with Amnesty International estimating in April 2015 that the group had kidnapped at least 2,000 women and girls since the start of 2014. In March 2015, Boko Haram pledged allegiance to the Islamic State militant group (ISIS).
A report by U.S.-based humanitarian group Refugees International (RI) released on Wednesday claims that the Nigerian government—in cooperation with the international community and humanitarian agencies—was failing to meet the needs of women who had suffered gender-based violence (GBV) at the hands of Boko Haram. Around 8 percent of the 2.2 million Internally Displaced Persons (IDPs) in northeast Nigeria live in camps run by government agencies, with the rest living in host communities, according to the International Organization for Migration.
The RI report, based on a mission to the Borno state capital Maiduguri—where the majority of IDPs are based—found that rehabilitory assistance for victims of GBV was completely lacking. The report states that "zero percent of GBV survivors received specialized care or integrated services," such as psychosocial counselling.
Women subjected to sexual violence by Boko Haram are often stigmatized by host communities, particularly if they have been impregnated by their captors. The lack of mental health support has forced women and girls to turn to alternative means of easing their pain—the report found that the price of cough syrup in the camps had more than doubled from 60 naira ($0.30) to up to 200 naira ($1) due to the demand by people drinking bottles of the medicine in order to fall asleep.
Female IDPs are also turning to "survival sex" in order to gain access to food, which is in short supply in the government run camps, according to the report. In one camp, there were three cooking points for a population of 6,000 IDPs. This food shortage forces women, according to the report, to sell their bodies in order to get food or money to buy food. The issue has previously been highlighted by Borno state governor Kashim Shettima, who vowed in September 2015 to sack any government officials found to be diverting foodstuffs meant for the IDPs.
The Borno State government has reportedly claimed to spend at least 600 million naira ($3 million) on feeding IDPs each month. Nigerian President Muhammadu Buhari pledged in December 2015 that the return of displaced persons to their home communities would begin in 2016, imploring the international community for additional assistance in addressing the issue. The United States recently pledged to give $40 million in humanitarian assistance to help people affected by Boko Haram in Nigeria and other countries bordering Lake Chad.