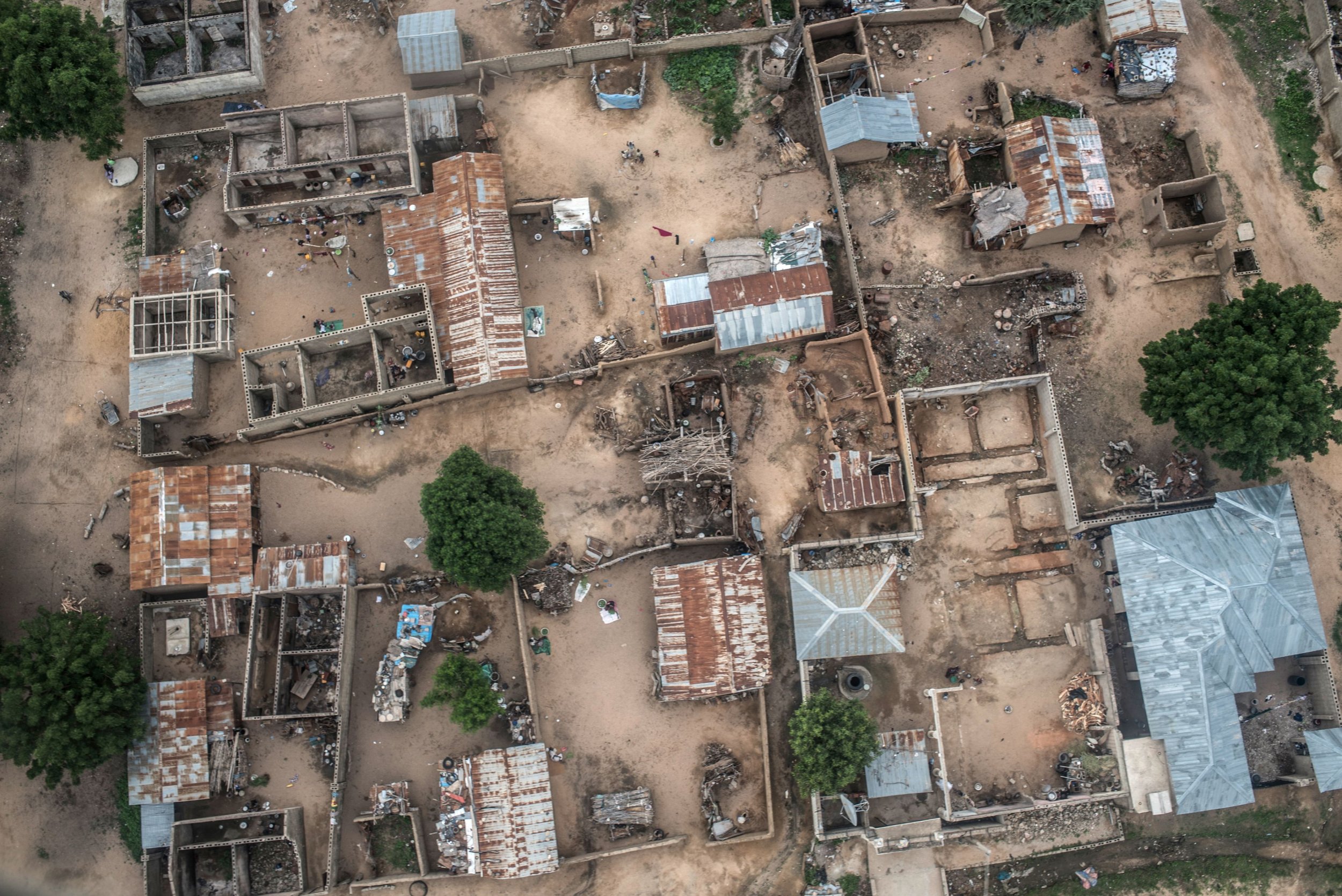 Boko Haram has wrought havoc across northern Nigeria since it launched an armed insurgency to oust the Nigerian government and establish a radical Islamist caliphate in 2009.
The militant group has killed more than 20,000 people and displaced more than 2 million across Nigeria, while also launching attacks in neighboring countries. The vast majority of those displaced have been in Borno State, the area of northeast Nigeria where the group was founded.
But eight years after the conflict broke out, a report has found that 86 percent of the 1.4 million people displaced in Borno State—equivalent to over 1.2 million people—are still not ready to return home.
The report —published on Wednesday by the Norwegian Refugee Council (NRC)—found that more than 4 in 5 displaced persons in Borno State had no concrete plans or timeframe for leaving their current settlements. Just 14 percent of people have put in place plans to return to their homes.
Read more: Nigeria has failed to meet its own deadline to capture Boko Haram's leader. What next?
The Nigerian government has pledged on several occasions to return internally displaced persons (IDPs) to their homes after claiming to have defeated Boko Haram.
The governor of Borno State, Kashim Shettima, admitted in May that the state was going to miss its goal of returning IDPs to their liberated communities before the start of Ramadan at the end of May. Shettima said that this was because the Nigerian military was still carrying out operations in and around the Sambisa Forest, one of the last remaining hideouts of one of the Boko Haram sects.
The report involved 3,455 household surveys and 46 focus group discussions across 12 local government areas in Borno State. Most of the IDPs surveyed expressed fears about security as their main reasons for not wanting to return home.
Nigerian President Muhammadu Buhari has claimed on several occasions that Boko Haram—which has fractured into at least two major factions—was no longer a fighting force in Nigeria. But the militants have continued to launch attacks and have been solely responsible for some 700 deaths so far in 2017, according to the Council on Foreign Relations.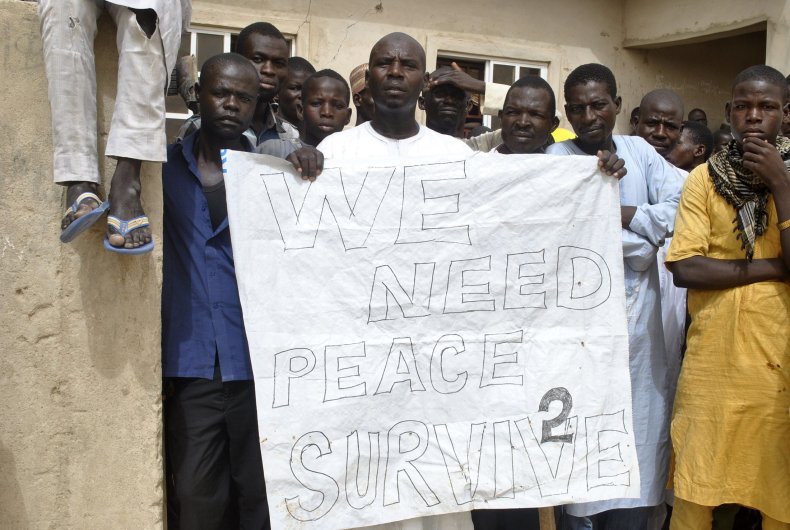 Besides the continued threat posed by Boko Haram factions, IDPs also expressed fears about their livelihoods. The majority of the IDP population in Borno are either farmers who cultivate crops or pastoralists who tend livestock. But 43 percent of the IDPs reported that they were unable to access land to sustain themselves and had become dependent on aid handouts, something they viewed as a negative consequence of their displacement.
The Boko Haram insurgency has destroyed much of the arable land in northeast Nigeria. Prior to the insurgency, Borno State was the breadbasket of Nigeria, accounting for around a quarter of the country's wheat production; the state is now producing no wheat, the director of the Lake Chad Research Institute—an agricultural research group based in Maiduguri, Borno's capital— told Bloomberg in April.
The impact of years of conflict has also led to an increased risk of famine in northeast Nigeria. The government and relief agencies have managed to avert the threat of famine for the time being, but millions of people remain reliant on food handouts for survival.
As Boko Haram has been weakened by Nigerian military offensives and a regional counterinsurgency force, the group has also taken to stealing cattle and other livestock to feed its starving fighters.
Ya Hawa, a displaced mother of six living in Monguno village in Borno since she was displaced in 2015, told the NRC that her home village had 3,000 cows before Boko Haram attacked. "But Boko Haram stole them all. What have we now?"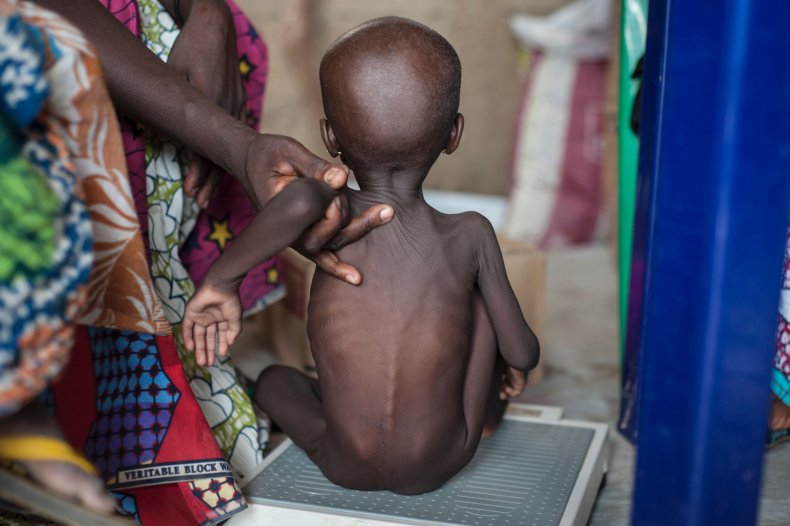 While many displaced people reported struggling to make a living, almost half have received no information from their villages of origin since their departure, making it impossible to tell whether their homes are standing or whether their families and friends are alive. Some three-quarters of IDPs are still awaiting news on their relocation, making it impossible to plan for the future.
The NRC secretary-general urged the Nigerian government to assist with providing capital or land for returning IDPs and rebuilding homes, but said that people must not be forced to return before they are ready.
"We are ready to work with the government to help displaced Nigerians return home. But movements must be voluntary, safe and informed," said Egeland.