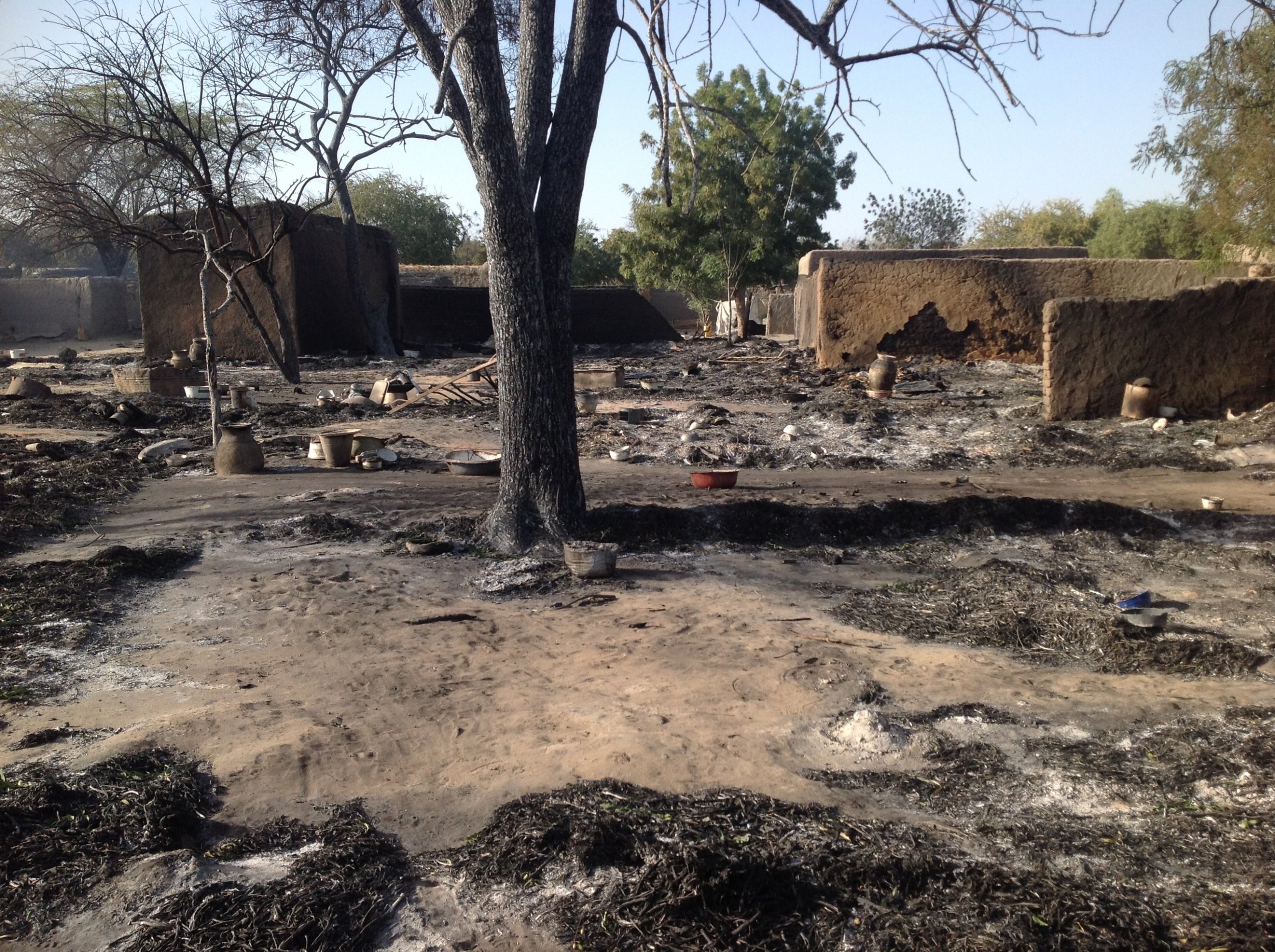 Boko Haram has looted and burned down a northeast Nigerian village close to Chibok for the second time in two years.
Armed militants on motorcycles besieged Kubrrivu at dawn on Saturday, killing 10 people and abducting 13, locals told AFP on Sunday. Kubrrivu was previously burnt down in 2014 by members of the militant group and residents only returned in 2015 to rebuild their homes.
Kubrrivu also lies just 12 miles (20 kilometers) away from Chibok, the village where Boko Haram abducted almost 300 girls from a school in April 2014. Fifty-seven of the girls immediately escaped and one of the girls was found and liberated from the group in May, but the vast majority of the girls are still missing.
Luka Damina, a resident of the nearby Kautikeri village where those displaced by the attack fled for refuge, said that 12 militants rode in on four motorcycles, three to each vehicle. "They burnt down the whole village after looting food supplies and livestock and taking away women and children," said Damina.
The Nigerian military and a regional task force headquartered in Chad have made big gains against the militants since 2015, retaking much of the territory once controlled by Boko Haram and pushing the group back into the remote Sambisa Forest in northeast Nigeria.
There have been reports of starving members of the group surrendering to the Nigerian armed forces amid food shortages in the group, but Boko Haram has continued to carry out suicide and armed attacks in the region—the group killed at least 367 people between January and July, according to the Council on Foreign Relations's Nigeria Security Tracker.
The group appears to have split into two factions recently, following the designation of Abu Musab al-Barnawi as its leader by an Islamic State militant group (ISIS) magazine. Following the announcement, Boko Haram's long-time leader, Abubakar Shekau, released an audio statement and a subsequent video, declaring himself as the head of the group and denouncing al-Barnawi. Boko Haram pledged allegiance to ISIS in 2015.