Boko Haram Kill 2,000 People in One Town in Five Days, Say Officials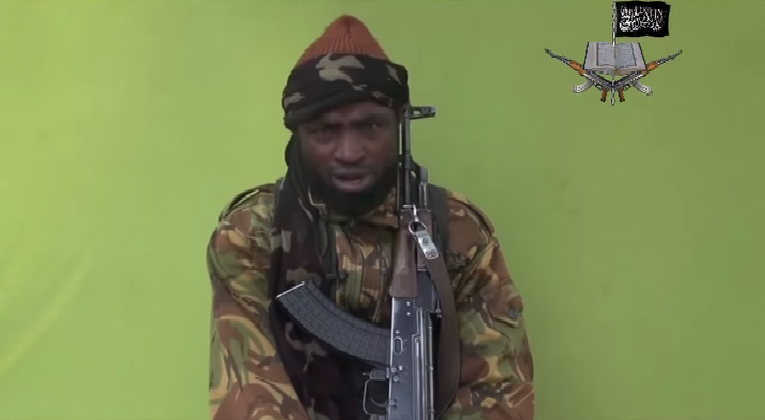 Jihadist group Boko Haram have left a trail of carnage across north eastern Nigeria since the beginning of the year, with the Times reporting as many as 2,000 people killed in the past five days at the hands of the militants in the town of Baga, according to local officials.The Daily Times reported that 16 towns in total had been burnt to the ground.
Baga, a town of 10,000 was reported almost entirely destroyed, with the bodies of the dead left in the lying in the streets. If accurate, the reports would mean that a fifth of Baga's population had been killed.
The military is working to reclaim the town after it was left undefended by an attack on its military base Saturday. Over two dozen of the towns in north-eastern Nigeria have been seized by militants in the past six months.
Head of the Kukawa Local Government Area, Musa Bukar, told The Daily Times: "They burnt to the ground all the 16 towns and villages, including Baga, Doron-Baga, Mile 4, Mile 3, Kauyen Kuros and Bun­duram.
Baga native Abubakar Gaman­di, head of Borno's fish traders union, said that some 560 people have fled to the islands of Lake Chad, with a large number of people drowning in the attempt.
Boko Haram, which roughly translates to "Western education is sin", has been behind the rape, murder, kidnapping, and displacement of thousands of people in Nigeria. Their mission has been to establish an Islamic state in the country, which is very much divided along religious lines between Christians and Muslims. The group received international attention in April 2014 for the kidnapping of 276 girls from Chibok Secondary School, prompting the viral hashtag #BringBackOurGirls.
Controversial president Goodluck Jonathan was criticised after launching his presidential re-election campaign on Thursday in the immediate aftermath of the latest atrocities with critics calling his actions "shameless". He has has received mounting criticism over the inability of his government to combat the Islamist insurgency.
Despite Jonathan's pledge to put an end to the terror, Boko Haram have said they will never negotiate with the current government led by the non-Muslim People's Democratic Party (PDP). According to Ayo Johnson, a journalist and African relations expert, the recent attacks are a message meant to show weakness in the government and help overthrow it in the upcoming election.
Johnson thinks the violence will only intensify in the run-up to the election: "Boko Haram is intensifying attacks so that they can expose president Jonathan as being unable to contain what has become a nightmare for the people of Nigeria."
The opposing African People's Convention (APC) party is gaining momentum, partly as it's viewed as having a better chance of negotiating with Boko Haram because its leader Muhammadu Buhari is Muslim.