War on Boko Haram: Nigeria is Hunting Africa's Most Wanted Terrorist, But Will Killing Him End the Conflict?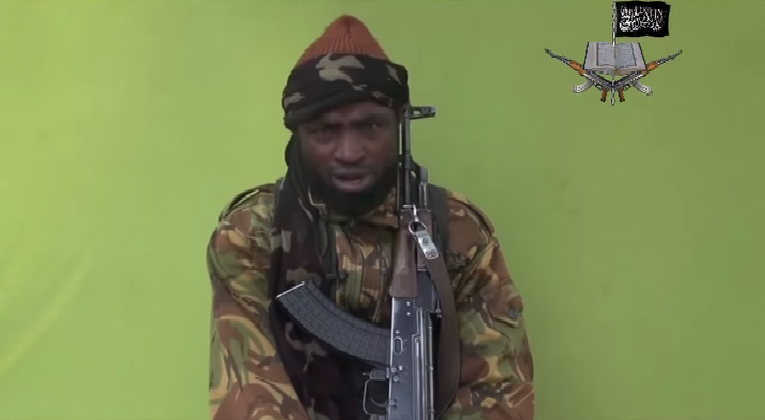 The manhunt for the most wanted terrorist in Africa is on.
For the past eight years, Boko Haram has been kidnapping, butchering and bombing Nigeria's northeast and the borderlands of Cameroon, Chad and Niger. And since the extremist group took up arms in 2009, Abubakar Shekau has been constantly lurking in the shadows, like a black cat to Nigeria's military. Shekau even seems to have a catlike amount of lives : he has reappeared each time Nigeria or its allies have claimed to have killed him, which is at least four.
But now, with Boko Haram fractured and under military and economic pressure, Nigeria wants to finish its boogeyman once and for all. The head of the Nigerian army announced a 40-day manhunt to capture Shekau "dead or alive" on July 21, giving the military until August 30—presuming that the manhunt started on July 21 and includes weekends—to find the militant.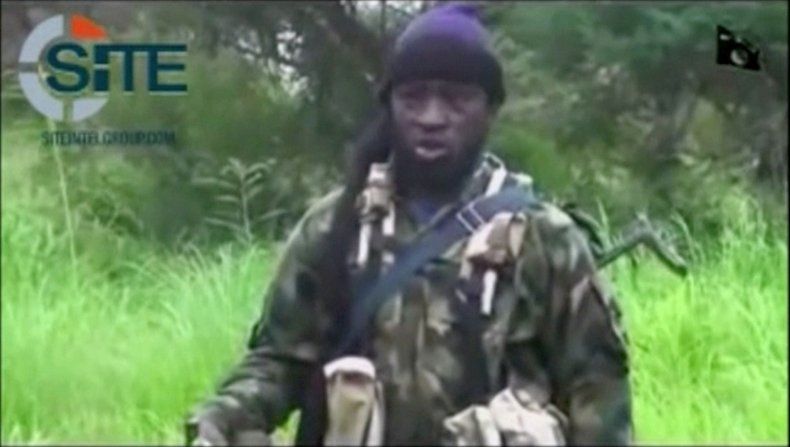 Shekau is not only of strategic interest to Nigeria. The United States has a $7 million bounty on Shekau's head, making him the seventh most wanted terrorist in the world for Washington, behind figures including ISIS leader Abu Bakr al-Baghdadi and Ayman al-Zawahiri, the successor to Osama bin Laden. The State Department designated Shekau a global terrorist in 2012, and the Nigerian jihadi has threatened the U.S. on several occasions in the past. (The U.S. is supporting regional efforts to fight Boko Haram, but U.S. forces "are not directly involved in the effort to locate Shekau," a spokesman for the U.S. military's Africa command tells Newsweek .)
The high price on his head and the extensive efforts being made to find him beg the question: What happens to Boko Haram if Shekau is captured or, finally, killed?
Read more: How Boko Haram spreads hunger beyond Nigeria's borders
It is important to note that Shekau is no longer the unchallenged leader of Boko Haram, a role he had held since the death of the group's founder, Mohammed Yusuf, in Nigerian police custody in 2009.
In 2015, Shekau declared Boko Haram's allegiance to the Islamic State militant group (ISIS), in a move aimed at boosting the Nigerian group's brand and sharing methods and resources. But come August 2016, and Shekau had apparently been ousted: an ISIS publication named a new leader of what had become known as the Islamic State West Africa Province (ISWAP): Abu Musab al-Barnawi, a former Boko Haram spokesman thought to be related to the group's founder, Yusuf. Shekau disputed the appointment, and since then, the two factions appear to have operated separately, and sometimes in competition.
It's hard to tell which of the two factions is stronger, and therefore what impact removing Shekau from the equation would have, says Ryan Cummings, director of Signal Risk, an African security consultancy. Cummings says that Boko Haram militants remain active in Borno State, as well as in Niger and Cameroon, "which suggests that both of the known Boko Haram factions remain ongoing concerns at this stage with a discernible operational capacity."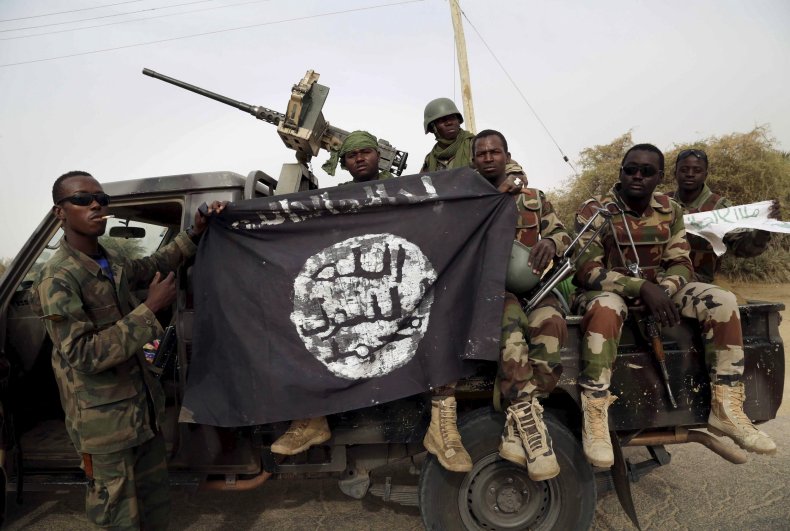 Boko Haram has been on the backfoot in Nigeria since the election of President Muhammadu Buhari in 2015. The group once held territory equivalent to the size of Belgium in Nigeria's impoverished northeast; now, it is reduced to remote hideouts in the vast forest in Borno State, Nigeria, or small settlements on the shores of Lake Chad. Both factions are low on funds and fighters are being forced to steal food to survive; 5.2 million people in northeast Nigeria are struggling for food as the insurgency has devastated agriculture.
Nigeria's government has on multiple occasions have set deadlines for finishing off Boko Haram, after which they have consequently claimed to have eradicated the group. President Buhari gave his military a three-month deadline to finish off Boko Haram by December 2015; come the deadline date, Buhari would claim that Nigeria had "technically won the war" against the militants. Again in December 2016, Buhari said that Boko Haram—Nigerian officials do not tend to differentiate between the two factions— was "done for."
"I think it's purely rhetorical, I don't think it's anything beyond that," says John Campbell, who served as the U.S. ambassador to Nigeria between 2004-2007, of the deadline for catching Shekau. Campbell says that, should the deadline pass without Shekau being captured or killed, nothing will change. "There have been statements like this in the past...those deadlines have come and gone."
While Boko Haram is certainly weaker than it once was, the group is still carrying out attacks—often consisting of young girls sent into marketplaces and mosques to blow themselves up—on a regular basis. It is often unclear which faction is responsible for which attack, but Shekau's group have claimed responsibility for several high-profile incidents in 2017, including the January bombing of a university in Maiduguri, Borno's capital, and the abduction of several Nigerian policewomen in a June ambush.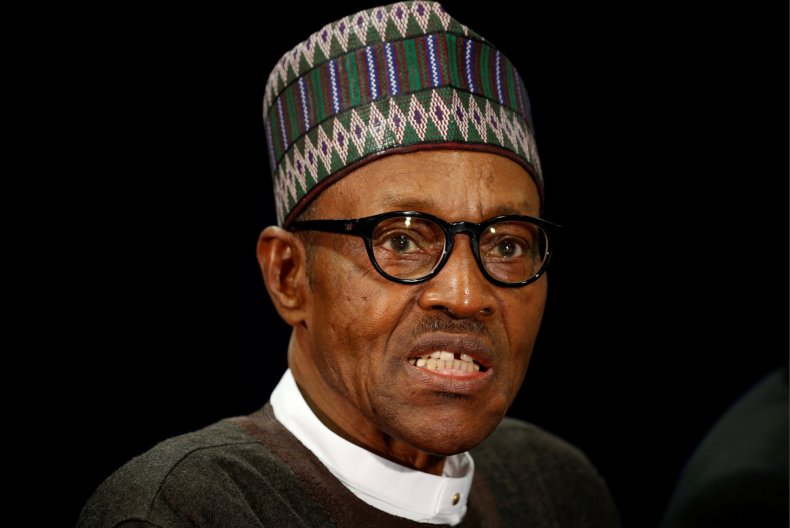 Shekau is thought to still play a role in planning his faction's next move. An ethnic Kanuri thought to have been born in Nigeria's Yobe state, little is known about Shekau as a character, though videos show him to be an animated speaker and he is reported to have a photographic memory.
"Shekau is certainly not [just] a figurehead," says Nnamdi Obasi, Nigeria analyst at the International Crisis Group. Obasi says that the longtime leader plays a "deep role" in his faction's strategy, tactics, and targets, while also demanding total loyalty from those under him. Added to that is Shekau's recognition: he is perhaps the only internationally-recognized figure from the insurgency, gaining global notoriety after Boko Haram's kidnap of almost 300 girls from their school in Chibok, northeast Nigeria, in April 2014. (More than 100 of the girls are still missing, presumably in captivity.)
"Having been Boko Haram's best known public face over the years, he is, in a sense, the defining figure of both the group and the insurgency," says Obasi.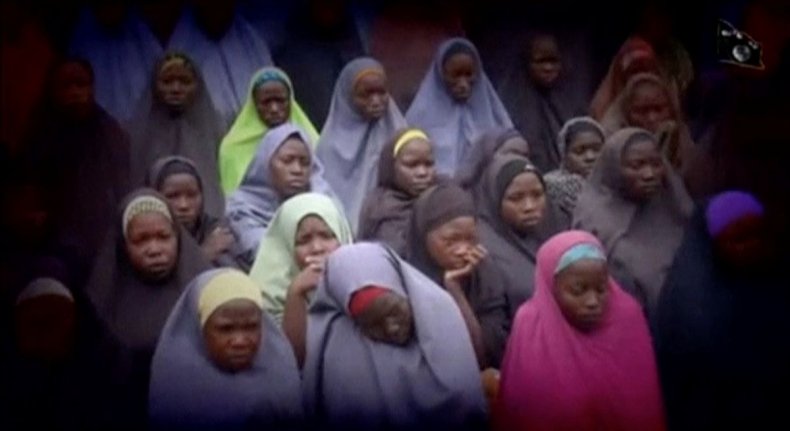 Even if the manhunt is successful—Newsweek was unable to contact Nigeria's army spokesman Sani Usman for an update—experts agree that getting Shekau off the battlefield is unlikely to mark the end of the insurgency. Boko Haram is more complex than just two factions, says Cummings. The pockets of militancy across northeast Nigeria and around Lake Chad suggests that it may exist now as a "composite movement, consisting of local branches under different commands and who likely operate independently of each other." This means that killing "the supreme emir" does not end the movement in its entirety, says Cummings.
Boko Haram pre-existed Shekau: the group originated in a band of followers that gathered around Yusuf, a popular preacher in Maiduguri who juxtaposed his group's religious puritanism with the corruption of Nigerian politics. The death of the group's founder—Yusuf was allegedly brutalized and died in police custody—actually galvanized the group toward violence rather than quashing it, Obasi says. "The insurgency's driving force is an ideology, not an individual."