Nigerian Court Convicts Officials for Stealing Rice Meant for Boko Haram Victims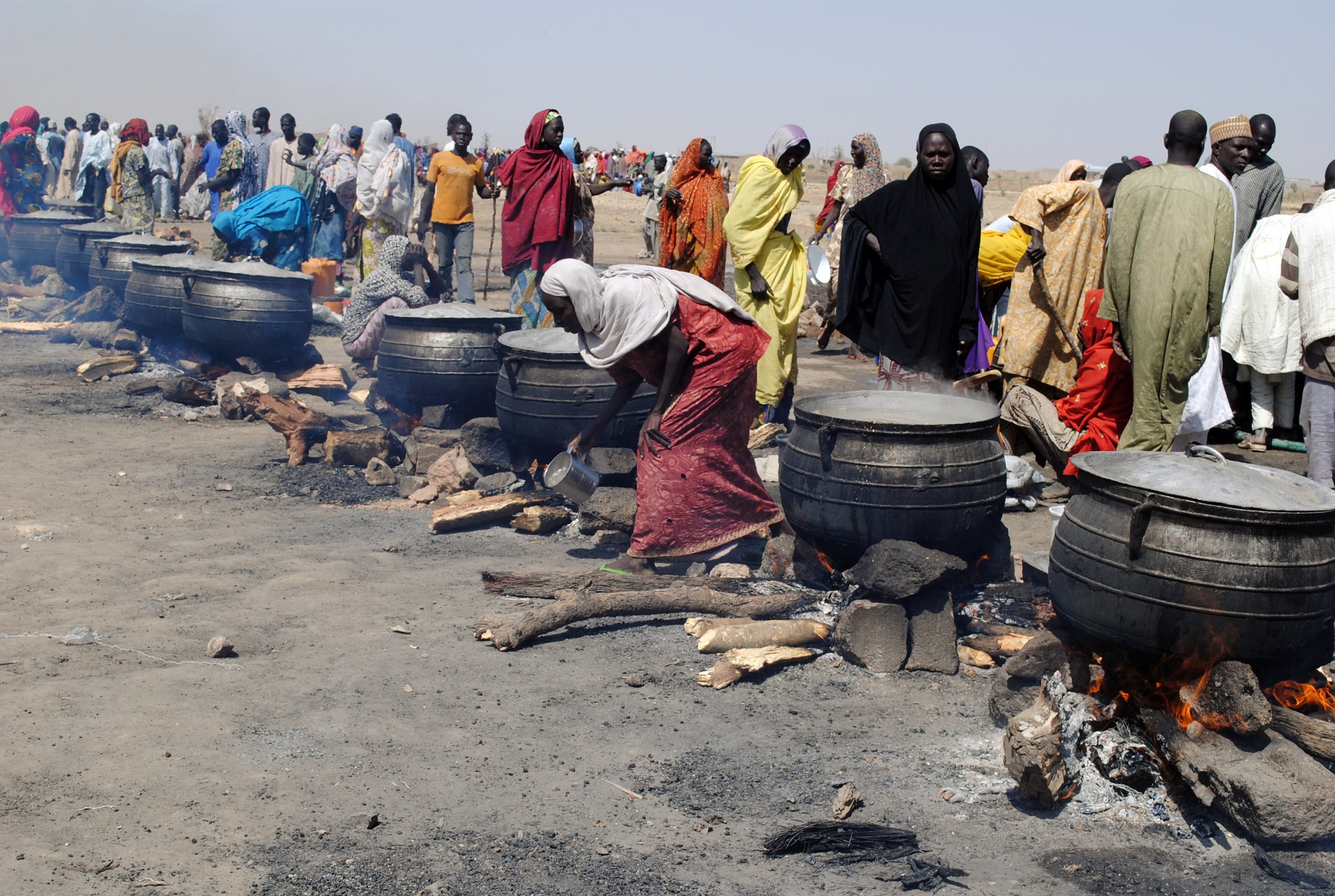 A Nigerian court has jailed two officials for stealing bags of rice donated to feed people fleeing from the militant group Boko Haram.
The two men stole and then sold 180 bags of rice donated by the Danish Refugee Council to feed internally displaced persons in Mafa, an area of Borno state in northeast Nigeria.
On Thursday, the high court in Maiduguri, the Borno state capital, sentenced each of the men to two years imprisonment and imposed a fine of 1 million naira ($3,200) each, according to a statement from Nigeria's anti-corruption watchdog, which brought the case against the convicts.
Boko Haram —which means "Western education is a sin"—launched an armed uprising against the Nigerian government in 2009. The group has killed thousands of people, as it has spread its insurgency from northeast Nigeria to the neighboring countries of Cameroon, Chad and Niger.
At present, 1.8 million people are displaced across northeast Nigeria and almost 5 million people are in urgent need of food across the three worst-affected states: Borno, Adamawa and Yobe, according to the World Food Programme. Northeast Nigeria is one of four areas—along with Somalia, South Sudan and Yemen—where the United Nations has warned of potential famines that could endanger 20 million people. The U.N. has already declared famine in parts of South Sudan, with 100,000 people at risk of starvation.
One of the two men, Umar Ibrahim, was a local government councillor, while the other, Bulama Ali Zangebe, was a member of the camp feeding committee, the BBC reported. The bags of rice were marked as not for sale, and although the two men admitted the charges, they claimed that the food was close to expiring.
The convictions are reportedly the first related to stolen food aid since Boko Haram's uprising began. There have been multiple reports of public officials stealing food aid intended for the victims of the insurgency.
Nigerian President Muhammadu Buhari, who came to office in May 2015, has pledged to fight corruption. But while the Buhari administration claims to have recovered billions of dollars in looted public funds, there have so far been no high-profile convictions for corruption—though several trials are ongoing.