Nigeria Is Putting 1,600 Boko Haram Suspects on Trial in Front of Four Judges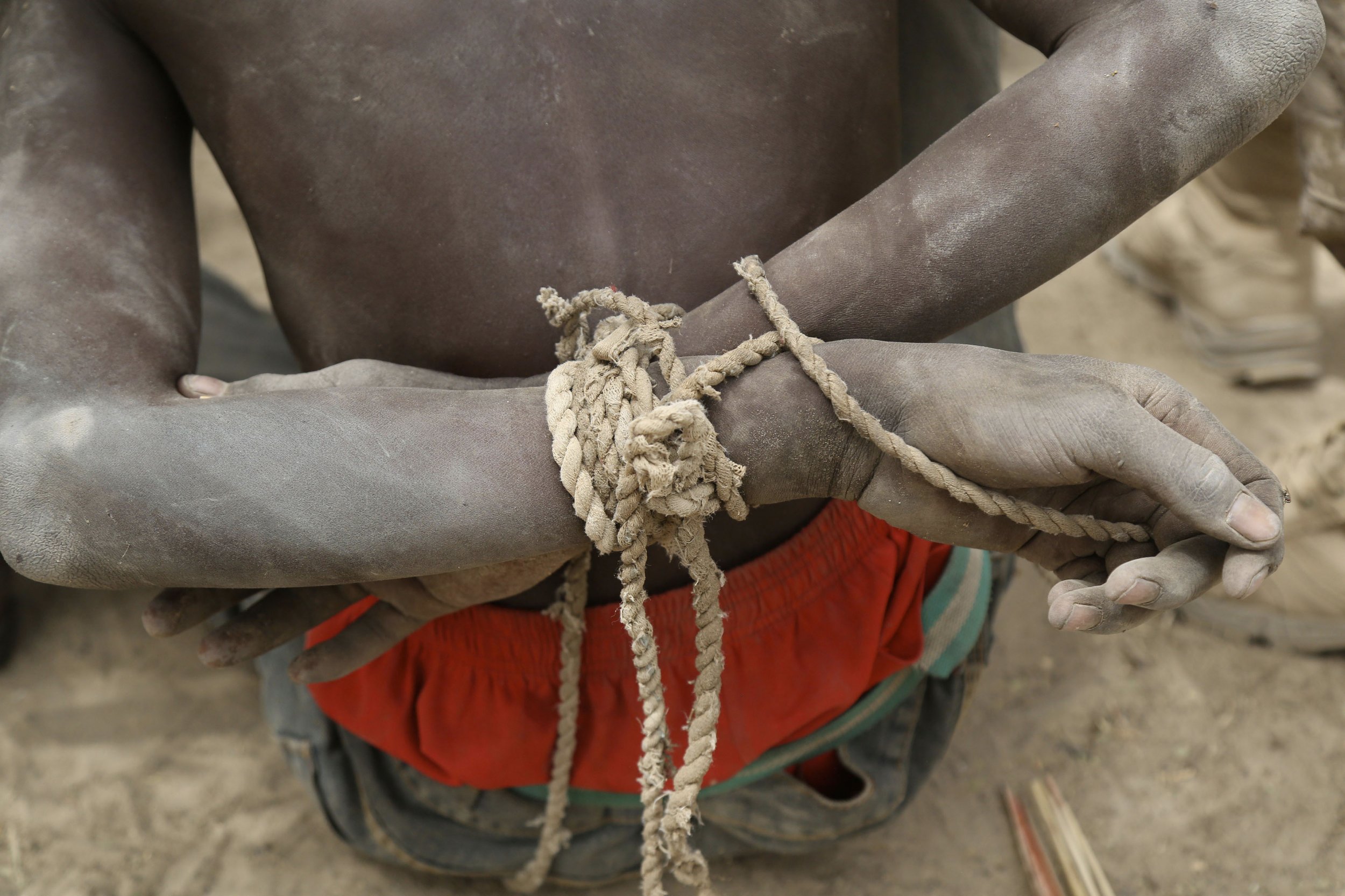 Nigeria's judges are about to have a lot of work on their hands.
The West African country's attorney general said in a statement on Sunday that the trial of 1,600 detainees suspected of affiliation with, or carrying out attacks on behalf of, Boko Haram—the Nigerian jihadi group with ties to the Islamic State militant group (ISIS)—who are being held in a single detention center, would begin on October 9.
"All is now set to begin the arraignment of suspected Boko Haram suspects in various detention facilities in the country," said a statement from Attorney General Abubakar Malami, who is also the justice minister, AFP reported.
A total of 1,670 detainees held at a facility in Kainji in western Nigeria are to go on trial. Malami said that four judges had been appointed to deal with the cases.
A further 651 detainees being held in Maiduguri—the capital of the northeast Borno State and the birthplace of Boko Haram—will also go on trial, according to Malami. The ministry statement said that defense counsels would be provided by the Legal Aid Council, while judges who would handle the cases "expeditiously" had been appointed.
Read more: Trump's travel ban now includes a vital counterterrorism ally in Africa
Boko Haram, which means "Western education is forbidden" in the Hausa language, launched its armed insurgency in 2009. The militants have killed tens of thousands of people and displaced millions since then, becoming one of the deadliest militant groups in the world.
Abubakar Shekau, the longtime leader of Boko Haram, pledged allegiance to ISIS in 2015. But Boko Haram split into two factions in 2016 after ISIS appointed a new leader for the group, a move that Shekau disputed.
Rights groups have previously accused the Nigerian military of torturing, abusing and even executing people held on suspicion of ties to Boko Haram.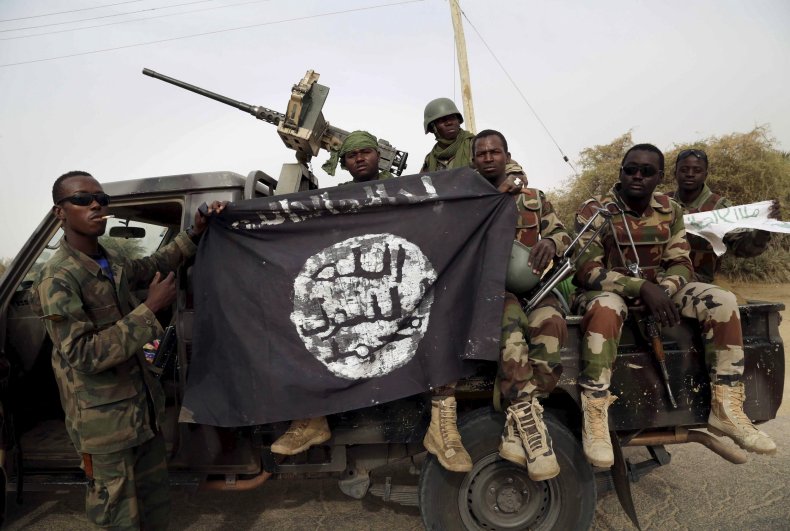 Amnesty International said that at least 1,200 people had been executed and at least 20,000 arbitrarily arrested by Nigerian military forces in the course of operations against Boko Haram in a June 2015 report. The group also said that 7,000 people had died in military detention and said that the military was likely guilty of war crimes and possibly crimes against humanity.
Nigerian President Muhammadu Buhari said that the allegations made in the report would be investigated. "This administration will leave no stone unturned to promote the rule of law and deal with all cases of human rights abuses," said Buhari following the report's publication.
The Nigerian military established a human rights office in February 2016 and has begun to bring soldiers accused of abuses to trial. A military court sentenced a soldier to death in June for purportedly murdering a suspected Boko Haram member. But many activists contend that the pace of reform is too slow and that the military is still able to get away with abuses.
Nigeria's questionable human rights record acted as a block for several years on the proposed sale of military aircraft by the United States. Former President Barack Obama delayed approving the deal before leaving office after the Nigerian Air Force mistakenly bombed a displaced persons camp in January. Aid groups originally estimated that fewer than 100 people died in the incident, but the death toll later rose to more than 200 people, according to local officials.
But the Pentagon recently notified the U.S. Congress that it was proceeding with the sale of 12 Super Tucano planes and weapons worth $593 million, a move that was welcomed by Nigeria Vice President Yemi Osinbajo.