Boko Haram: Nigerian Army to Shut Markets for Trading With Militants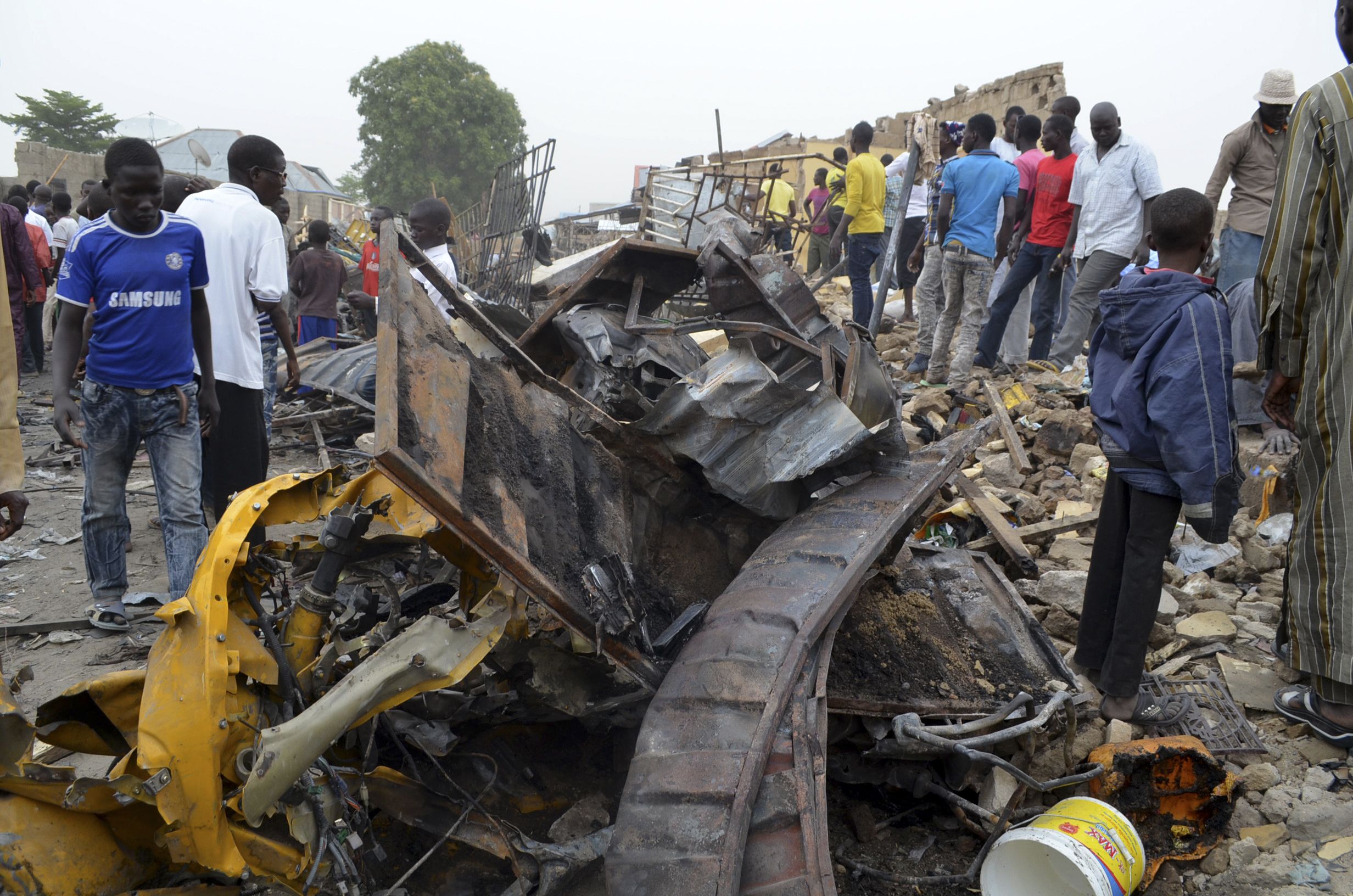 The Nigerian army has announced it will shut down markets in the country's northeast after claiming that traders have been dealing with members of Boko Haram.
Boko Haram's six-year insurgency in northeast Nigeria has killed more than 17,000 people and displaced more than two million Nigerians. Despite Nigerian President Muhammadu Buhari claiming in December 2015 that the military had "technically" defeated the insurgents, Boko Haram continues to launch attacks in Nigeria and neighboring countries.
In a statement on Tuesday, Nigerian Army spokesman Colonel Sani Usman said that traders at unnamed markets in Borno and Yobe states in northeastern Nigeria had engaged "in all manner of illegal commercial activities such as trading and smuggling... aimed at sustaining terrorism and insurgency." Usman said that the army would close an unspecified number of markets where such activities were taking place and called for public support in cracking down on these "unpatriotic and selfish elements."
Boko Haram militants frequently attack soft targets, including markets, using suicide bombers and gunmen. Suspected Boko Haram suicide bombers killed at least 13 people at a packed market in Chibok, northeastern Nigeria, in January. A market in Cameroon's Far North region was hit by a quadruple suicide bombing the same month, killing around 25 people and suspected to have been carried out by members of the group, which pledged allegiance to the Islamic State militant group (ISIS) in March 2015.
The sources of Boko Haram's funding and arms remain opaque. In a video released in May 2014, the group's leader Abubakar Shekau said that more than 200 schoolgirls kidnapped from their dormitories in Chibok would be sold at market, suggesting the group profits from human trafficking. A paper presented at an August 2014 conference hosted by pan-African research organization the Institute of Security Studies claimed that links exist between Boko Haram and herdsmen from the Fulani ethnic group in northern Nigeria, which regularly carries out attacks on security forces and rival communities.
In his statement, Usman also said that two military personnel were arrested on February 7 after being found with an unauthorized haul of military equipment, including more than 2,000 rounds of ammunition. Usman did not specify what the personnel intended to do with the ammunition.
After Buhari set a deadline of December 2015 for defeating the insurgents, the Nigerian military reclaimed much of the territory previously controlled by Boko Haram in 2015. Buhari said recently that the group no longer control any local government areas in Nigeria and are scattered around the Sambisa forest in Borno state.