Nigeria's President Buhari Must Investigate Military 'War Crimes' Against Boko Haram Suspects, Says Amnesty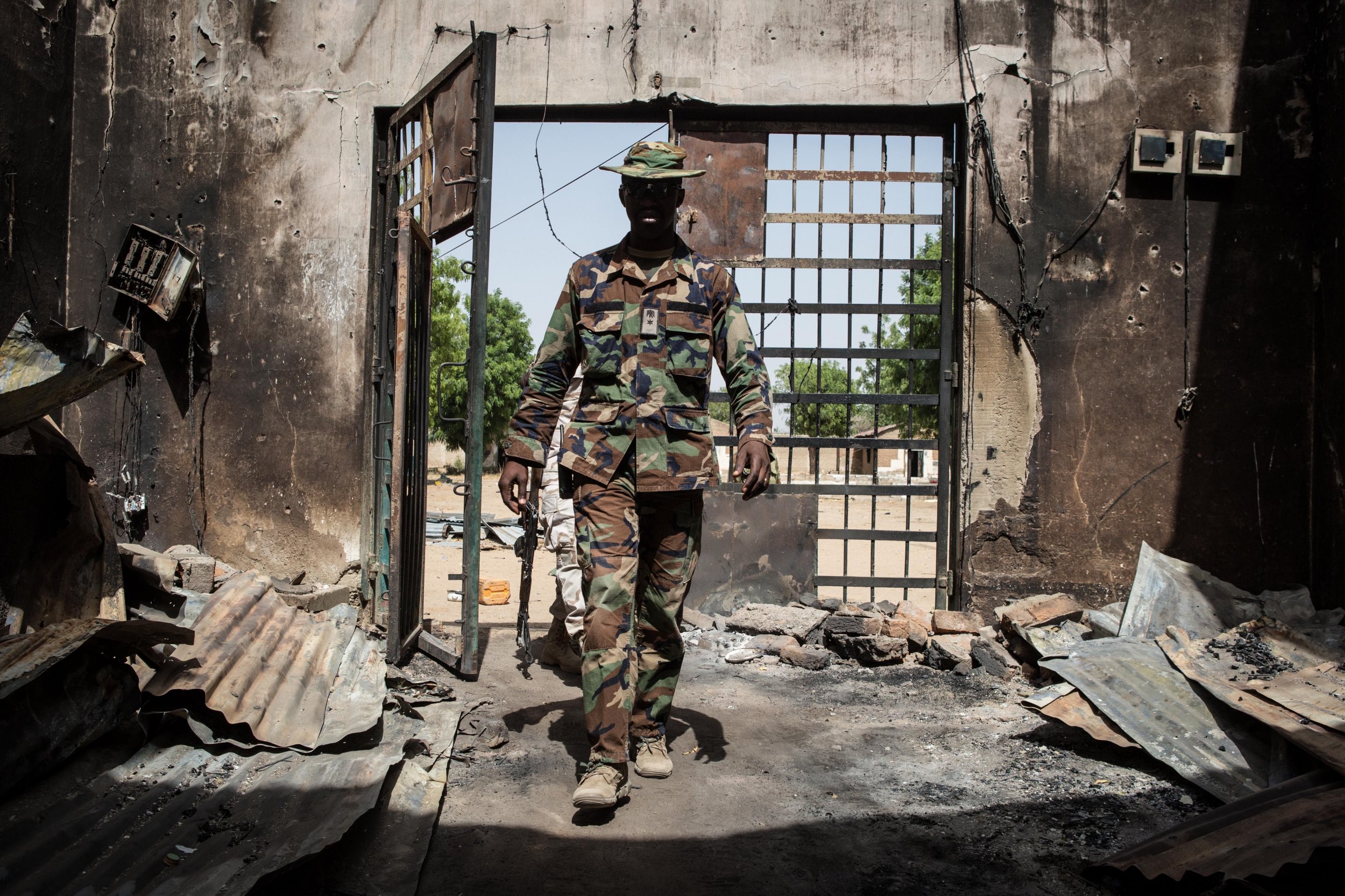 Nigeria's President Muhammadu Buhari should investigate alleged war crimes committed by the country's soldiers during the war on Boko Haram, according to Amnesty International, after a military commission cleared commanders of any wrongdoing.
A Nigerian military panel announced late Wednesday that it had not found sufficient evidence to charge nine senior commanders for any abuses.
In a 2015 report, Amnesty named nine senior military commanders, some of whom were already retired, as worthy of investigation for overseeing war crimes and possible crimes against humanity. Some 8,000 people had been murdered, starved, suffocated or tortured to death between the beginning of the insurgency in 2009 and the report's publication in 2015, according to the rights group.
Boko Haram took up arms against the Nigerian government in 2009 and has killed tens of thousands of people since then. The Islamist group, which has ties to the Islamic State militant group (ISIS) and split into two factions in 2016, has been pinned back into a remote forest in northeast Nigeria after offensives by the Nigerian military and a regional force.
Read more: Al-Shabab has overtaken Boko Haram as the deadliest militant group in Africa
"We stand by the findings of our research and our call for an investigation that is independent, impartial and thorough; criteria that this panel clearly does not meet," said Osai Ojigho, director of Amnesty International Nigeria, in an emailed statement.
"President Muhammadu Buhari promised an independent investigation into our allegations of human rights violations and crimes under international law two years ago. This is a vital step and must be implemented as a matter of urgency by the government."
The military panel did find that suspected Boko Haram members were regularly denied access to legal representation and faced long delays in being put to trial, Nigeria's Premium Times reported. Many of the suspected militants were "malnourished and in a poor state" when arrested, and "this could be misconstrued as evidence of deliberate starvation," the panel said.
The panel recommended that Buhari set up a presidential commission to further investigate any accusations of war crimes or crimes against humanity.
The Buhari administration has sought to increase transparency and accountability in Nigeria, which has a long history of endemic corruption. Last week, a military court sentenced a Nigerian soldier to death for murdering an alleged Boko Haram fighter.
The military panel also looked into claims of abuses by the Nigerian military during crackdowns on protests by pro-Biafra activists. Biafra was an independent republic that existed in southeast Nigeria between 1967 and 1970; it was reintegrated into the West African country following a brutal three-year civil war in which more than a million people were killed.
Amnesty International said that at least 150 pro-Biafra activists were killed between August 2015 and August 2016, accusing the Nigerian military of firing live ammunition into crowds and carrying out mass extrajudicial executions.
The panel found that the military had cooperated with regional authorities and claimed that no one was killed during a major pro-Biafra protest in May 2016, but that 14 people were arrested, Premium Times reported.