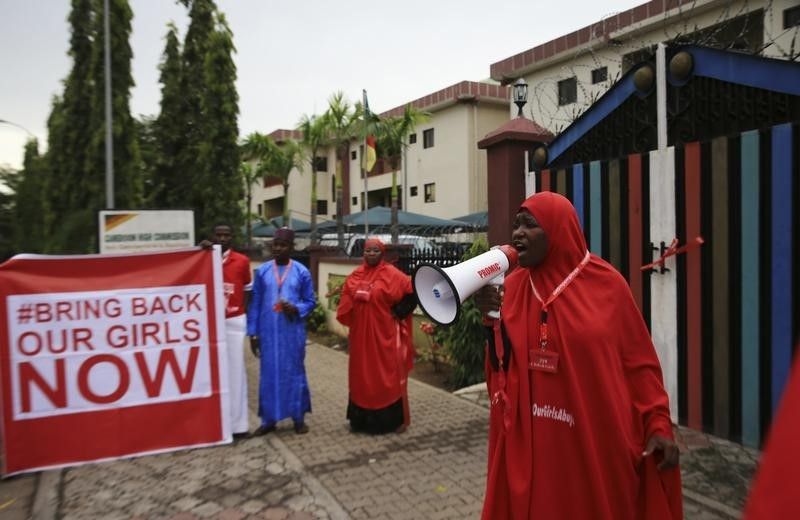 Boko Haram has attacked civilians again after wreaking havoc last week on Chibok, home of the over 200 girls it kidnapped. The most recent attack struck the Azaya Kura village in the Borno state of Nigeria on Wednesday around noon, when most villagers were at work, Agence France-Presse reports.
Village chief Mallam Bulama told the AFP 45 people were killed, though residents believe there may be more dead in the bush country surrounding Azaya Kura, as residents ran toward it to escape the militants. About 50 people were injured.
Shettima Lawan, caretaker chairman of the local government, told the AFP the attack was "wicked and despicable." A local trader, Musa Abbani, described the attack in detail, saying, "The attackers destroyed more than half of the houses in our village, burnt over 50 motorcycles and four cars before they took away foodstuff and animals."
The Nigerian military has been fighting Boko Haram for several years, struggling to keep the Islamist group at bay. Human Rights Watch estimates Boko Haram has killed over 2,000 civilians so far this year.