Boko Haram Seek to Imitate 'Inspirational' Islamic State and Establish African Caliphate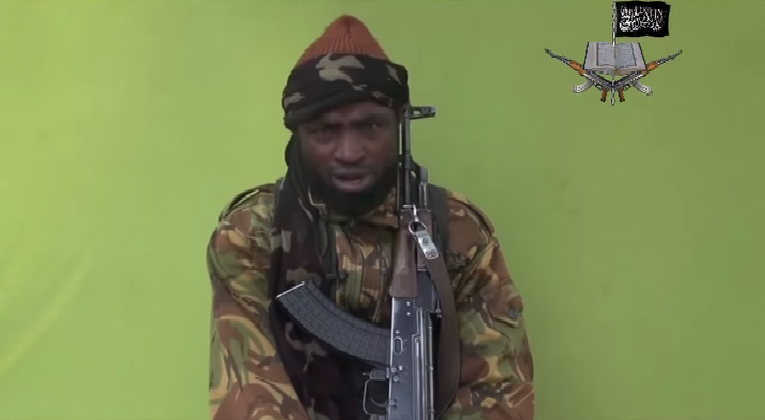 Boko Haram, the Nigerian terrorist group who sprang to international notoriety after kidnapping 200 schoolgirls in April this year, have seized an area of land the size of Ireland, and are now taking inspiration from Islamic State, who have swept across the Middle East, capturing large parts of Iraq and Syria, say experts.
In a July video, Boko Haram leader Abubakar Shekau paid tribute to Islamic State leader Abu Bakr al-Baghdadi, who in late June declared himself "the caliph" and "leader of Muslims everywhere". A month later, Shekau declared that he would rule the land annexed by Boko Haram as a caliphate.
Now, emboldened by the success of Isis, experts say Boko Haram is beginning to operate like a conventional army in north-eastern Nigeria. The group has recently moved from guerilla tactics - car bombs and kidnappings - towards a policy of taking and holding tracts of land.
Andrew Noakes, co-ordinator of the Nigeria Security Network, a coalition of security experts and academics, told Newsweek: "Boko Haram are almost certainly receiving inspiration from ISIS. The way they've been operating in the last few weeks - engaging the army in direct and sustained combat, rapidly advancing, seizing and holding territory - is very reminiscent of ISIS."
On Monday, the secretary to the Borno state government admitted that Borno - an area the size of Ireland - has been brought to a standstill by the Islamist group. "At this very moment, most parts of Borno state are being occupied by Boko Haram insurgents. Government presence and administration is minimal or non-existent across many parts of the state… Most settlements in the affected areas in the state have either been deserted or access to them is practically impossible".
Earlier today, Borno Elders Forum warned that Maiduguri, the state capital which has a population of 2 million, is now "completely surrounded" by the Islamist group and under imminent threat of annihilation.
The Nigeria Security Network (NSN) cautioned the Nigerian government to "urgently reinforce" Maiduguri in a special report published on Tuesday. "If Maiduguri falls, it will be a symbolic and strategic victory unparalleled so far in the conflict," says the report. "Nigeria could be facing a rapid takeover of a large area of its territory reminiscent of ISIS's lightning advances in Iraq."
Boko Haram have increasingly employed conventional warfare tactics, such as the dropping of flyers at night warning of imminent attacks to intimidate local populations, which has reportedly resulted in a number of soldiers deserting the armed forces in Maiduguri.
"Most [Boko Haram members] are ethnic Kanuri, who dominate the north-east," says Noakes. "They have a long history of activity in the area, strong networks, a large recruitment pool, and a more pliant population (mostly through fear)."
Yet Noakes added that reports of ISIS giving strategic advice to Boko Haram were so far "unconfirmed", and he maintained that their input was largely "inspirational". Though Boko Haram, like ISIS "has indeed carved out a territorial entity, whether they will govern it like a state remains to be seen," said Noakes.
Alex Perry, Newsweek's Africa correspondent who recently reported from Nigeria on the trail of Boko Haram, was similarly skeptical about drawing too many parallels between the groups. "Although they've said that they want to [set up a Caliphate] - I think you have to look at them as a very poor counterpoint to ISIS - a state, with functions and institutions, financial, social and welfare departments."
"Boko Haram commit the same massacres as ISIS, but they are an immature organisation, basically a 'blood cult' made up of children."
Perry agreed with NSN's bleak judgement on the situation for Maiduguri, which he calls "in many ways the centre of Boko Haram - their 'London.'" He added, "if they manage to take Maiduguri it will be a major coup, and an almighty bloodbath."
Both Perry and Noakes fear that, like in Iraq, Nigeria's army is ill-equipped to face the Islamists. "Endemic corruption has eaten away at the weaponry, they are out of guns and face a virtual mutiny problem," said Perry, pointing to a recent riot in Maiduguri where Nigerian soldiers tried to shoot their own commanders.
Andrew Noakes agreed, "The security forces are trying to play to their strengths, particularly by using air power. But it's not enough. They're sometimes being sent into combat with sixty rounds of ammunition to face up against heavy weapons and armour."
Alex Perry's ebook The Hunt for Boko Haram: Investigating the Terror Tearing Nigeria Apart is on sale now from Newsweek Insights.
Correction: An earlier version of this article misidentified Nigeria as a central African country.