'Bold' Grizzly Bear Euthanized After Breaking Into Dumpsters, Garbages for Food
A 4-year-old female grizzly bear that began exhibiting "bold behavior" was euthanized in Wyoming after it received a number of food rewards from unsecured sources. Officials with Grand Teton National Park said the bear posed a threat to human safety, which led to its euthanization.
"Over the course of two years, the grizzly received multiple food rewards and demonstrated escalating conflict behavior," a press release from the national park read.
It stated that the bear received food at a private residence south of the park last October and just this fall, it received other food rewards on private lands and caused property damage. The bear began breaking into the bear-resistant dumpsters on the park's property.
According to the release, food rewards can include human food, trash, livestock feed, compost, pet food and beehives. Human food rewards may also lead to the bear becoming food-conditioned, which results in more bold and aggressive attempts from bears to get more human food.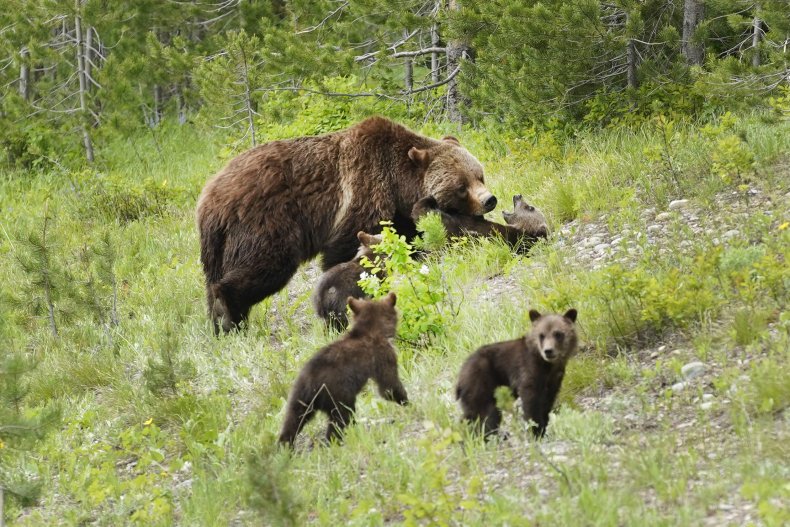 "Park officials made the decision to capture and remove the animal as per Interagency Grizzly Bear guidelines and per the park bear and wildlife management plan," the release stated.
A timeline of "conflict behavior" was recorded starting in early October 2020 up until October 2021.
Per the Teton County official government website, refuse and recycle containers and dumpsters are required to be bear-resistant in specific areas of the county. Officials with the park said humans should ensure bears do not obtain human foods.
"By storing attractants so bears cannot gain access and securing all trash in a bear-resistant dumpster, you can make sure a bear does not receive human foods," the release said.
Currently, bears are in a feeding frenzy to prepare for hibernation and odors attract them.
The release continued and encouraged residents in local communities to secure attractants, livestock feed, compost and beehives. Officials also suggested that residents avoid planting fruit trees.
The National Park Service reported that Grand Teton National Park is home to grizzly bears and while they generally try to avoid humans, they may act aggressively. Officials said that while visiting the park, guests should be aware of how to identify a grizzly. They're known to have a distinctive shoulder hump, their ears are short and rounded and they're typically larger than black bears.
Humans are frequently warned to stay away from bears.
Newsweek reported in early October that an Illinois woman was sentenced to serve four days in jail and fined $2,000 for dangerously approaching grizzly bears when visiting Yellowstone National Park.
A video taken in May went viral as it showed Samantha Dehring about 15 feet away from a sow grizzly, which charged her as she photographed the bear and three cubs. Although other witnesses said they told her to move away, she reportedly refused to do so until the grizzly approached her.
Newsweek reached out to the Grand Teton National Park but did not hear back from a representative at the time of publication.