'The Bold Type': Katie Stevens on the Importance of Jane's #MeToo Articles and Failures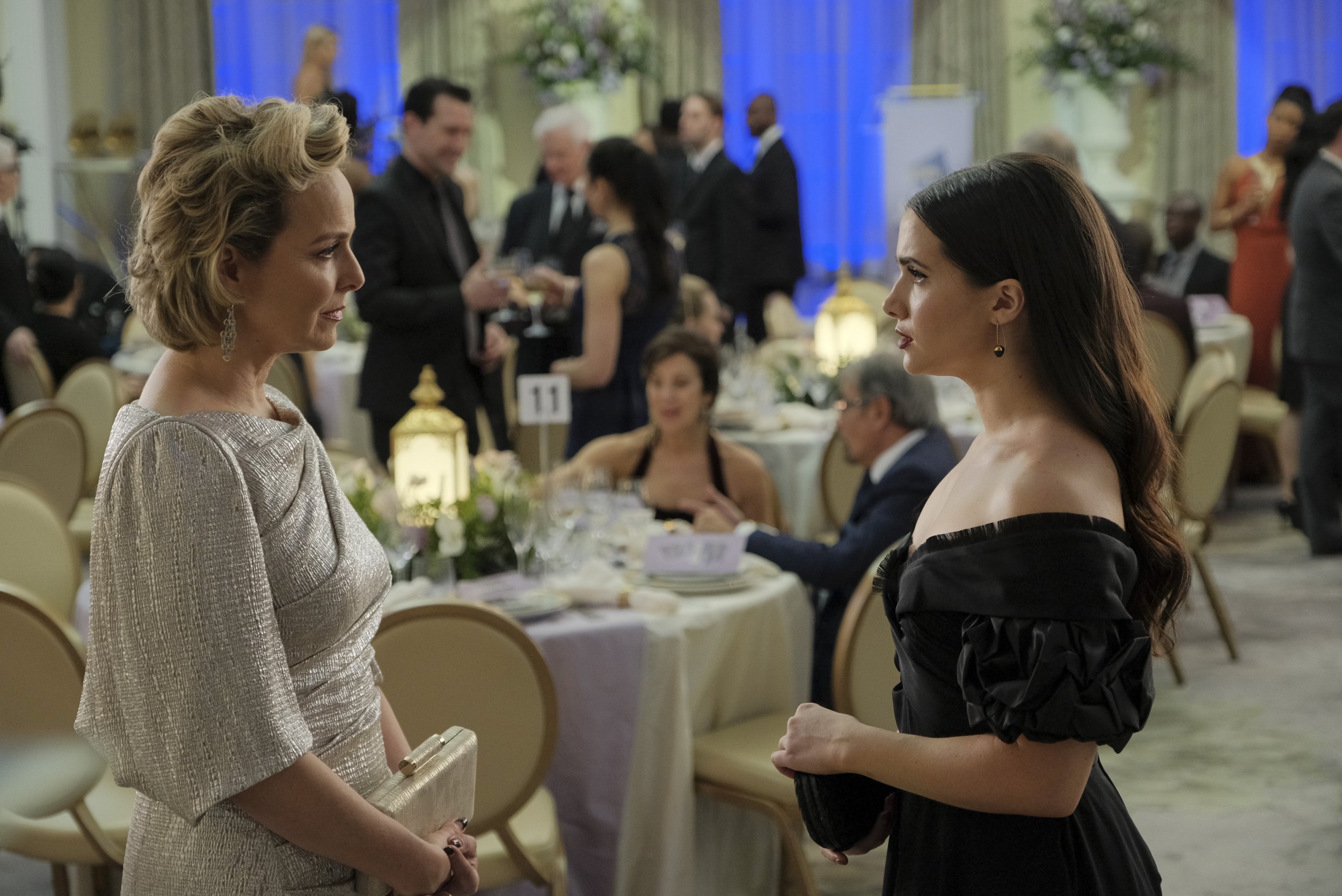 Jane Sloan did what her former editor had taught her: She put the truth first when she was faced with a tough decision in The Bold Type episode "The Domino Effect," which aired Tuesday.
Katie Stevens, who plays Jane on The Bold Type, also starred in MTV's Faking It as Karma, one of two best friends who pretended to be lesbians in order to become popular. The 25-year-old also auditioned for American Idol and made it to Hollywood and came in eighth in Season 9.
Now Stevens plays a character who learned the importance of putting the story first, even though her follow-up piece about sexual assault survivors devastated her former boss, Scarlet editor-in-chief Jaqueline. Jacqueline hadn't come forward as a sexual assault survivor for years, and the man who assaulted her did the same thing to another woman, Elena, after her.
Jacqueline and Elena telling their stories now speaks to the #MeToo movement, which rocked the media and entertainment industries after disgraced movie mogul Harvey Weinstein was accused of sexual assault and rape by dozens of women in October 2017. Weinstein has denied the allegations against him. Other prominent men in Hollywood, including Kevin Spacey, have since been accused as well.
"It was important to us to not shame victims for not coming forward but to support people who do want to come forward," Stevens told Newsweek Tuesday. "Either way, your decision is okay."
Just like the #MeToo movement has "allowed women to feel stronger and to use their voices," as Stevens said, Jacqueline and Elena on The Bold Type were planning to do the same and make sure there were safe spaces for women to tell their stories.
Jane had left Scarlet at the end of Season 1 for another magazine, Incite, because she wanted more autonomy, but she was ultimately fired for disagreeing with her boss. When she tried to return to Scarlet, Jaqueline turned her down.
"It was important to me that Jane failed because I wanted to see how she would learn and how she would grow from that. She's had to learn a tough lesson about not always getting what you want and falling on her face, and I think you grow more from failure than you do continuous success," she explained.
But the follow-up article Jane wrote showed Jaqueline that Scarlet is "where [Jane] belongs, and she can still do meaningful pieces there," Stevens said, adding that [Jane] might not have returned if things had gone well at Incite. Since "Jane's a character who needs structure and challenge," she called Scarlet "the best place for her."
Things will be different for Jane this time at Scarlet. "She was always seeking Jacqueline's approval and making sure that she was doing the right thing and not stepping on any toes," Stevens said. Now Jane is "more secure in her place and what she's meant to do," so she won't be seeking her boss' approval as much.
While Jane's career may be stable again, Stevens wouldn't categorize her character's personal life that way. She is dating Ben Chau (Luca James Lee) but still talking to Ryan Decker (Dan Jeannotte), a writer she worked with and dated in Season 1. Both men will be around through the end of Season 2, and it will "get messy," the star teased.
However, her friendships are stable, though Stevens shared that they'll be dealing with a hard subject matter in the seventh episode. "In true form of their friendship, they always are able to overcome whatever it is, have an adult conversation and push past it and move forward," she said.
The Bold Type airs Tuesdays at 8 p.m. on Freeform.