Affiliate content
I'll go to almost any length to get a good night sleep. But some luxury linens don't live up to the hype—they're stiff and scratchy, or lose their softeness after a few washes. Plus, they can be terrible for the environment or the result of unethical business practices.
Enter Boll & Branch, the online retailer redefining the bedding industry: The husband-and-wife team of Scott and Missy Tannen wanted to make bedlinens that were both high quality and good for the Earth: Boll & Branch sources only 100 percent organic cotton and is the first bedding company to earn independent certification by Fair Trade USA, meaning workers are paid a living wage.
I tried a set of Boll & Branch sheets to see if their business practices were matched by premium quality.
They offer three types of fabric: Signature Soft, a flexible and drapey sheet reminiscent of plush pajamas; Percale, a sturdier material that's very breathable; and Flannel, perfect for cozy winter nights. I opted for the Solid Hemmed Sheet Set in Signature Soft, the compant's best seller, in a handsome stone color that matched my bedroom decor. The Signature Soft set costs $200, a good deal considering comparable bedding can cost anywhere from $250 to $500.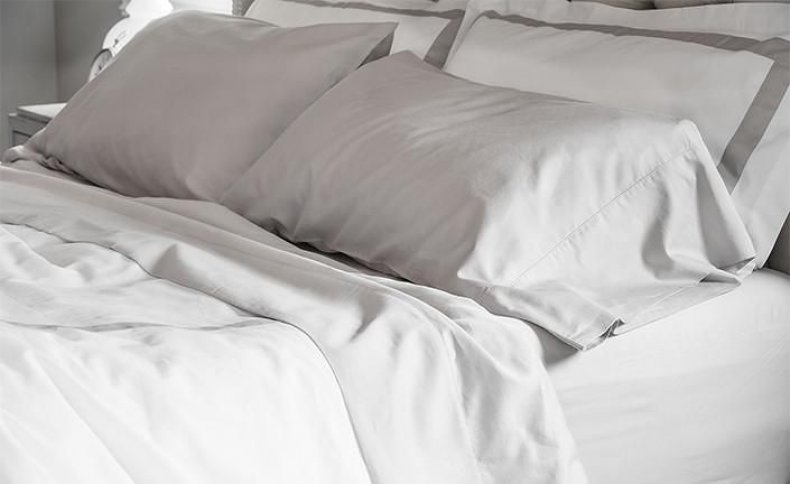 I also liked that Boll & Branch doesn't fall into the "high thread count" trap: Thread count just means how many threads are in one square inch. The bedding industry has convinced consumers that the higher the thread count the softer and better the fabric but that's not always true. Too often, companies pass off low-quality sheets as premium by inflating the thread count (and the price tag). In reality, experts say to be suspicious of any thread count above 400.
It's the quality of the cotton, the size of the yarn, and whether it's single-, double-, or triple-ply that's important. Boll & Branch is right up front that its Signature Soft sheets uses fabric made from fine yarn (size 60) in a single ply, with a 300 thread count.
Of course, you don't have to buy sheets—they offer duvets, bath linens, pajamas, even mattresses.
Even getting the package in the mail was a treat: I came home to a shiny white box with a satin ribbon tied around my fitted sheet, top sheet, and two pillowcases. It also came with a smart little bag in the same style for storing.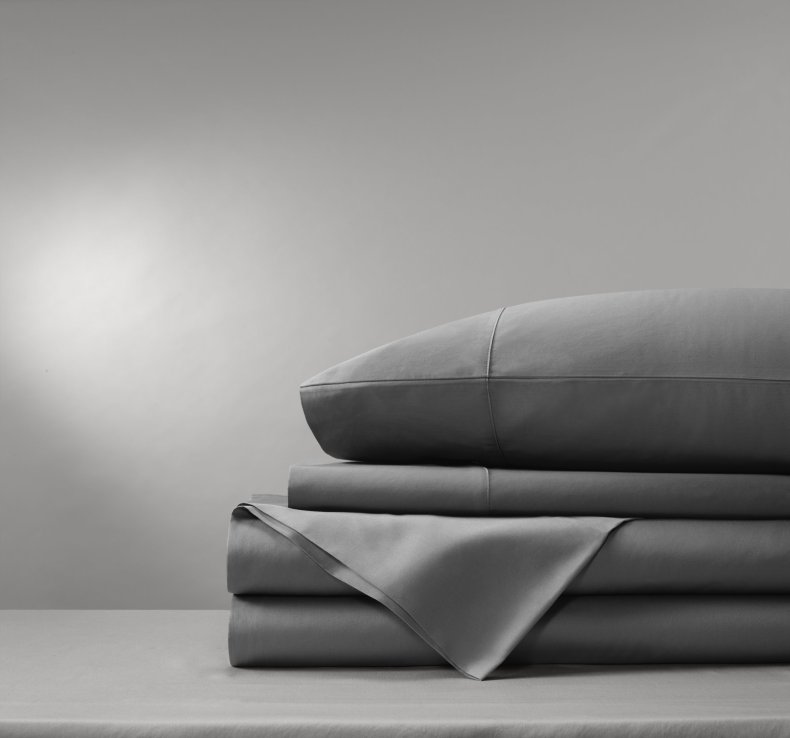 That first night I put on my Boll & Branch it was like I had checked into a four-star hotel. The fabric was smooth and soft, and the sheets fit snuggly so they didn't fly off the corners of the mattress.
Even after a few washes, my Boll & Branch sheets are still softer than a lot of the linens I've bought—and they still keep me cool despite the steam heat constantly pumping into my apartment. That, coupled with Boll & Branch's sustainably sourced fabrics and transparent supply chain, lets me sleep like a baby every night.
Newsweek has affiliate partnerships, so if you make a purchase using our links we may earn a share of the sale.​​