Bollinger Sues Munro, Designer Alleging Vehicle Design Ripped Off
Bollinger Motors filed a lawsuit on January 31 in the Southern District of New York against Ross Compton, a former Bollinger contract designer, and All Terrain All Electric Ltd., which does business as Munro Vehicles.
The lawsuit outlines three points of contention between the plaintiff and defendants. Bollinger believes that Compton violated his Mutual Nondisclosure Agreement (MNA) (commonly known as a breach of contract) by referring to confidential Bollinger files while designing Munro products, with Munro's awareness.
It contends that Bollinger owns two patents for original vehicle design and that Munro product design stands in violation of those. The patent infringement is alleged to be related to the design of the Bollinger B1 and B2, and how their looks are similar to the Munro MK_1.
All three are boxy electric vehicles (EVs) that defy conventional automotive industry design norms, which traditionally put aerodynamics and sleek design at the forefront.
Numerous automotive-centric news outlets have called out the similarities between the two vehicles, including Motor1.com, The Detroit Bureau and AutoWeek.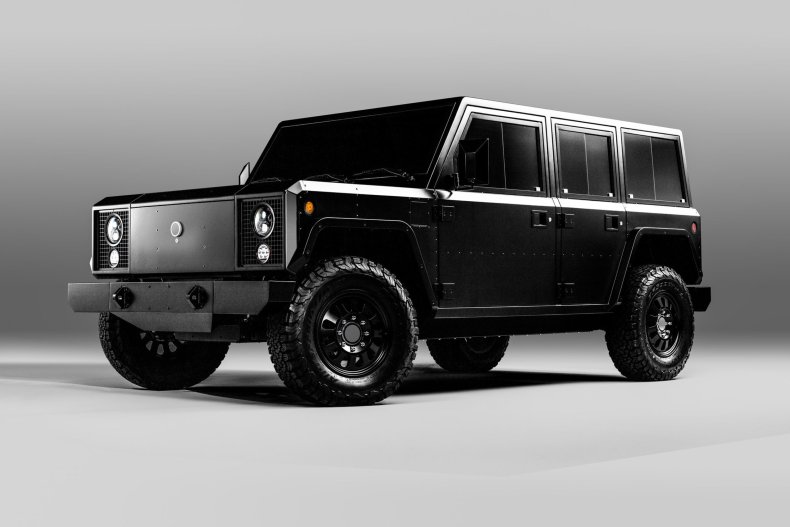 Bollinger also contends that trade dress infringement has occurred, saying that the similarities in product likeness could cause product confusion in the public eye, inflicting irreparable harm to their brand.
Bollinger is seeking a preliminary and permanent injunction from infringing on Bollinger's trade dress from the courts, asking that Munro immediately cease and desist using direct and indirect knowledge of Bollinger product for professional gain. It is also seeking a reimbursement of all fees related to the lawsuit, profits relating to the vehicle in question, and a judgement of damages.
From Compton, the company is seeking monetary damages due to the alleged breach of the MNA, as well as a preliminary and permanent injunction against Compton requiring him to perform as required by the MNA.
"Trade dress and design patents are important for companies so competitors don't free ride on their hard work and discourage other companies from investing in product development," Michael Carrier, a distinguished professor of law at Rutgers University that specializes in antitrust and intellectual property law, told Newsweek.
"If others could copy the products, not only could there be less incentive to develop products, but consumers also could be confused."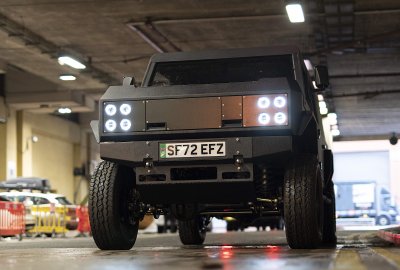 Bollinger was founded in 2015 in The Catskills. It has yet to bring a vehicle to market but in the last few years has re-focused its energy on the commercial vehicle space.
In September, EV company Mullen Automotive invested in Bollinger. The purchase price was $148.2 million cash in exchange for a 60 percent controlling interest.
The company is currently assembling a team to put together the B1. Timelines for the rollout of that vehicle will be announced at a later date.
"I grew up dreaming of creating my own trucks, and when the time came, the team and I designed and built them to reflect a unique aesthetic, pared down to be minimal and focused on performance. We still hope to bring these trucks to life, and are committed to protecting that dream," Bollinger Motors CEO Robert Bollinger told Newsweek.
In August 2022, The Scotsman reported that Wyre, a Glasgow-based EV leasing specialist, had secured exclusive rights for the sale and distribution of the Munro 4x4 in the United States.
Munro is targeting the commercial vehicle space (specifically the forestry and mining industries) with the model, which is expected to have a 168-mile range and cost around the same about as a well-equipped GMC Yukon SUV.
"Munro is aware of the allegations raised by Bollinger Motors Inc. The company takes IP infringement extremely seriously and Munro intends to robustly defend its position over the unique design of the Munro MK_1 all-terrain vehicle," Russell Peterson, CEO of Munro, told Newsweek in a statement.
Update 02/02/23, 3:20 p.m. ET: This article was updated to include a statement from Munro.