Brazil's Bolsonaro Accused by Former President of Making up COVID-19 Infection to Push Hydroxychloroquine
Brazil's former president Luiz Inácio Lula da Silva said on Thursday that current office holder Jair Bolsonaro made up his coronavirus infection to promote the antimalarial drug hydroxychloroquine.
Both Bolsnaro and President Donald Trump have touted the medication for the treatment of COVID-19, despite the fact that the effectiveness of the drug against COVID-19 has been questioned by many in the scientific community.
"I think Bolsonaro invented that he was contaminated in order to advertise the medicine. I do not know if he is a partner, but he behaves as if he owned the factory that makes the medicine," the former Brazilian president, who is commonly referred to as "Lula," said during a virtual press conference on Thursday, Portugal's Jornal de Notícias reported.
On July 7, Bolsonaro announced that he had tested positive for COVID-19, a disease which he had previously referred to as a "little flu," saying it would not affect him much if he were to become infected due to his history as an athlete.
Last Saturday, the current president said he had overcome the illness, attributing his recovery to taking hydroxychloroquine, which is usually used to treat malaria and other conditions like rheumatoid arthritis.
In addition to questioning the current president's COVID-19 infection, Lula also said that "responsibility" for the seriousness of the current situation in Brazil lay with Bolsonaro.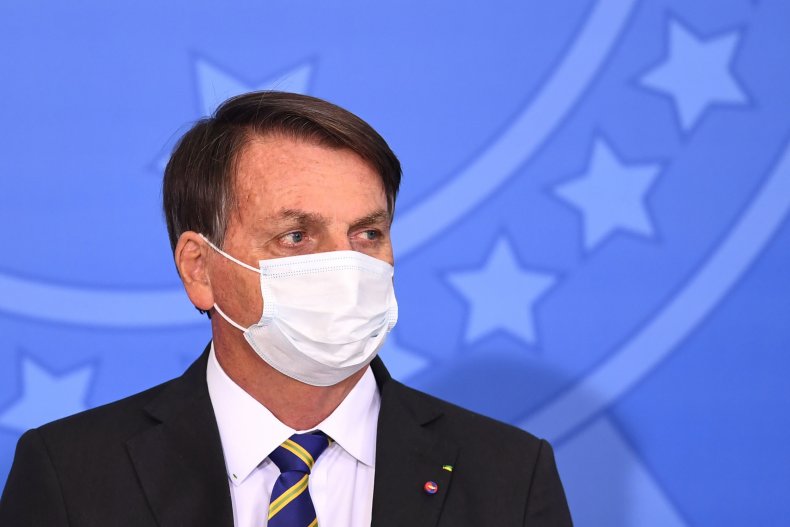 The South American nation has experienced the second worst coronavirus outbreak in the world after the United States, recording more than 2.6 million confirmed cases and over 91,000 deaths from the disease.
"If Brazil had done what common sense commands, we would not have had 90,000 corpses, which makes Bolsonaro a mass murderer," Lula said.
The former Brazilian president also accused Bolsonaro of "belittling" the risk posed by the virus, while also ignoring recommendations from experts.
"The president does not make an effort to please science and listen to scientists, he makes the policy that only he and the militiamen he leads believe," Lula said. "Bolsonaro only respects his ignorance."
Over the course of the pandemic, Bolsonaro has repeatedly downplayed the severity of the virus, while also opposing lockdowns and flouting public health measures by participating in public events without a mask and kissing supporters.
The former president also criticized Bolsonaro's foreign policy during the press conference, particularly the the current government's relationship with the United States.
"I have never seen dependency and servitude in my life like that which the Brazilian Government has for the United States," he said. "To be a friend of the United States, you don't have to be an enemy of Russia and China, or Argentina, which was our biggest trading partner."