Brazilian President Jair Bolsonaro's Plan To Save the Environment: Poop Less
Brazilian President Jair Bolsonaro has a novel approach to saving the environment: Poop less.
"It's enough to eat a little less," Bolsonaro told a reporter asking about feeding the country and preserving the environment, AFP reports. "You talk about environmental pollution. It's enough to poop every other day. That will be better for the whole world."
The president's comment comes just weeks after after he faced backlash for his stance on the rapid deforestation of the Amazon. When the National Institute for Space Research released data showing a sharp increase in clear cutting, Bolsanaro suggested the agency manipulated the data to make his administration look bad.
He also fired the institute's director, physicist Ricardo Galvão.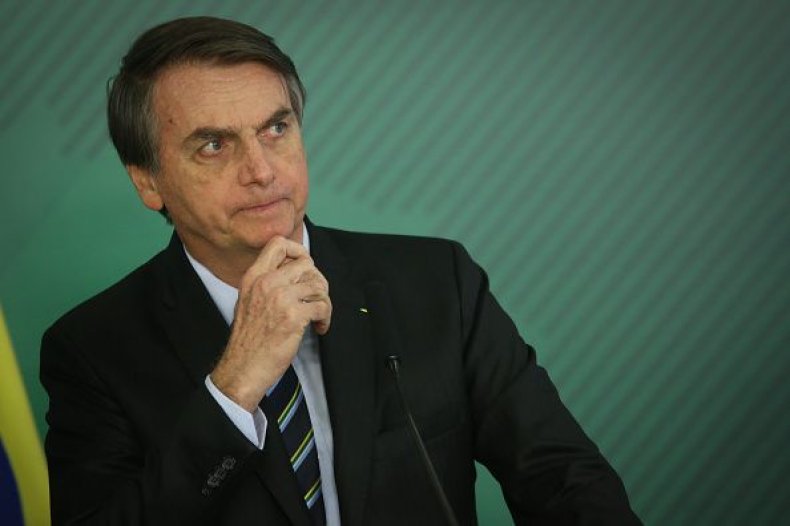 "We cannot accept sensationalism, or the disclosure of inaccurate numbers that cause great damage to Brazil's image," Bolsanaro said at the time.
The institute, which claims to have a 95% accuracy rate, published a report claiming about 870 square miles of the Amazon was cleared in July 2019, an increase of 278 percent from just one year ago. The Amazon basin contains 40 percent of Earth's rainforests and harbors up to 15 percent of the world's terrestrial species.
Environment minister Ricardo Salles admitted deforestation was rising, but claimed there was "lack of precision in the data" and "wrong" interpretations of it.
Bolsonaro's right-wing government has been criticized for dismissing environmental concerns, often with controversial remarks. In July, he said environmental issues were overblown and mattered only to "vegans, who eat only plants."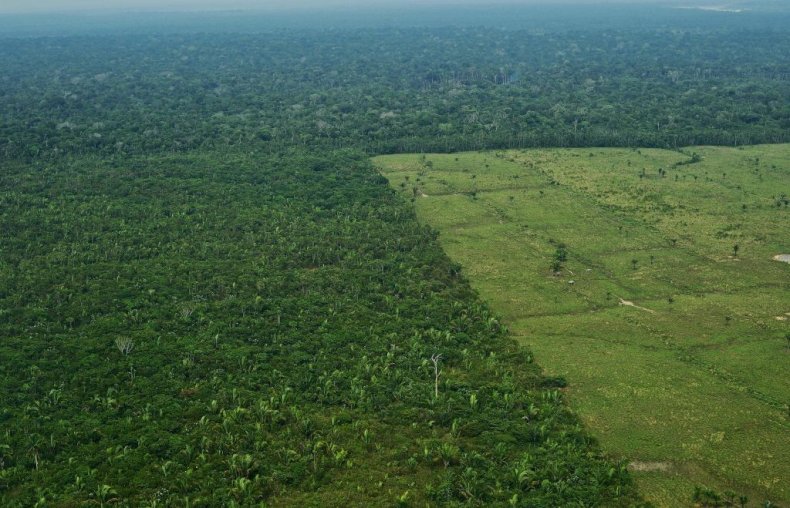 Bolsonoro has also blamed climate change on population growth.
"Because you will not grow soy on the terrace of your building or raise cattle in the yard... we have to have a family-planning policy," he told Climate Change News. "Then you begin to reduce the pressure on those issues that lead, yes, in my opinion, to global warming, which could be the end of the human species."
As for his strategy of fewer trips to the bathroom, a 2018 study in the American Journal of Gastroenterology found that the normal "healthy" range for defecation varied widely, from three times a day to three times a week.
Less than 40 percent of healthy people poop once a day, researchers found.