Bolton's Book Triggers Democrats' Debate Over Subpoenaing Him to Testify
Democrats on Capitol Hill have a John Bolton dilemma: How to pry more information from Washington's most hated man, whose tell-all book's release is trying to be halted by the Justice Department because they say it reveals classified events.
The former national security adviser for President Donald Trump refused to cooperate with House Democrats' impeachment inquiry, and he threatened a court fight if he was subpoenaed to testify about Trump's effort to have Ukraine aid his re-election bid. Senate Republicans rejected Democrats' demands to call him as a witness during the trial, even though Bolton was willing to publicly spill the beans on his former boss.
Democrats say that information about an American president courting foreign election assistance is critical for voters to know, particularly in an election year. Now, 4.5 months after the president's acquittal, they are debating whether to subpoena him for testimony not only about Ukraine, but also his assertions that Trump "pleaded" for election help from China and supported Chinese President Xi Jinping creating Muslim concentration camps.
But drudging up a potential legal battle with Bolton could be viewed with distaste by the general public just months before a presidential election. And launching another impeachment endeavor would be politically unendurable, even though House Democrats in court filings have said they're not ruling out the option.
"The House can do whatever it wants, but the votes aren't going to change in the Senate. And we're also five months from an election," Senator Chris Murphy (D-Conn.) said. "At this point, it should be evidence for the election rather than another trial."
That leaves three likely scenarios: House Democrats subpoena him now, Senate Democrats persuade their GOP colleagues to call him in or Democrats sit back and try to boost presumptive Democratic nominee Joe Biden as another one of Trump's former officials attacks goes after Trump.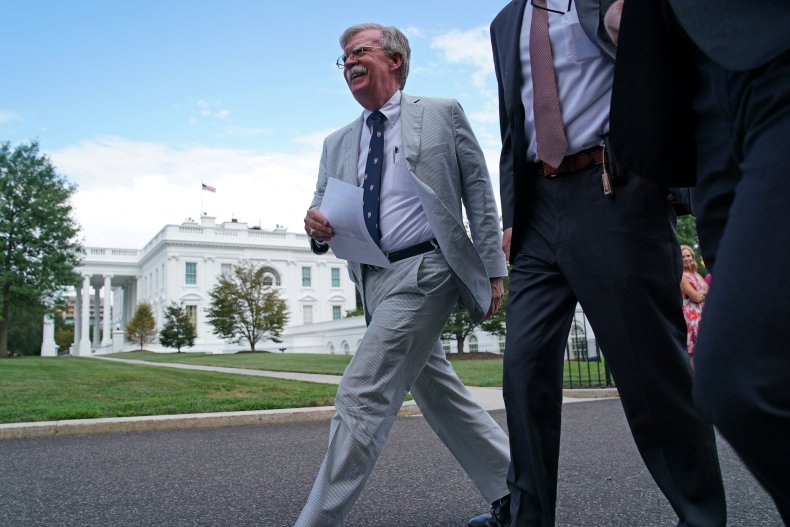 Democratic House leadership has asked its members to "keep their powder dry," as one Democratic aide familiar with the matter described it to Newsweek, until they determine a course of action. The aide was skeptical any subpoenas would be issued, saying it was more likely that leadership will do their best to "show they're very seriously concerned and make it an election issue without rocking the boat and holding a hearing."
They also acknowledged that rehashing impeachment was off the table.
But it remains to be seen whether Democrats, including its left-wing, will be satisfied without hearing from Bolton himself.
Top Democrats have conceded publicly they are still determining what to do next while using the damning accusations as an "I-told-you-so" moment for why Bolton should have testified in the impeachment trial. Senate Republicans were apathetic to Bolton's claims, shrugging them off as a disgruntled former employee who's simply out to financially capitalize on his White House stint, blamed the House for not securing an interview or said his testimony would not have swayed them from acquitting Trump.
"One thing is for sure: the American people have a right to know. Our oversight will always continue, whether that's by subpoena or some other way," House Speaker Nancy Pelosi (D-Calif.) said Thursday. "I'll discuss that with the chairs of the committees."
The lead impeachment manager, House Intelligence Committee Chairman Adam Schiff (D-Calif.) gave an equally vague description for the path forward. "We will continue to hold Trump accountable and work to expose his abuses and corruption," he said in a statement, adding that he was consulting with Pelosi.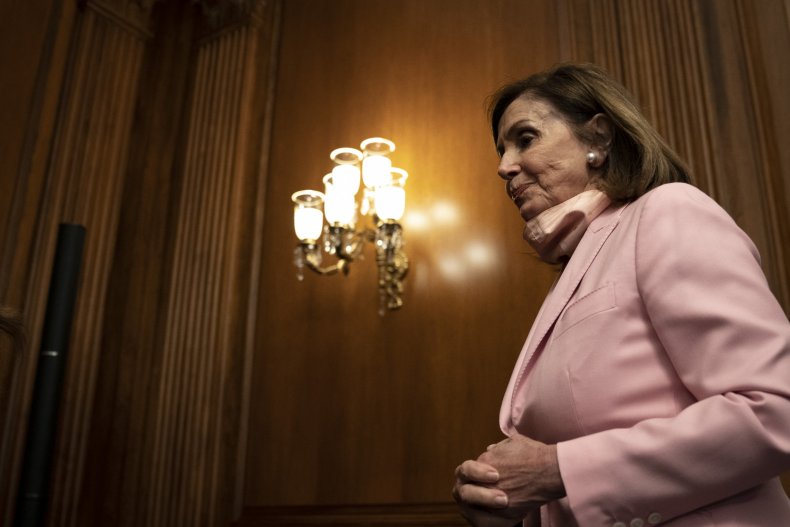 And House Majority Whip James Clyburn (D-S.C.) said on CNN Thursday that the chamber "ought to consider" subpoenaing Bolton but "not so much for impeachment."
"I don't care about impeachment," Clyburn said. "It's for preserving this electoral process that we have because this president is doing everything he can to undermine fair and unfettered elections in this country."
Senate Democrats said that not only would it be appropriate for the House to bring him in for testimony, but so, too, should the Senate. The top Democrat on the Senate Intelligence Committee, Mark Warner (D-Va.), said that he and the panel's acting chairman, Senator Marco Rubio (R-Fla.), are "talking right now" about possibly summoning Bolton.
"I'd hope that he would be called, and he would come willingly," Senator Jack Reed (D-R.I.) said.
Trump has denied the allegations Bolton has laid out in his memoir, and has used Twitter to blast one of his former top officials as unreliable.
"Bolton's book, which is getting terrible reviews, is a compilation of lies and made up stories, all intended to make me look bad," the president wrote Thursday. "Many of the ridiculous statements he attributes to me were never made, pure fiction. Just trying to get even for firing him like the sick puppy he is!"
This story was updated to include information from a Democratic House aide.