Winter Storm Over Central U.S., Colorado Expected to Undergo Bombogenesis, Become Bomb Cyclone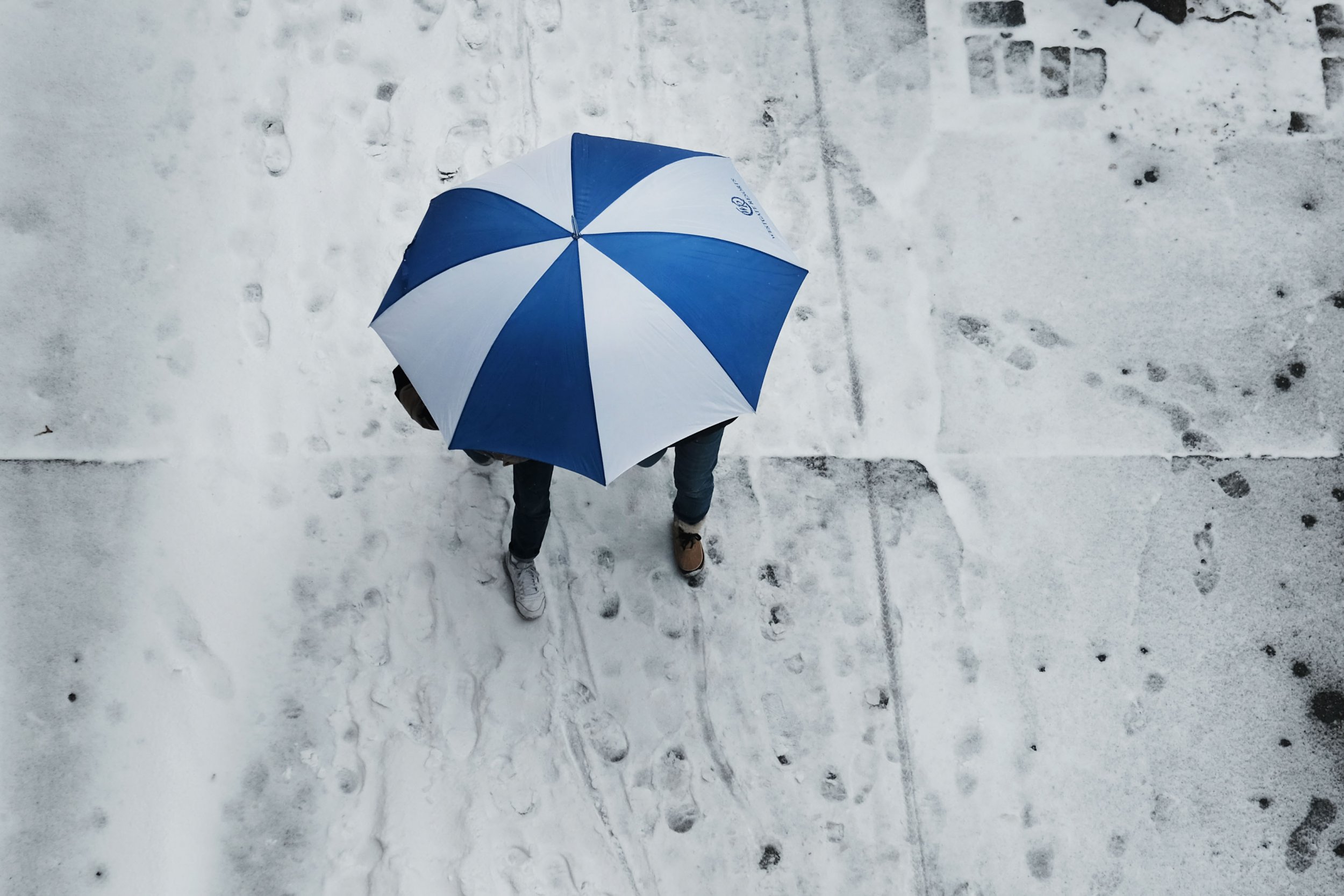 Significant weather was impacting the central United States Wednesday and was expected to bring travel to a stop in some areas it would be so severe. The storms were prompting blizzard warnings, winter storm warnings, flood watches and warnings and wind watches all issued through Wednesday evening.
"A major winter storm will produce numerous impacts across the Central U.S. from the Central Rockies across all of the Plains, Mississippi Valley into the Upper Great Lakes," said the forecast from the National Weather Service.
The storm was expected to bring heavy rains and snow in some areas, thunderstorms, possible flooding and blizzard conditions. Some areas were already seeing its impacts Wednesday morning and they were only expected to intensify.
"The storm quickly dropped down to very low surface pressure today resulting in widespread strong winds over the central U.S.," Matt Sitkowski, executive weather producer at The Weather Channel told Newsweek. "Over the Rockies and northern Plains, snow is overlapping with the wind, producing blizzard conditions that are expected to last into Thursday," he said.
The system was undergoing cyclogenesis on Wednesday over southern Colorado satellite images from the NWS showed. Colorado was seeing some of the most intense impacts of the storm as of Wednesday morning as well as the development of cyclogenesis.
Cyclogenesis or bomb cyclogenesis is sometimes consolidated into the term "bombogenesis," it's one that the weather service has been using for over 30 years to describe certain storms. The terms are usually used to explain a midlatitude cyclone that rapidly intensifies over a short period of time. For the term to be used or for a storm to be called a bomb cyclone, the pressure of the cyclone has to drop at least 24 millibars over a 24 hour-period, according to the National Oceanic and Atmospheric Administration.
Normally a large pressure drop like that would occur when cold and warm air masses collide causing bombogenesis to happen and a bomb cyclone storm to form as a result. "Large temperature contrasts expected on either side of the storm with much above average temperatures ahead of the storm and much below average temperatures in its wake," said the NWS outlook on the storm Wednesday.
Those warmer temperatures had the potential to influence the outcome of the storm as well. "On the southern, warmer side of the storm, there is the threat for more severe weather across the lower Mississippi Valley. The gusty winds and severe threat move north and east toward the Ohio Valley and Great Lakes on Thursday," Sitkowski said.
The NWS was uring people in the area of the storm to closely monitor all weather alerts and travel advisories for their own safety throughout the storm.