Nebraska, Iowa and Wisconsin Declare States of Emergency Amid 'Historic' Flooding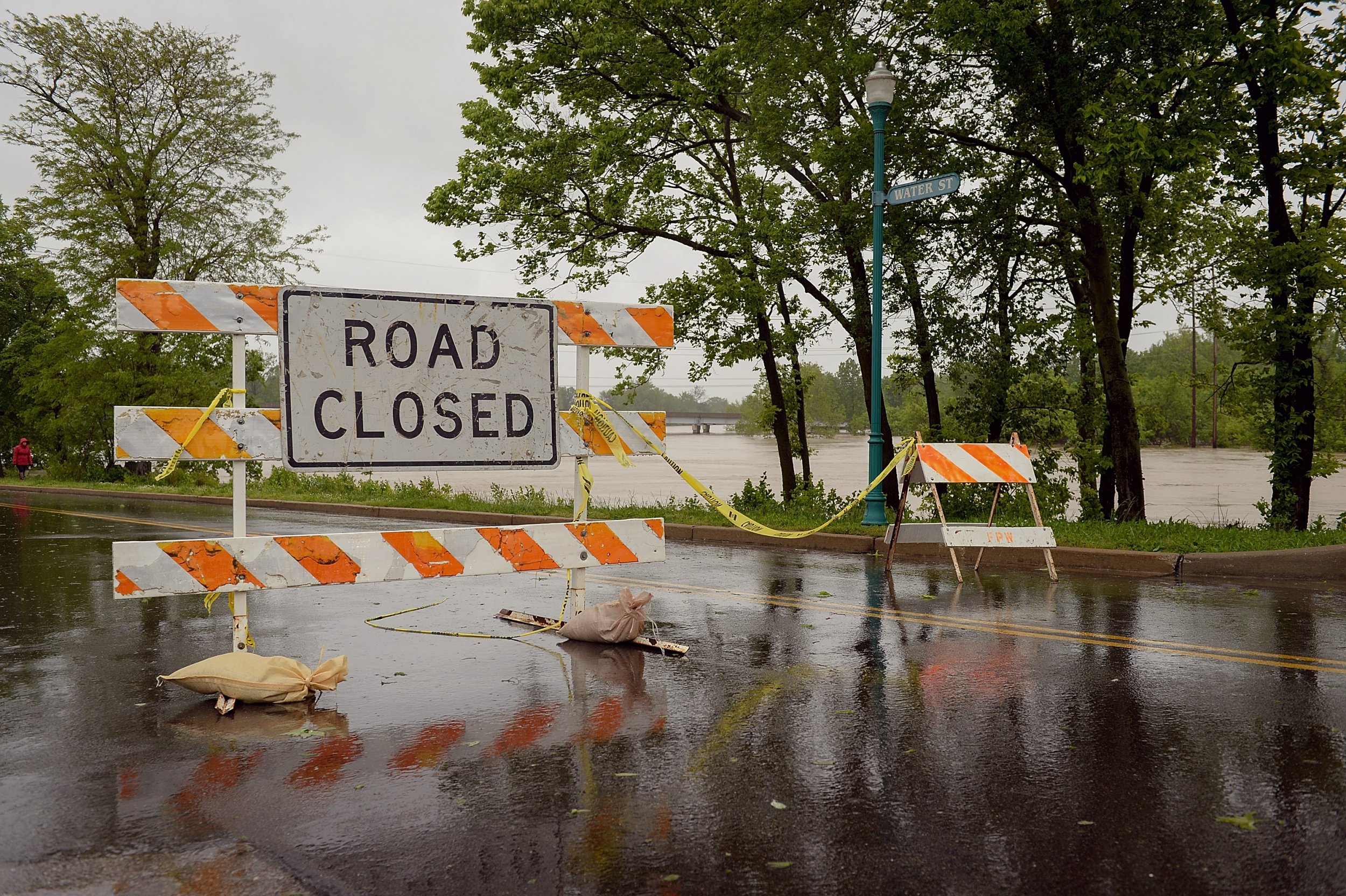 At least three states, including Nebraska, Iowa and Wisconsin, have declared states of emergency in the wake of historic flooding and blizzard conditions caused by the "bomb cyclone."
The storm has resulted in at least two deaths with another two people missing as a result of flooding stemming from a winter storm that shut down roadways, isolated entire housing communities and has forced hundreds of evacuations across the Midwest this weekend.
Nebraska Gov. Pete Ricketts described the scene to local news outlets as "devastating" as officials in at least three states declared emergencies amid ongoing emergency responses to flood problems.
The Fremont Tribune and Lincoln Journal-Star reported numerous major waterways had overlowed and started flooding nearby areas at "historic" levels. The Platte River near Louisville, Nebraska, crested and broke a water height that had stood since 1960. The Platte River, near Ashland, broke its own record set in 1997, and the Elkhorn River, which runs along Waterloo, swelled to over 17 feet Saturday to break a record set in 1962.
The swollen Niobrara River washed away a dam this weekend and devastated much of the Niobrara, Nebraska area.
National meteorologists described the winter storm which hit the Midwest region as a "bomb cyclone," which caused a deluge of heavy snow and rainfall to overflow waterways. Brian Barjenbruch of the Weather Service in Omaha described to the Watertown Daily Times how the "completely frozen" ground caused all of the rain and melting snow to run off into nearby waters, increasing flooding.
"It is some of the worst flooding that we've seen in many years," Barjenbruch said of the areas still reeling form the so-called 'bomb cylone'. "In some locations it's the worst flooding on record on many of these river gauges."
Officials from as far away as Dakota Dunes, South Dakota reported hundreds of evacuations in the wake of the winter storm.
National Weather Service meteorologist Marc Chenard told NPR Sunday that water-logged areas will continue flooding concerns throughout the region for days. "All the rivers respond differently, have different time scales that they flood and then recede. A lot of the rivers are going to remain in flood into the weekend, and some into next week. Eventually as we head into next week, we should see more and more of the rivers start to recede below flood stage."
"Record-high river levels were reported in at least 38 locations in the Midwest, particularly in Nebraska and Iowa, weather.com meteorologist Jonathan Erdman remarked.
Nebraska Gov. Pete Ricketts encouraged residents to donate blood or volunteer time to assist the Red Cross in helping those evacuated or trapped by flooding.
One of the individuals reported dead as a direct result of the flooding was a farmer who was attempting to help another person trapped inside of a vehicle, the Associated Press reported. Officials across the Midwest reported at least five states are still facing a flood threat. A 55-year-old man in Riverton, Iowa died Friday after driving into a section of closed road, the Fremont County Sheriff's Office said in a press release.
President Donald Trump said he spoke with Ricketts over the phone about the ongoing flooding situation. "The people of Nebraska & across the Midwest, especially the Farmers & Ranchers, are feeling the impacts from severe weather," the president tweeted.