'Bomb Cyclone' Snow and Frigid Temps Threaten Spring Blooms
A potent, late-winter storm is expected to turn into a "bomb cyclone," dumping snow from the Tennessee Valley all the way up to northern Maine, forecasters say.
The slightly menacing term bomb cyclone refers to a large storm that has low pressure at its center and an array of associated weather, from blizzards to severe thunderstorms to heavy precipitation. A dip in temperature combined with snow and strong winds prompt worries of damage to budding plants and crops in the South.
Snow will begin to overspread locations from the Tennessee and Ohio Valleys Friday night, with 1 to 3 inches of accumulation expected as far south as northern Mississippi into northern Alabama, according to the National Weather Service. Farther east, rain is anticipated to turn into snow for the Mid-Atlantic states into southern New England early Saturday. Winter weather alerts are in effect along the entire path of the storm.
"With this bomb cyclone, maybe what's the biggest concern is how late in the season it's coming and that it's traveling over inland areas," Judah Cohen, a winter storm expert for Atmospheric Environmental Research, told the Associated Press.
She said the storm is bad news for plants that have already started to sprout. Many crops and flowers in the Southeast have already grown buds due to an early spring, but the freezing cold temperatures during the bomb cyclone may cause serious damage, Cohen said.
Freezing climates can damage plants by rupturing cells as ice crystals form.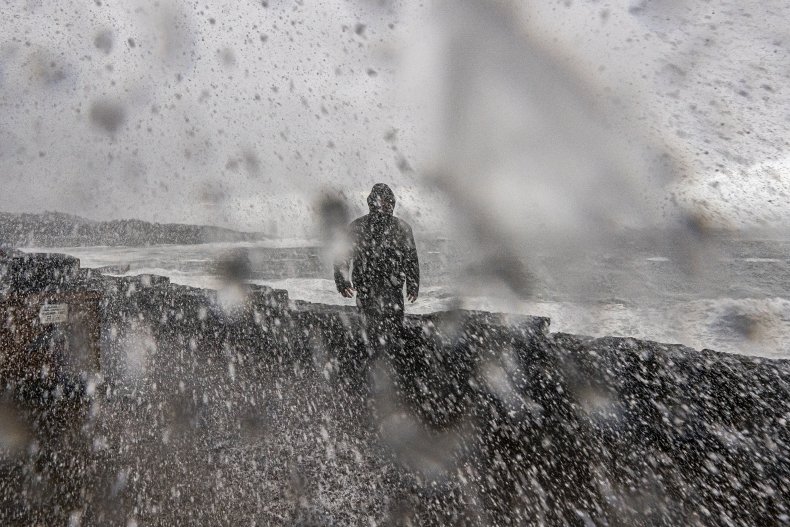 Cold damage "can range from the loss of a few early blossoms in a low lying field to the complete loss of hundreds of acres over several counties; from barely visible leaf burn on early spring vegetables and flowers to the death of above and below ground plant tissues," according to Purdue University.
Plant experts at the University of Florida suggest watering the area around plants to help defrost the soil. Plants usually die because the soil has dried out or if the water in the soil is frozen.
Experts also suggest not to prune damaged plants right away. Although dead foliage looks bad, it will help insulate plants from further injury.
However, it's best to assess your plants depending on the weather your area will likely experience.
Heavy rain and possible flash flooding was predicted for northern Florida and southeastern Georgia Friday evening before moving out early Saturday morning.
Communities on the Northeastern coast are expected to receive mostly rain, though some snow could fall before Sunday.
Overall, predicted snowfall totals range from about 4 inches in the northern parts of Alabama and Mississippi to about 13 inches in northern Maine.
Newsweek reached out to the National Weather Service for comment