Winter 'Bomb Cyclone' Storm Claims At Least 21 Lives As Heavy Snow And Winds Hit East Coast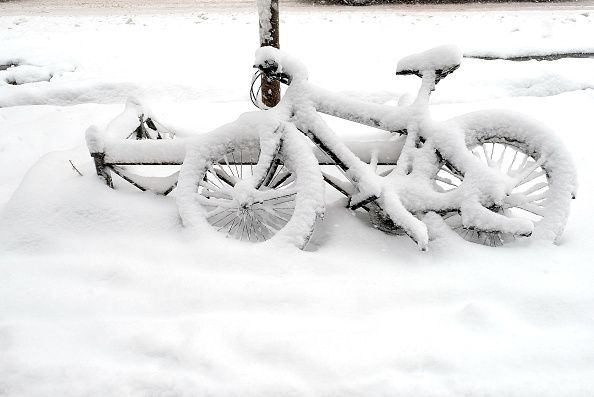 Hurricane force winds and below-zero temperatures have slammed much of the East Coast in a brutal winter storm, bringing at least 21 fatalities, including a nine-year-old girl who was struck by a pickup truck while sledding.
Winter storm Grayson, classified as a "bomb cyclone" storm, engulfed nearly every state on the eastern seaboard in whiteout conditions, with temperatures dipping down to minus 30 degrees, coastal flooding and around a foot of snow. Thousands of flights were canceled, and "unnecessary travel" was discouraged through Friday. The extreme weather has led to at least 21 deaths.
The rising death toll includes two deaths in Virginia, both a 75-year-old man who was hit and killed by a snowplow while clearing snow from a parking lot on Thursday, and the nine-year-old who was sledding down her driveway when she slid into the road and was hit by a truck. She was visiting relatives in a Richmond suburb, and died of her injuries at a local hospital following the incident. The girl is the youngest victim of the storm chaos, reports CBS.
Extreme conditions have caused deaths in several other states as well, such as an Ohio man who died of hypothermia. The 64-year-old was found frozen to death on a family friend's porch by a meal delivery person on Thursday.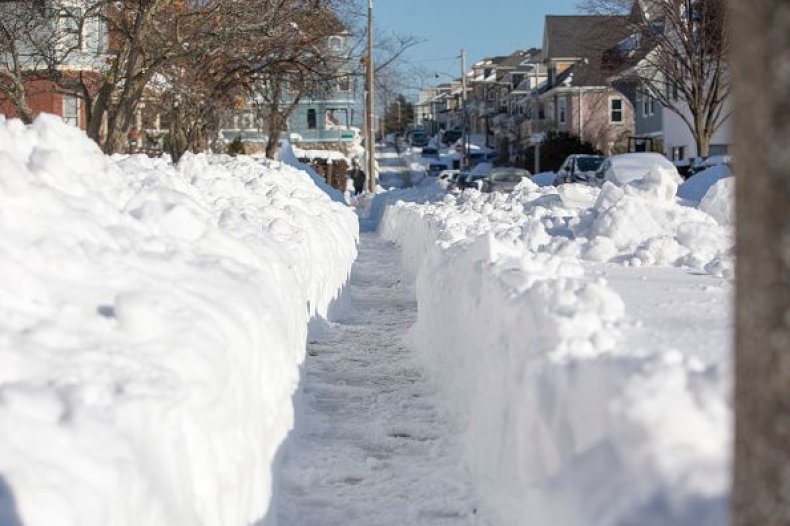 Icy roads and whiteout conditions also lead to the loss of four lives in North Carolina, in traffic accidents that authorities say were caused by the storm. One man was found dead inside a car that had fallen into a canal, according to local police.
In Wisconsin, a body was found on the shore of Lake Winnebago, a death that was attributed to exposure. Nine deaths linked to the bomb cyclone storm have been recorded in Wisconsin over the last week.
Some 21,000 homes and businesses had no electricity in the wake of the storm early Friday, an improvement from the day before when around 80,000 homes were affected by downed power lines and other problems in the region.
Lack of heat and electricity caused the death of a man Greenup County, Kentucky, who died of exposure in the camper he was found in. A Pennsylvania driver was killed when they couldn't stop the car at the bottom of a steep, snowy hill, and collided with a commuter train passing by.
In Maine, extreme winds and flooding destroyed properties and washed away cars. The gusts of up to 50 mph winds led to some of the most severe coastal flooding seen in the last four decades.