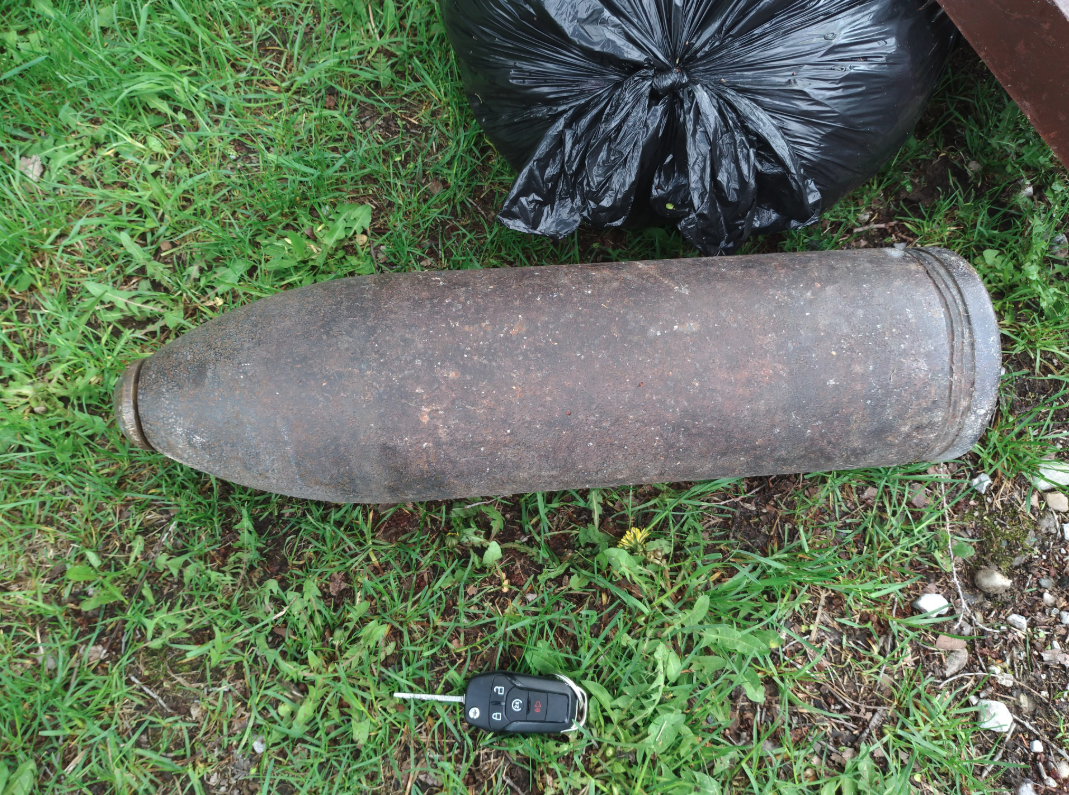 Police in a Canadian town say a homeowner left a live First World War-era artillery shell out with the trash on Tuesday, prompting a bomb squad from a Canadian Forces base to be called in.
The two-foot long ordnance was found by London, Ontario resident Danny Vellow, who told Canadian broadcaster CBC News he came across the live bomb on his way to a doctor's appointment.
After jumping over the fence in his backyard, Vellow said he nearly stepped on military shell, which was packed with more than 20 to 30 pounds of live explosives, according to the London Police Service (LPS).
"Lo and behold, I almost stepped on the bomb. I was like, 'Holy heck,eh?'" Vellow, a retired iron worker, told the broadcaster.
Vellow said he called the police as soon as he realized what the object was.
In a statement posted online, the LPS said it sent its Explosive Disposal Unit to the scene and ended up calling in the Canadian Forces Explosive Ordnance Disposal unit from Canadian Forces Base Borden, which is about 166 miles away from London, to help dispose of the bomb.
Read more: WWII Mortar Prompts Emergency Evacuation in Texas as Bomb Squad Investigates
The ordnance disposal unit transported the bomb back to its base, where it was destroyed safely, but Vellow said officers had to be stationed on the street for most of the day to make sure nobody got close to the ordnance, in fear it could be set off.
Vellow told CBC he believed the shell could have been left behind by the landlord of the home, who he said had recently evicted tenants who had not been paying rent.
"They were only there for four months," he said. "I don't know who they are. Those idiots had that in their house."
The LPS said it wanted to take the opportunity to warn the public to "never handle anything that resembles military ordnance."
Instead, people are advised to leave the immediate vicinity and call police.