'Bombshell' Movie Cast: How the Stars Compare to the Real-Life People at Fox News
Bombshell, in cinemas now, tells the story of Gretchen Carlson (played by Nicole Kidman) and her suit against her boss Roger Ailes (John Lithgow) for sexual harassment. While Margot Robbie's character of Kayla Pospisil is a fictional character that is an amalgamation of a number of women who worked at Fox News, as is Kate McKinnon's producer character, many of the movie's other characters are based on real employees of the news site, including famous faces like Megyn Kelly (Charlize Theron).
Megyn Kelly—Charlize Theron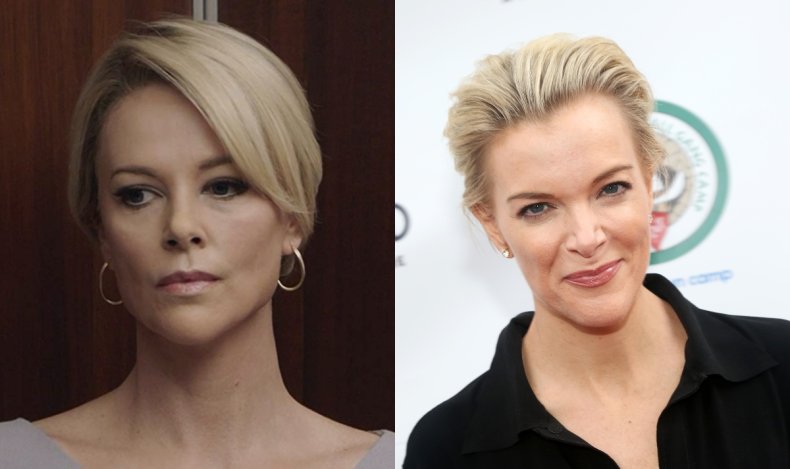 As may not surprise fans who have seen her transformation into Aileen Wuornos for Monster, Charlize Theron disappears into the role of former Fox anchor Megyn Kelly. Speaking to CNN, Theron said of her transformation: "I went through a lot of her Kelly File stuff, I spent a lot of time watching that and trying to get in her head while she was doing that show."
Gretchen Carlson—Nicole Kidman
Nicole Kidman dons another of her trademark wigs to become Gretchen Carlson, who filed a sexual harassment lawsuit against her former boss Roger Ailes. Speaking to USA Today about being played by the Oscar-winning actress, as well as Naomi Watts in Showtime series The Loudest Voice, Carlson said: "Let me also say, the idea that Naomi Watts and Nicole Kidman are playing me—that's surreal on its face."
Roger Ailes—John Lithgow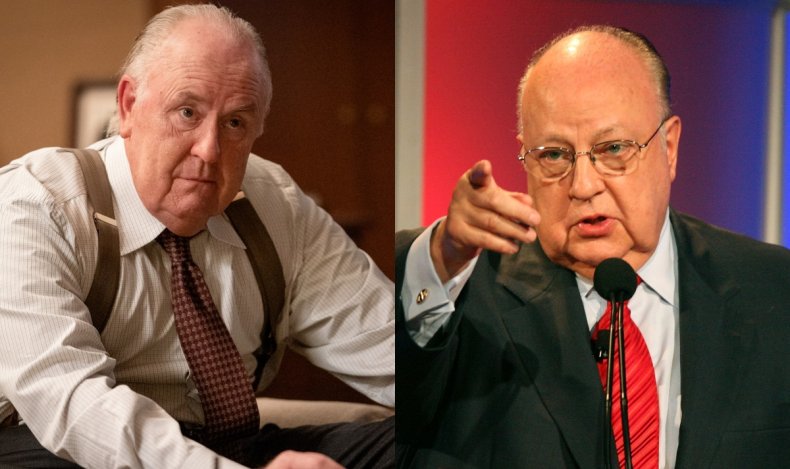 After playing Winston Churchill in The Crown, Lithgow takes the very different real-life role of disgraced ex-Fox News boss Roger Ailes in Bombshell (as played by Russell Crowe in The Loudest Voice). According to Deadline, Lithgow was turned into Ailes, who he calls, "the troll under the bridge in the fairy tale," by the same prosthetics man who turned Gary Oldman into Churchill for Darkest Hour.
Susan Estrich—Allison Janney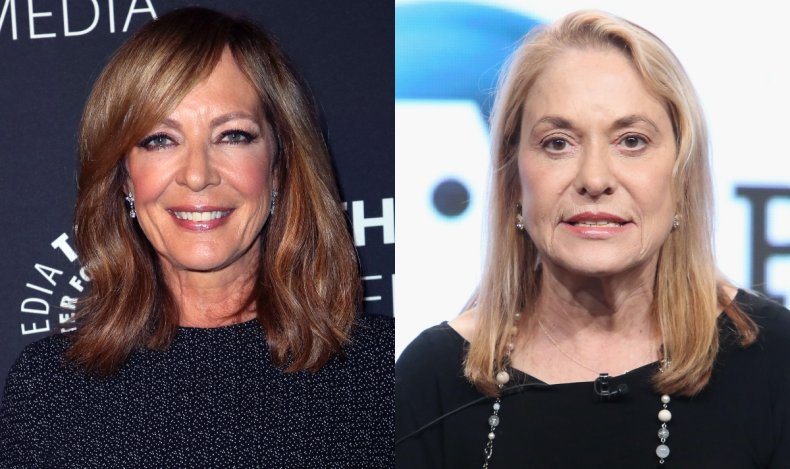 Playing Susan Estrich, the legal counsel to Ailes, will be The West Wing star Allison Janney. "It's a complicated character to play," Janney told Metacritic, "because she's also a feminist, she's a rape survivor, she's someone who's been on the side of women's rights, so it's an interesting choice to say I'm going to represent Roger Ailes in this sexual harassment lawsuit.
Rupert Murdoch—Malcolm McDowell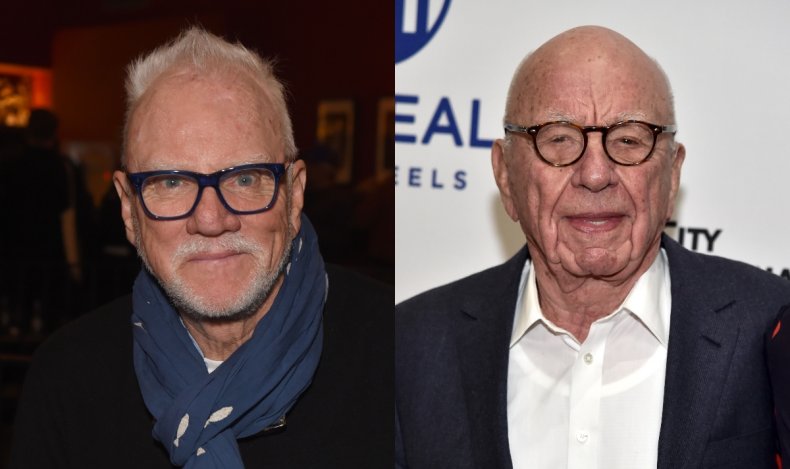 Speaking of becoming media mogul Rupert Murdoch to The Main Edge, A Clockwork Orange actor Malcolm McDowell said: "He's one of the last great newspapermen alive, and it was fun to play him but it did require some research. Getting his accent right was quite interesting because his Australian accent is mixed with a bit of London and also New York...I [also] had one prosthetic that completely changed my face and gave me this chin that Murdoch has."
Beth Ailes—Connie Britton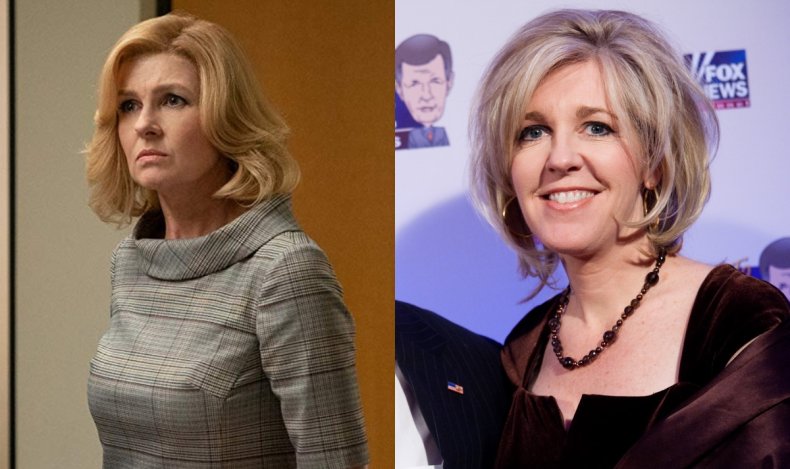 After being portrayed by Sienna Miller in The Loudest Voice, Bombshell sees Roger Ailes' wife Beth brought to life by American Horror Story star Connie Britton, who told FabTV, "I haven't had access to a a great deal of video of her, there's not a lot out there and so I have definitely chosen to not make the choice to be an exacting model of who this person is."
Bombshell is in cinemas now.