Former Bon Appétit Chefs Speak Out After Racism Scandal: 'Burn it Down'
Bon Appétit fans are still reeling from last night's resignation of the magazine's Editor-in-Chief Adam Rapoport over claims of institutional racism as well as a photo emerging of him in brownface.
Several high profile staff members called for Rapoport's resignation following claims made by assistant editor Sohla El-Waylly, who took to Instagram stories to say that people of color were not properly compensated for appearing on the BA Test Kitchen YouTube series—which is a cultural phenomenon in its own right, drawing in hundreds of thousands of viewers.
Now another chef Hawa Hassan, who appeared in three YouTube videos for the brand from August last year to February this year has spoken out about her treatment at the company.
Also taking to Instagram stories, Hassan wrote: "I haven't been [with] @bonappetitmag since last October (when I filmed the two videos that dropped on BHM (Black History Month).
"And just so we're clear—I was paid $400 per video. Yeah, let that sizzle in your spirit."
She added: "You will never find me anywhere I'm not wanted or valued. Burn it down."
The videos Hassan mentioned, 'Hawa Makes Somali Pancakes (Lahoh)' and 'Hawa Makes Somali Pasta (Suugo Suqaar)' currently have 517,665 and 636,522 views respectively.
The Somali-born cook went on to show slides from a pitch she said she had to make in order to be considered to be added to the show's YouTube channel cast.
Hassan's views echoed those of El-Waylly who yesterday stated that she was "pushed in front of video as a display of diversity."
"In reality, currently only white editors are paid for their video appearances. None of the people of color have been compensated for their appearances," she added, calling for Rappaport's resignation.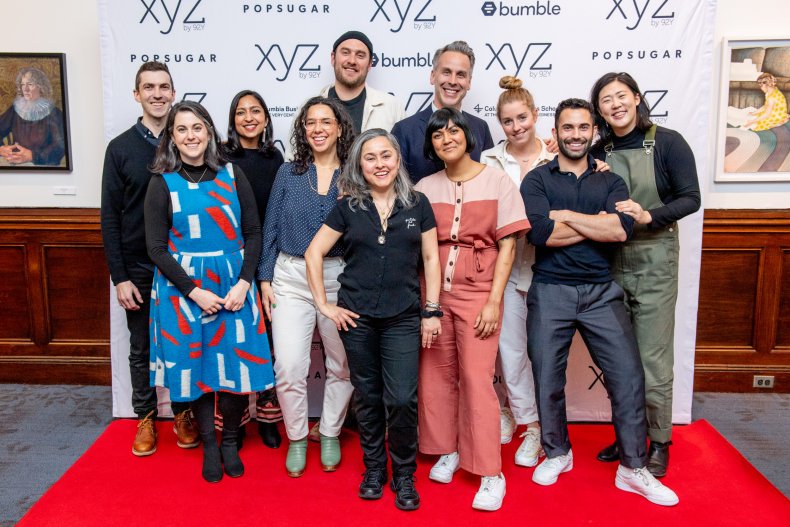 She was immediately backed up some other prominent members of the Test Kitchen with senior food editor Molly Baz and Carla Lalli Music, the food editor at large saying they would not appear in any more BA videos until all staff members were fairly compensated.
The magazine and YouTube sensation has been previously criticized for its lack of diversity in its videos and foods that were represented.
Restaurant critic Soleil Ho wrote for The San Francisco Chronicle in January: "But once you actually watch the videos, it's easy to see how often staffers of color are sidelined or relegated to cameos on their white colleagues' shows."
Long time staffer Alex Lau, who left his position at BA in 2019 also tweeted yesterday that he quit because "white leadership refused to make changes that my BIPOC coworkers and I constantly pushed for."
He added in a lengthy thread: "instead we were met with meetings about meetings and ~grand goals~ of fellowship training programs for POCs. that was over a year ago, nothing has changed."
BA's parent company Condé Nast has denied the allegations they only pay white editors for their videos and said they have a "zero-tolerance policy toward discrimination and harassment."
A spokesperson told Newsweek: "As a global media company, Condé Nast is dedicated to creating a diverse, inclusive and equitable workplace. We have a zero-tolerance policy toward discrimination and harassment in all forms. Consistent with that, we go to great lengths to ensure that employees are paid fairly, in accordance with their roles and experience, across the entire company.
"It's simply not true to say that any employee is not paid for their work."
Rapoport announced his resignation on Instagram in a statement in which he said he would "reflect on the work that I need to do as a human being and to allow Bon Appétit to get to a better place."
He had been with Condé Nast, for 20 years.
Since the scandal erupted last night, El-Waylly has been widely praised on social media for speaking up, with fans applauding the level of skill and experience she has brought to the Test Kitchen.